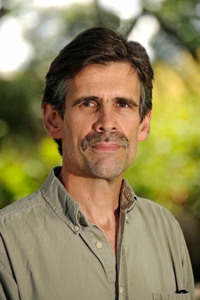 BEI Emeritus Fellow Tom Montgomery Fate had an article published in the March 2018 issue of Christian Century. The self-reflective essay, Spiritual Detours, explores the author's winter arrival at St. John's Abbey, a Benedictine monas­tery, and how prayer can take us by surprise and to places we didn't intend to go.
Enjoy this excerpt:
"You're welcome," he replied. But in his kind, calm eyes, I heard a third word. Or did I just want to hear it? I couldn't know for sure. Did it matter? Yes. Why not believe in the word?

You're welcome here. Even if you don't know where you're going or how you'll arrive.

It was a prayer I didn't expect or know I'd been waiting for.
The Christian Century is a progressive, ecumenical magazine based in Chicago. Committed to thinking critically and living faithfully, the Century explores what it means to believe and live out the Christian faith in our time. Read the entire essay at Christian Century.