Works of Resistance, Resilience: Call for Submissions
Editor: Jacqueline Johnson
Assistant Editors: Ifeona H. Fulani & Vida James
Open for submissions on June 1, 2020
All submissions are due by August 3, 2020
Submissions are now closed. Thanks to everyone who submitted! Works of Resistance, Resilience is now published at aboutplacejournal.org
Works of Resistance, Resilience
About Place Journal seeks submissions of creative non-fiction, poetry, fiction, hybrid work, video and artwork that explores the questions: How do we live and work towards a long-term dream for the continuation of our planet? How do we change our relationship to our earth; to each other to reflect social and economic equality?
We draw inspiration for this issue from a poem by the late Jayne Cortez, "There it is":
"My friend / they don't care /
They will try to exploit you /
absorb you confine you /
or kill you."
The Covid-19 pandemic provides an opportunity to look deeply into the mirror of our daily lives that reveal issues: lack of essential worker protections, lack of affordable health care, record level unemployment/underemployment, homelessness, Iack of protection for people in the shelters and those in systems of containment: prisoners, immigrants and their children.
Thousands have died worldwide, and the losses to families and communities are unquantifiable. The pandemic continues to disrupt our notions of "normal" in every aspect of life while becoming a window of opportunity through which those in power are advancing agendas that suit the interests of the one percent in opposition to the needs of the larger culture. How do we as artists and activists reflect on these times as we witness the disenfranchisement of poor, middle and working class people; further closing of borders; the ongoing, yet new economic turmoil; the continual erosion of land protections; the lack of water rights; and so many additional issues that face us?
We ask you consider the principal of Aya – a fern, in the Adinkra language. Aya is the Akan symbol for endurance and resourcefulness. It comes to mind when I think of our cultural and collective inheritance. In times of profound trouble in the West, we often look at other cultures such as African and Native cultures for examples of endurance. Resistance as a form of empowerment in a time where the average citizen must do something to save ourselves.
We have a profound opportunity to renew and reimagine our essential cultures, including our multiple relationships: to our planet, to our spiritual sources, to our family, to our friends, to our beliefs. As artists, what does it mean to be resilient in this time? We look forward to thinking with you about how art explores new ways of engagement in these times.
Issue Editor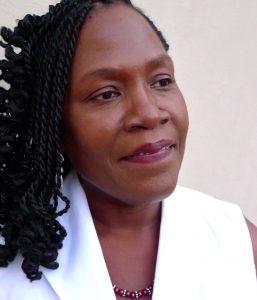 Jacqueline Johnson is a multi-disciplined artist creating in both poetry, fiction writing and fiber arts. She is the author of A Woman's Season, on Main Street Rag Press and A Gathering of Mother Tongues, published by White Pine Press, and is the winner of the Third Annual White Pine Press Poetry Award. Her work has appeared in: "Revisiting the Elegy in the Black Lives Matter Era," Routledge 2020, The Slow Down, American Public Media, October 16, 2019, and "Pank: Health and Healing Folio," 2019. Works in progress include: "The Privilege of Memory," "How to Stop a Hurricane," a collection of short stories, and "This America," a poetry collection. She is a graduate of New York University and the City University of New York. A native of Philadelphia, PA., she resides in Brooklyn, New York.
Assistant Editors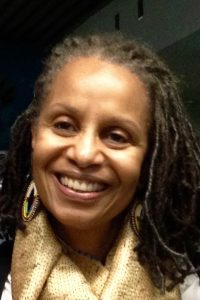 Ifeona Fulani teaches in the Global Liberal Studies Program at New York University. Her research interests include Caribbean, African and Black British literatures and cultures and her recent publications include an edited volume of essays, Archipelagos of Sound: Transnational Caribbeanities, Women and Music (University of West Indies Press, 2012) as well as scholarly articles published in Atlantic Studies, Caribbean Quarterly, Frontiers: A Journal of Women's Studies, Small Axe and Anthurium. In addition, she is a creative writer, author of a collection of short stories titled Ten Days in Jamaica, published in 2012, a novel, Seasons of Dust (1997) and stories published in the Beacon's Best anthology series, in Small Axe, and in Black Renaissance /Renaissance Noir. She holds an MFA in Creative Writing and a PhD in Comparative Literature, both from New York University.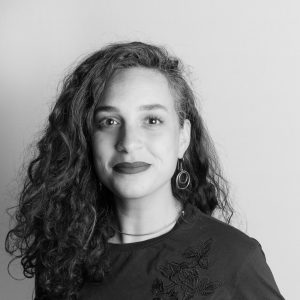 Vida James is from Brooklyn, NY, where she was a social worker with immigrant and homeless youth, which was sometimes difficult but mostly fun. Currently, she is a Delaney Fellow at the University of Massachusetts – Amherst MFA for Poets & Writers. She was a VONA/Voices alumna, and is currently working on a novel about the AIDS crisis in New York City.
---
About Place Journal Submission Guidelines
About Place Journal is published two times a year, on May 1 and October 1. A new Call for Submissions is posted twice a year.
Work can include:
Poetry/Lyric: up to 3 pieces which do not exceed 50 lines each. Acceptable file types include doc, docx, txt & rtf.
Fiction, essays, creative nonfiction and other prose: up to 3 pieces which do not exceed 4000 words each. Acceptable file types include doc, docx, txt & rtf.
Audio/Visual artwork: up to 5 photos, paintings, prints or other forms of art. Acceptable file types include jpg & tiff for art/photography, mp3 for audio and mp4 & mov for video.
Each submission must be accompanied by a bio in doc, docx, txt or rtf format. Bios should be in the third person and not exceed 150 words. Please include your website and twitter handle, if desired.
By submitting, you guarantee you hold the rights to the work, and you grant About Place Journal the rights to publish the submitted work. After publication, rights revert to the author. Original, previously unpublished work only. All pieces must be submitted through Submittable.
---