Practices of Hope: Call for Submissions
Editors: Petra Kuppers & DJ Lee
Assistant Editors: Catherine Fairfield & Rachel Sanchez


Submissions are now closed. Thanks to everyone who submitted! Practices of Hope will be published in early May at aboutplacejournal.org

---
Practices of Hope
About Place Journal seeks poetry, creative nonfiction, fiction, art, and hybrid forms (including video, digital storytelling, sound, performance documentation, etc.) for our themed issue, PRACTICES OF HOPE. We want to showcase creative practices as activist tools, ways of making change, as well as forms that can bring people together. How can creative practice allow us to feel and act differently? How can we invent new appreciation of and new embodiment practices for humans and other fellow creatures? What can 'speculative' or 'non-realist' forms mean, and how can we make them resonant for eco-arts?
Many of us cannot afford purely apocalyptic and dystopic fantasies. What else can activate new relationships to climate crisis, species extinction, and environmentally-located social pressures in racist, abelist, classist, ageist, and sexist times? How can we imagine a different future with more of us in it? What hope can we afford? What hope do we need?
This call casts a wide net for creative work. We also specifically invite engagement with emergent genres like solarpunk and cli-fi (climate fiction), or with the histories of Afrofuturism and related genres.
Inspirations for this call include publications like Sunvault: Stories of Solarpunk and Eco-Speculation, eds. Phoebe Wagner and Brontë Christopher Wieland (2017) and Octavia's Brood: Science Fiction Stories from Social Justice Movements (2015). For Octavia's Brood, the two editors, Walidah Imarisha and adrienne maree brown, worked with activists in multiple fields to explore the use of genre narrative to communicate the need for change. They write: "Whenever we try to envision a world without war, without prisons, without capitalism, we are engaging in speculative fiction. All organizing is science fiction." Likewise, we seek art forms that imagine a better future as speculative creative acts.
Let's create as activists, as artists, as organizers. World-change and art practice hand-in-hand, breath, word.
Issue Editors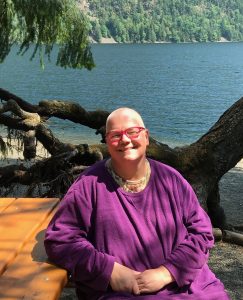 Petra Kuppers is a community performance artist, a disability culture activist, and a writer. She is the author of the queer/crip speculative story collection Ice Bar (Spuyten Duyvil, 2018). Her next poetry book, Gut Botany, is forthcoming with the Made in Michigan series (Wayne State University Press). Her hybrid ecopoetic performance writings have appeared in P-Queue, Ecotone, TDR and more. She teaches in performance studies, disability studies, and creative methodologies at the University of Michigan, and is currently a fellow of the Black Earth Institute.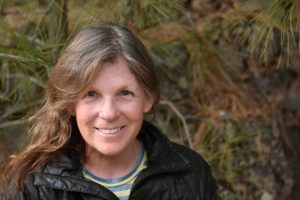 DJ Lee's nonfiction essays have appeared in Narrative, Silk Road Review, Vela, Terrain, and elsewhere, and they have been finalists for contests and won awards. Her co-edited oral history book The Land Speaks came out with Oxford University Press in 2017, and her hybrid memoir Remote: Finding Home in the Bitterroots is forthcoming from Oregon State University Press in 2020. She teaches literature and the environment at Washington State University and is currently a scholar-advisor at The Black Earth Institute.
Assistant Editors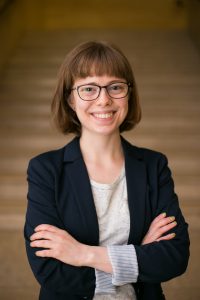 Catherine Fairfield is a PhD candidate in English & Women's Studies at the University of Michigan. She earned her BA in English at the University of Exeter. Her research interests include environmental humanities, feminist theory, and experiential education. Her dissertation explores the role of literature in how we learn to sustain, care for, and survive with our material environments.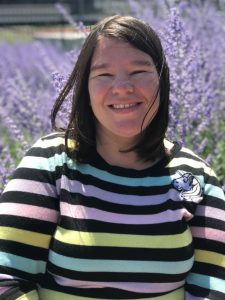 Rachel Sanchez is an editor, nonfiction essayist, and teacher with a focus on marginalized identities and populations. She received her BA in Creative Writing and her MA in Nineteenth-Century Poetry from Washington State University, where she currently works with undergraduate writing mentors as well as teaches a range of courses.
---
About Place Journal Submission Guidelines
About Place Journal is published two times a year, on May 1 and October 1. A new Call for Submissions is posted twice a year.
Work can include:
Poetry/Lyric: up to 3 pieces which do not exceed 50 lines each. Acceptable file types include doc, docx, txt & rtf.
Fiction, essays, creative nonfiction and other prose: up to 3 pieces which do not exceed 4000 words each. Acceptable file types include doc, docx, txt & rtf.
Audio/Visual artwork: up to 5 photos, paintings, prints or other forms of art. Acceptable file types include jpg & tiff for art/photography, mp3 for audio and mp4 & mov for video.
Each submission must be accompanied by a bio in doc, docx, txt or rtf format. Bios should be in the third person and not exceed 150 words. Please include your website and twitter handle, if desired.
By submitting, you guarantee you hold the rights to the work, and you grant About Place Journal the rights to publish the submitted work. After publication, rights revert to the author. Original, previously unpublished work only. All pieces must be submitted through Submittable.