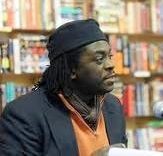 People's Music Network Concert:
7:30 to 10 p.m. Jan. 26
First Parish Church
1446 Massachusetts Ave., Cambridge.
Tickets: $11-$20.
The People's Music Network, a national community of musicians and activists dedicated to making music for positive social change in the world, will kick off its 2018 Winter Gathering with a public concert. The concert features a lineup of artist-activists including Regie Gibson, Sol y Canto, Kallet, Epstein and Cicone, the Windborne Singers, Marcia Gomes and PMN artists-in-residence Charlie King and Rick Burkhardt. Also performing will be David Roth, Colleen Kattau and Nick Page and the PMN Chorus. Artists range from folk to Latin, jazz, a cappella and spoken word.
More information: http://peoplesmusic.org/winter-concert