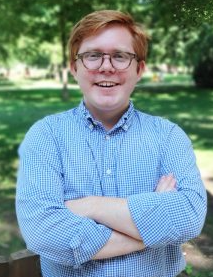 Call for Submissions
Issue Editor: Taylor Brorby
Assistant Issue Editors: Noah Davis and Jenna Mertz
Open for submissions on June 1, 2017
All submissions are due by August 15, 2017
How to submit and submission guidelines found here
POLITICAL LANDSCAPES
For this issue of About Place, editor Taylor Brorby seeks prose and poetry that explores the complexity of politicized places. From Flint, Michigan, to the Bears Ears, America's land, water, and air are under threat. From fracking and water contamination, to gas development and drilling in public lands, Political Landscapes will focus not only on how we artistically can understand and better imagine a path forward, but it will encourage us all to roll up our sleeves and join in the work ahead.
Political Landscapes looks for work that demonstrates a rootedness to place—its history, its predicament, its complexity. How do we better understand the Great Pacific Garbage Patch through art? The United States border with Mexico? The ability to kill grizzlies in Alaska? The editors are eager for work that digs deep into a particular place to help readers better understand how to wake up to social responsibility.
We welcome submissions of poetry, fiction, creative nonfiction, photography, painting, music, and hybrid art forms, from artists and writers at all stages of their careers. Poetry submissions are limited to three poems or fewer; prose must be under 4000 words.
ISSUE EDITOR
Taylor Brorby is an award-winning essayist, and a poet. He is a fellow of the Black Earth Institute. His work has appeared in Orion, High Country News, Terrain.org, The Huffington Post, and others. Taylor has been recognized with fellowships and residencies from Mesa Refuge, Stone Barnes, Blue Mountain Center, and the National Book Critics Circle. He is the co-editor of Fracture: Essays, Poems, and Stories on Fracking in America, as well as the author of Coming Alive: Action and Civil Disobedience, and Crude: Poems. He's Reviews Editor at Orion Magazine.
ASSISTANT ISSUE EDITORS
Noah Davis has published work with Poet Lore, Natural Bridge, The Hollins Critic, Atlanta Review, Chariton Review, Permafrost, Appalachia, and Chiron Review among others. In 2015 Davis received Pushcart Prize nominations for poetry from both Poet Lore and Natural Bridge. His prose is published or forthcoming in Orion, Gray's Sporting Journal, The FlyFish Journal, Kestrel, and Angler's Journal.
Jenna Mertz is an MFA candidate in the Creative Writing and Environment Program at Iowa State University. Her short story, "American Pawn," won the Flyway Home Voices Contest in 2016. Prior to Iowa State, Mertz earned her BA in English, Spanish, and Environmental Studies from the University of Wisconsin- Madison, where she also won the Eudora Welty Prize for best fiction thesis. Her work explores the interaction between rural communities and wildlife in the Upper Midwest.