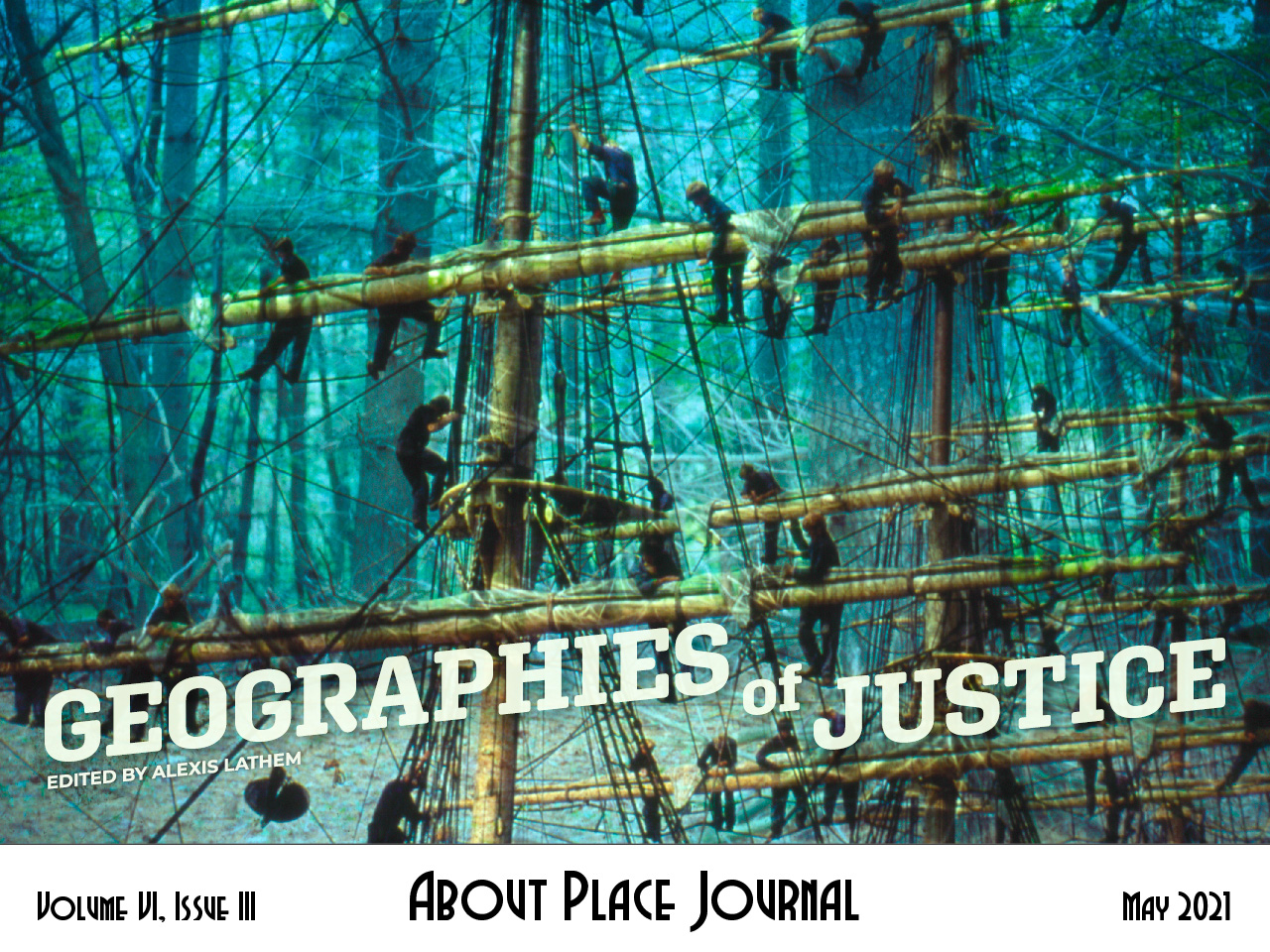 Join us Saturday, May 29th, for the second reading of our Geographies of Justice issue in the About Place Journal. Geographies of Justice re-imagines the maps that divide us into the privileged and the disadvantaged, that value some lives more than others; work that exposes systems of medical, environmental, and economic apartheid. Work that opens itself to the larger world, that takes the long view, that peels back the maps imposed through historical and ecological violence and shows awareness of who and what was here before. Work that is located in sacred geographies, that has come from the difficult ascent, work that is visionary. Poems, essays, stories, and artwork born from ascents and descents, passages through the hollows of grief, and moments of transcendent vision.
Our program includes:
Flavian Mark Lupinetti, Angie St John, Ted Lardner, Petra Kuppers, Andréana, Elise Lefton, and Ian Trask.
To access the reading, click here: https://0830club.com/product/geographies-of-justice-ii/