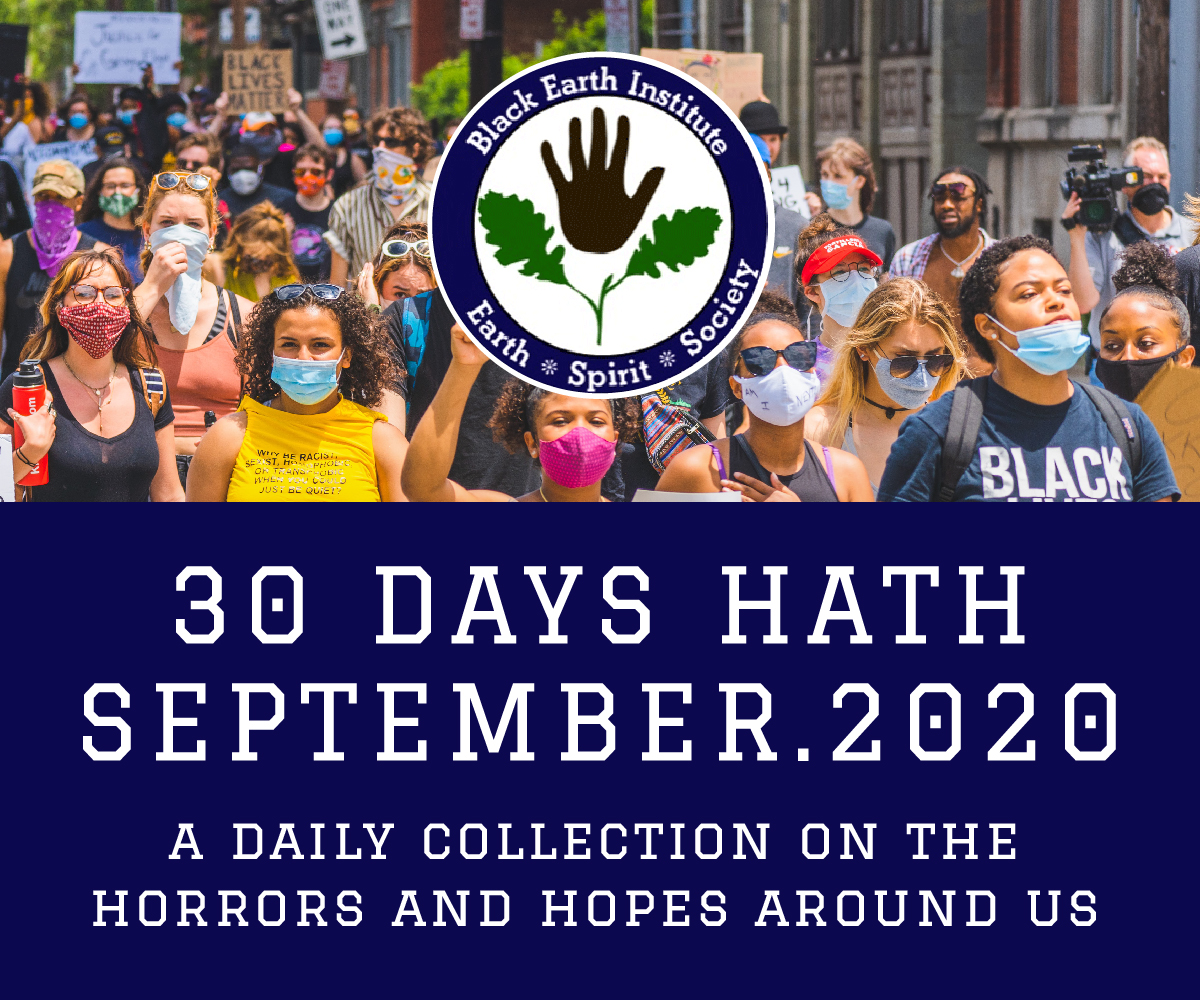 By Lauren Camp

My sweet what you need to know is at dusk
a defensive face will address a crowd, pushing into each person
like an impossible bird. Even though the face says its vultures
and cursive upheavals which split to a half-line
that will be replicated tomorrow
in ink and sapped pixels, and though all the clabber
is but a soliloquy for building a tyranny—both muster
and hammer, we must
keep to our minds. He'll say it as envy
with his dingy vocabulary. Some will snap my sweet,
though I hope not us while he swaggers
the air in their clapping. So sudden he claimed
many falsehoods as we drove past stadiums
and streets dressed in his shadow. My sweet I also don't know
what to do with the snickers. We swear, drink and parch, desmadre
at borders he milks to thicken. Gash in the news
that pulses targets and victories
from speakers. Our social media sparks its desires for the next
yank and grease. For a while, we loved not
to touch since the opposite of forgetting is rage. But our bodies wept
while the web scolded its fierce stretch. All this
proclaiming. We undressed. We needed what happens
past vexing. Soon enough our limbs
found a purpose. Meanwhile, deaf to the fear we have for the future,
the knobbed cat hollers each hour, useless but for the yearn
to be held in the pew of a heart. Love is a menace, the size of despair
but my sweet come with me and look… come bargain your breath, count
how many ifs to the drift of that sunset.