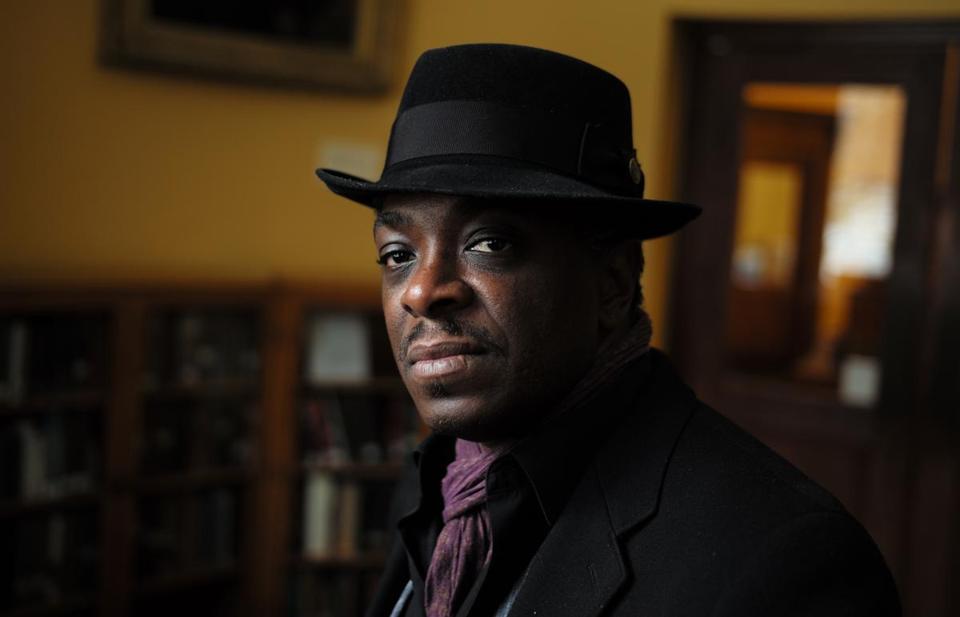 Recently, The Boston Globe did an article featuring BEI Emeritus Fellow, Regie Gibson! They discuss Regie's poetry, style, and making a living as being a poet. Check out the article below written by Cindy Atoji Keene.
---
"I was born in the Delta where the heat is swelter. I am the blues." — REGIE GIBSON
Regie Gibson has been called "a hard cat to pin down;" talking to him is like rapping with a poet. As indeed he is. The Lexington resident has a lengthy list of accolades: A former National Poetry Slam Individual Champion, he has been featured on HBO's Def Poetry Jam, nominated for a Boston Emmy, presented at several TEDx events, and just concluded as the poet-in-residence at the Museum of Fine Arts and the Lexington public library.
An African-American, Gibson allows that being a black man who writes poetry can work in his favor — but, "only once I've proven I've got the goods." Just don't expect the pensive, insular poet. "I do enjoy breaking stereotypes — not that I can't be quiet and bookish, but I do think it's necessary to show you can be manly and still be vulnerable and speak of matters of the heart," said Gibson.
Gibson will wear three-piece suits with French cuffs and ascots to poetry readers, and often carries the first dictionary ever given to him, by his uncle at age 7. The Globe spoke with Gibson about making a living as a poet.