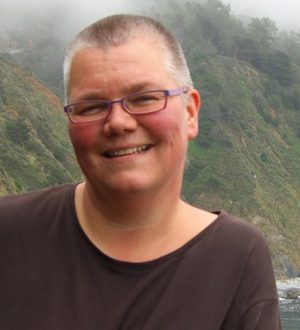 This post was originally made by ASLE.org.
Judges have announced the winners of the 2022 ASLE Book Awards. The awards, in the categories of ecocriticism and environmental creative writing, have been given biennially to recognize excellence in the field. The 2021 awards were postponed to 2022 due to the pandemic. This year, because of the delay and the high number of excellent submissions, two winners have been chosen in each category.
Congratulations also to our short-listed authors, read more about their excellent books via this post.
CREATIVE BOOK WINNERS:
Judges commented: In Petra Kuppers's Gut Botany, body and language bloom open to bear witness to ecological, linguistic, and human wounds, grief, and healing. We are in the body in these poems, feeling the ache in a hip alongside the slippery pleasure of love—and, importantly, Gut Botany works with a body far too often silenced in environmental and contemporary literature. Kuppers shows her speaker's existence as a "gender-non-conforming nebula," as a person with a wheelchair, and as a survivor of assault, together with richly textured and evocative accounts of Michigan waterways and the sturgeon. Through surrealism and situationist poetry, Kuppers resists heteropatriarchy, ableism, and settler-colonialism through deep interconnection with the sentient ecologies around her. Gut Botany shows the interconnection of human and more-than-human bodies through the porous flow of water and of language. "Silica water rushes pearl kernels onto the land," she writes, "Make yourself this place, / bones open into embrace, / my face outward, into the wind's curvature." Here is a book that shows what it is to inhabit a particular body, with its legacies of trauma and privilege, and to work through language—itself also a medium of trauma and privilege—in ways that acknowledge and choose respectful existence.