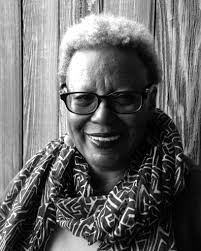 Adelphi University will prompt 227 students from high schools across Long Island to show their creative side with Poetry Day, celebrating the written word with workshops, an open-mic poetry slam, an awards ceremony, and
BEI Fellow Patrica Spears Jones
as a keynote speaker.
On Wednesday, April 25, students will gather at the Ruth S. Harley University Center at 8:15 a.m. After welcoming remarks, students will enjoy workshops taught by Adelphi faculty members Marc Prinz, Caitlin Scena, Matt Massaia, Danielle Barnhart and Jordan Rindenow.
After learning about the rhymes, metaphors and similes that make up poetry, students will get to share their work during an open-mic poetry slam during lunch.