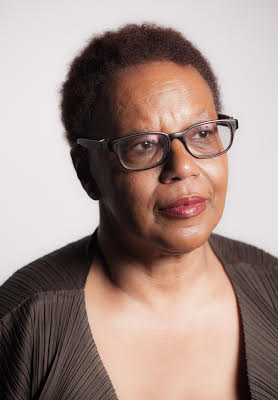 BEI Senior Fellow, Patricia Spears Jones, had her poem "four" published in The Brooklyn Rail. Read it here!
---
four
Black lives pandemic protest (vaccine)
I want a tree house, the Hollywood kind—huge, luxurious
Built with a really soft bed and paneless windows for ventilation
and star observing. In this third-floor tenement, fantasy is free.
Please send pandemic poems. Please send Black Live Matter
Poems. Please stay on topic. Please show your rage, your wisdom,
Please stay on that third rail. Step there and implode.
Why more poems on Stalking Death? We want more
poems on Black Sacrifice. Black Sacrifice and Stalking Death.
Let us note the Cardinals' seasonal migration from South
to North from Virginia to Connecticut—that red bird swaggers
back yards and park bench oak trees & the occasional pine.
Or the electric energy of the many voiced youth, chanting
I can't breathe or Defund the Police or expletives deleted
& the President's name—the current one, fat snake coiled
in or out of his bunker.
O builder of that fence surrounding the White House
You now have that gated community paid by we citizens.
O thrower of poisonous globs—desirous of adoration.
Youth, oh youth, mobile & motivated moving the energy flow,
Lightning strikes of faith & dream & right now & no more. Yes
Black Lives Matter and there they are living matter striking
The Washington Monument while little hands and little feet
negotiate the Bunker's chilly moldy moonfaced rooms.