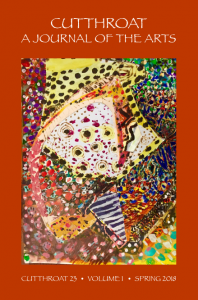 BEI Fellow Pam Uschuk, editor-in-chief of Cutthroat, is seeking submissions until October 1 for an anthology of contemporary Chicanx writing. Editors of the book include Luis Alberto Urrea, Uschuk, Matt Mendez, Beth Alvarado, and William Pitt Root.
"Our goal is to celebrate the great body of poetry and prose written by Chicanx writers across our country…We want writing that goes deep into the culture and reveals our heritage in new ways. We want experiences, from blue collar gigs to going into higher education and pursuing PhDs. We want work that challenges. That is irreverent. That is both defiant and inventive. That is well-crafted. That is puro Chicanx."
For guidelines and submission methods, click here.