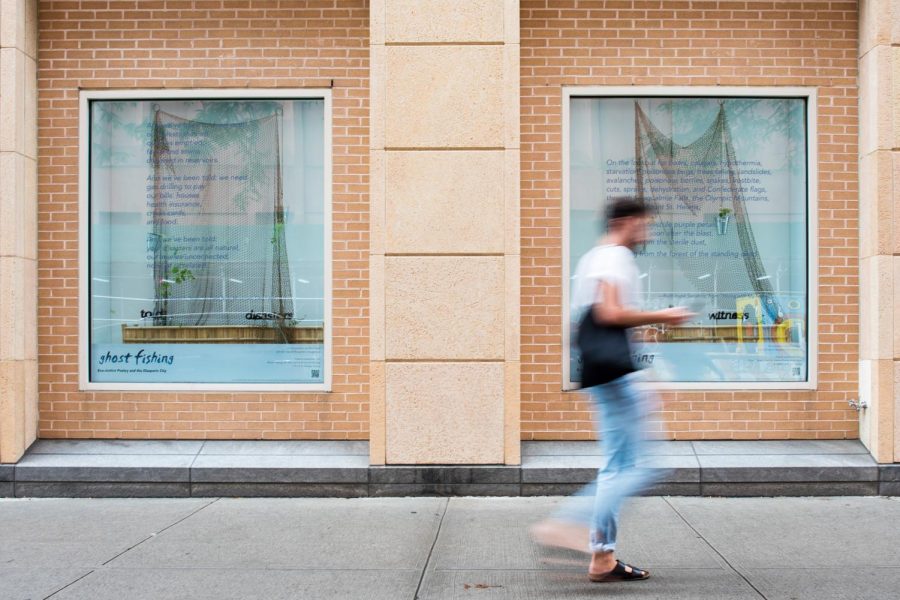 Melissa Tuckey's, Poet and BEI Emeritus Fellow, New York exhibit has been attracting pedestrians as they walk by LaGuardia Place and West 3rd Street. The Washington Square News, NYU's independent student newspaper recently wrote a great review about the experience of seeing the poems, fishing net, and plants in the the displays as they walk by. The exhibit started on September 10th and will go until November 1st.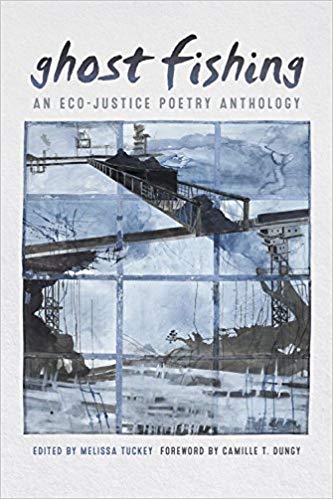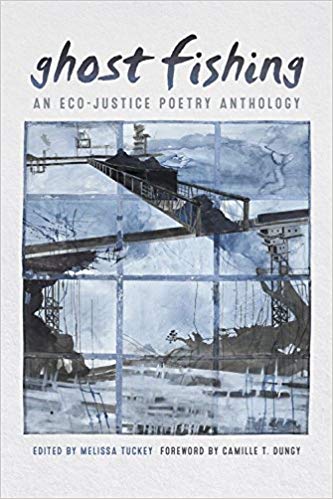 "Thirteen poems haunt the corner of LaGuardia Place and West 3rd Street. Encapsulated by windowsills, the verses are part of a recent poetry anthology edited by poet Melissa Tuckey, titled "Ghost Fishing: Eco-Justice Poetry and the Diasporic City." The display is located just outside Kimmel. With a swift, superficial glance onto the windows, one can visually grasp the key aspects of the entire piece.
The displays of fishnets and blue tarps juxtapose potted plants, combined with words superimposed onto glass, allow even those on the go to engage with eco-positive poetic justice. But WSN peered just a tad longer than your average commuter to gather a fuller sense of the display's purpose for those paying attention." – Matthew Holman 
For the rest of the article from Washington Square News.
Copies of Ghost Fishing: Eco-Justice Poetry Anthology.