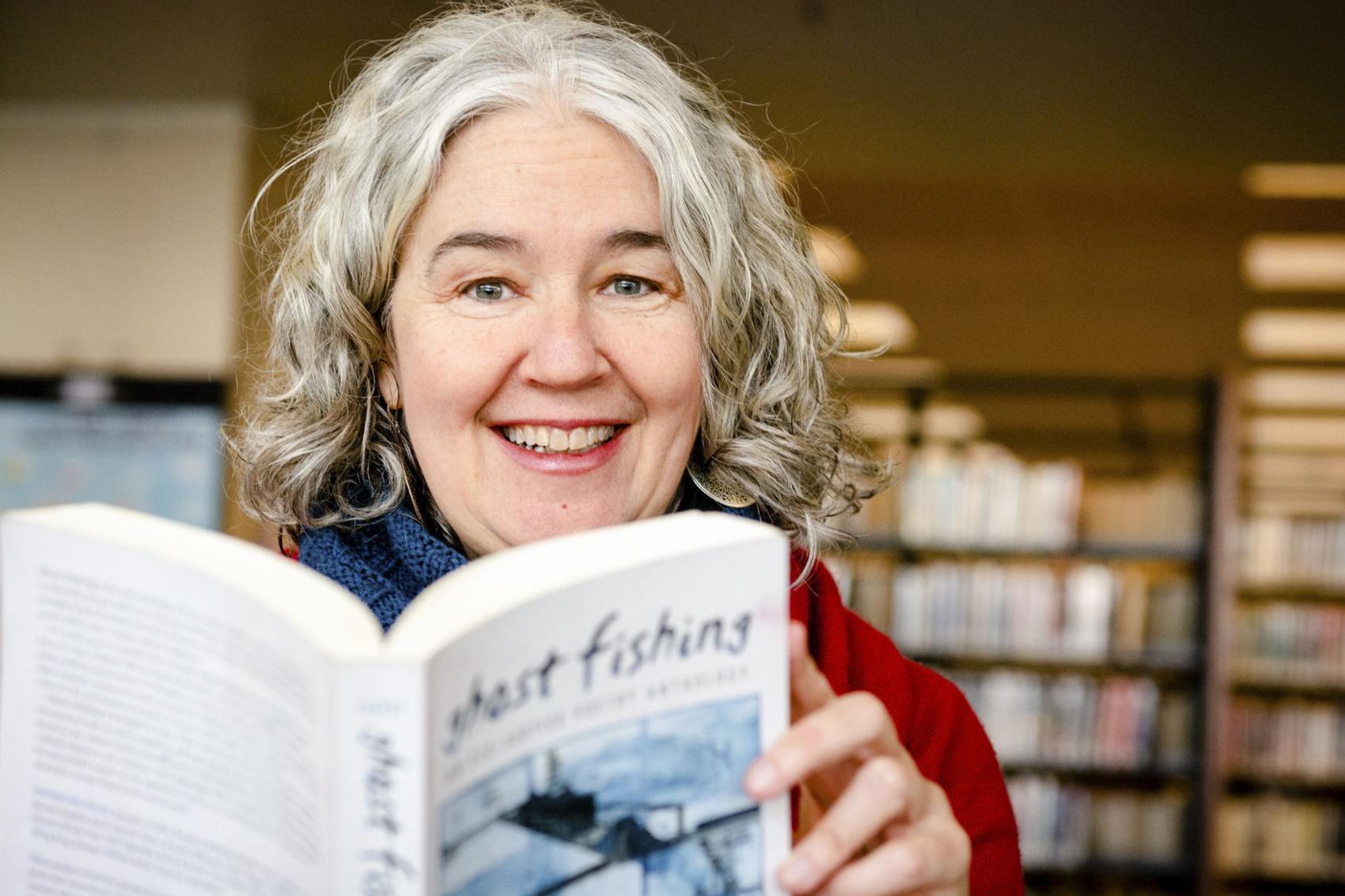 Melissa Tuckey, BEI Fellow and Co-Editor of About Place Journal's Roots + Resistance, recently became the New Poet Laureate for Tomkins County. Read this new article about her and her agenda by Ithica.com
---
After serving as the Tompkins County poet laureate, Zee Zahava's time has come to an end. Her position is now being taken on by a woman who is looking to further Tompkins County's relationship with environmental justice-based poetry. Melissa Tuckey, the new Tompkins County poet laureate, has a clear course and is now looking to execute her agenda in the best possible way.
From her humble beginnings in poetry as an inquisitive 14-year-old in Cincinnati reading the works of Emily Dickinson and Walt Whitman, Tuckey's mind flourished and began to thirst for more. She soon found her place in the world of poetry, using it as a platform to express her views on the injustices of the world. She's especially passionate about natural poetry.
"Eco-justice poetry has a long history going back to the Romantics and nature being separate from civilization, the wilderness is over here and humans are over here," Tuckey said. "And, that's kind of complicated. That no one was living in our national parks, but, actually, indigenous people were there and they got removed from the land. And actually, the history of the land is more complicated than being this separate place that we can go to for recreation. Eco-justice poetry is a rethinking of eco-poetry to consider different cultural points of view and consider the role of history and social justice in relation to the environment. It's a recognition that our relationship to the environment is informed by our culture. We come from many different cultures in this country and depending on what our cultural perspective is, we have very different relationships to the land. And that is shaped by politics, economics, and history."
Tuckey's love of poetry and her activist spirit came together when she was working as an environmental activist after she graduated from Ohio University with her master's in literature. When she went to graduate school, she wanted to keep that activism in her poetry and earned her MFA in creative writing/poetry from George Mason University. This would also help her to create a national political poet organization called Split This Rock.
"It's a national poetry organization that calls poets to the center of public life, and it celebrates the poetry of provocation and witness […] the role of poets in the community as witnesses, provocateurs, activists," Tuckey said. "People come from around the country in D.C. and share conversations about complex things like racism, sexism, homophobia [and] economic injustice; poets talk about some of the things they are doing in their communities. Poets are doing a lot of things in communities, from working with veterans, to working with homeless people, to offering workshops in domestic shelters, and so on. Split This Rock celebrates all of those ways that poets are engaged in their communities."
Along with her work as an activist, Tuckey is also a published author. Her first book, "Tenuous Chapel," is a collection of her poems that was published in 2013. Her latest book, though, is a collection of eco-justice poems called "Ghost Fishing." According to Tuckey, the large anthology took six years to complete and has a unique structure.
"There are eight sections, so it looks at intersections between environment and social justice," Tuckey said. "The first section looks at attachment and disposition of the land. It looks at historic narratives around race and class and gender and all these complications, ways we get severed from our relationships. The next section is on war. It looks at the relationship between war and the environment. The next section is resources, so, it looks at the connection between resources and how they are taken from the land, those places, those things. There is one on food justice and that looks at migrant labor, the people who grow your food as well as the health of the land and the farmers and the people who have been pushed off of their land."
Now that she is Tompkins County's poet laureate, Tuckey plans on doing quite a bit to drum up the community's interest in poetry. In addition to organizing readings, she is looking forward to giving some talks about "Ghost Fishing." Plus, she plans on continuing to hold a workshop she does about poetry.
"It's a two-hour workshop for people who write poetry or prose or want to explore writing, and we use poetry as inspiration," Tuckey said. "We talk about the poems and we have a 20-minute writing exercise in response to what we read. And then share what we're working on. It's a way for folks to have a sense of community around their writing and reading."