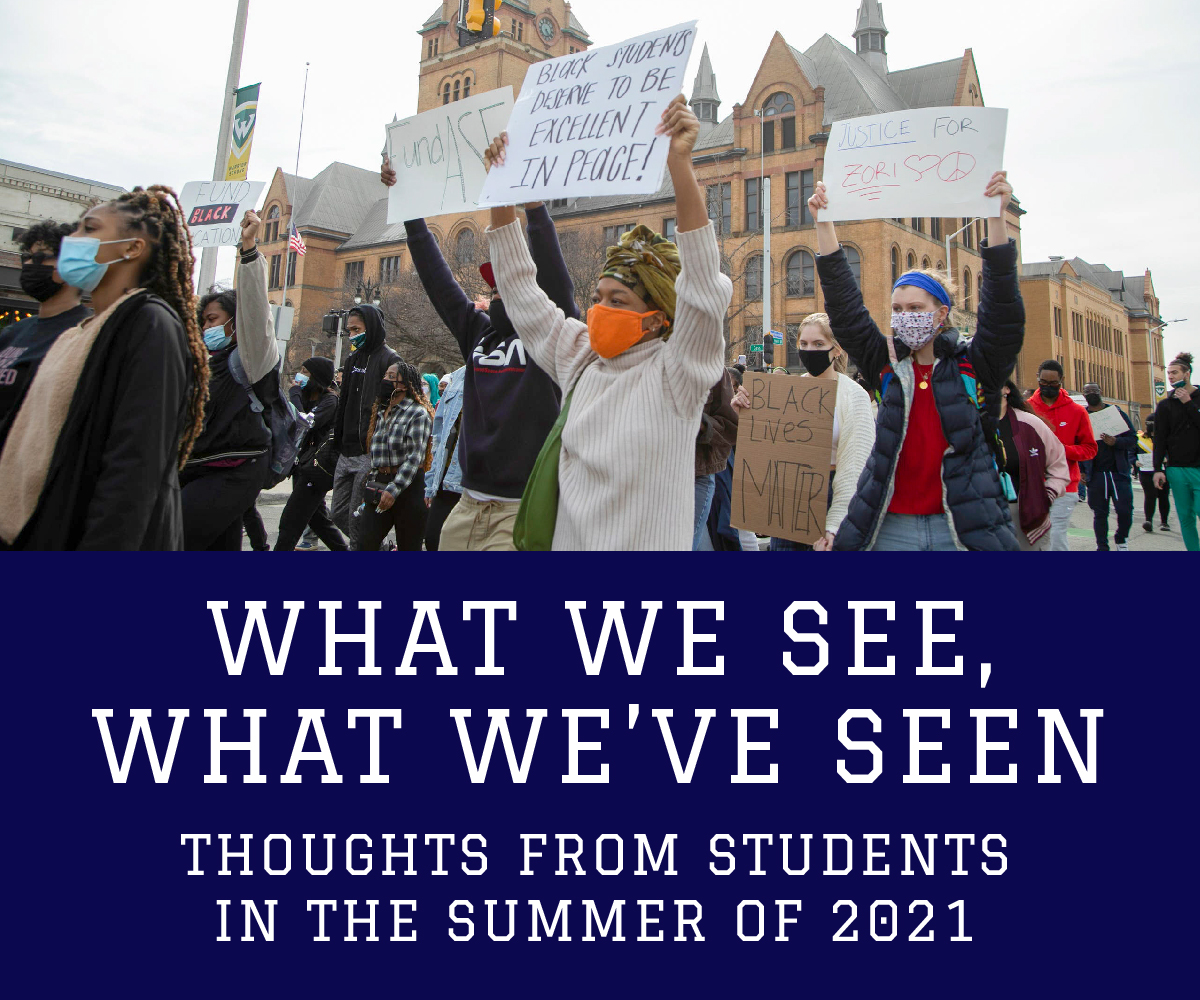 Photo credit: Mandi Wright, Detroit Free Press
by Matt Knerr
Lounging on a couch on a sunny porch, under a blue sky and those familiar Midwestern clouds, surrounded by birdsong, prairie, and trees, it is difficult not to feel deeply content. Black dirt grows what we plant. Photovoltaic cells harvest sunlight and power this home. Microorganisms feed on our food scraps and create material that will improve the earth. Trees and grasses, together a savanna, pull carbon from the atmosphere and sequester it in trunks and in the ground. Dinner is local, sustainable, and eaten at the table with a new family, here, in the land of Leopold. I am connected to the land and the people I am sharing it with.
But cows still graze on slopes and monoculture farms still dominate, fueled by the Tyranny of Corn. Invasives wage war but pesticides prevail. Tilling spews carbon and loses topsoil. Kwik-Trips replace co-ops and lumber is still needed so noble oaks, pines, and firs are felled. Zoning regulations act as invisible gates for this community. Soil migrates down the abused slopes of this Driftless region, and with it, life. And we're in a drought.
And yet this town of Vermont, 25 miles west of Madison, is one of the best. There are still mountains to move.
I've made connections with professors to learn how to optimize prairie carbon sequestration (variety is key and burn, baby, burn). I've learned that mulching fallen trees minimizes carbon leakage and improves the soil concurrently. I've traveled to family farms and watched carefully conserved water trickle over the roots of an oak that likely predates the Declaration of Independence. I've witnessed and been informed of myriad triumphs in sustainability and conservation, by scientists and family farmers alike. I've asked for the secret to this success, and I've been told that there is no one-size-fits-all approach to improving the soil or the atmosphere, but that it is imperative to listen to the land.
As a biochemistry major from the suburbs in Paducah, Kentucky, this was a disconcerting response to receive, especially from professors of soil chemistry! I didn't know what this meant in any reality; I had only an abstract notion of walking through my property barefoot, probably starving, waiting for the land to bubble up and speak to me. In a month with BEI, I learned what listening to the land meant, and even became just barely capable of doing so myself.