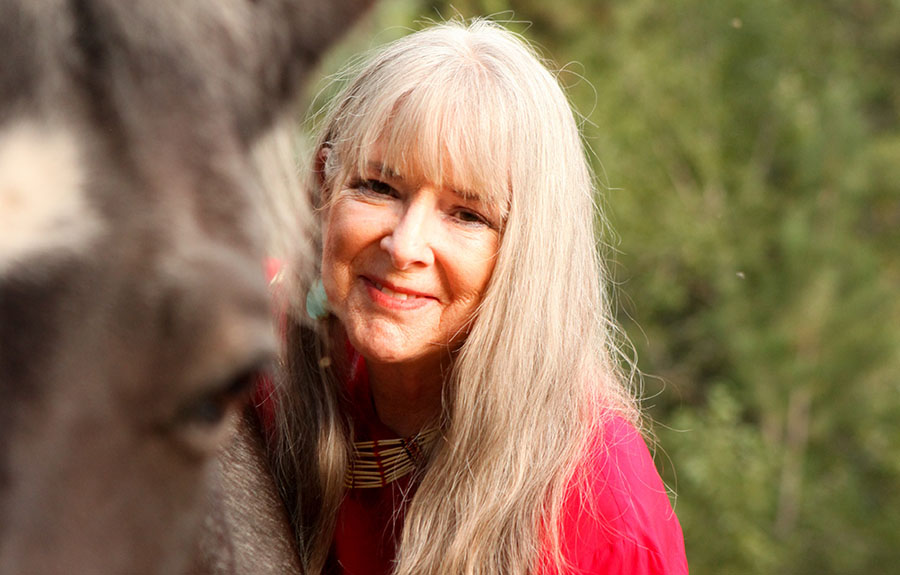 Emeritus Fellow Linda Hogan will visit Appalachian State University as the final author in Appalachian's spring 2018 Hughlene Bostian Frank Visiting Writing Series.  She will be sharing her voice with two events: Craft Talk: "Intuition: The Inner Voice" and the annual Juanita Tobin Memorial Reading.
Kathryn Kirkpatrick, professor in Appalachian's Department of English, and the faculty host for Hogan's visit says,
In my view, Linda Hogan is one of the most powerful writers on the planet, and it's a great honor to have her visit our campus. I'm delighted that the Appalachian and larger community will have a chance to meet her and engage with her work. Her novels and poems traverse many worlds: settler cultures and native cultures, the human and the more than human. One of the many strengths of her writing is its clear-eyed approach to the complexities, conflicts, and indeed, blessings that arise when these worlds collide.
The talks will take place on April 26 at Plemmons Student Union, Table Rock Room.