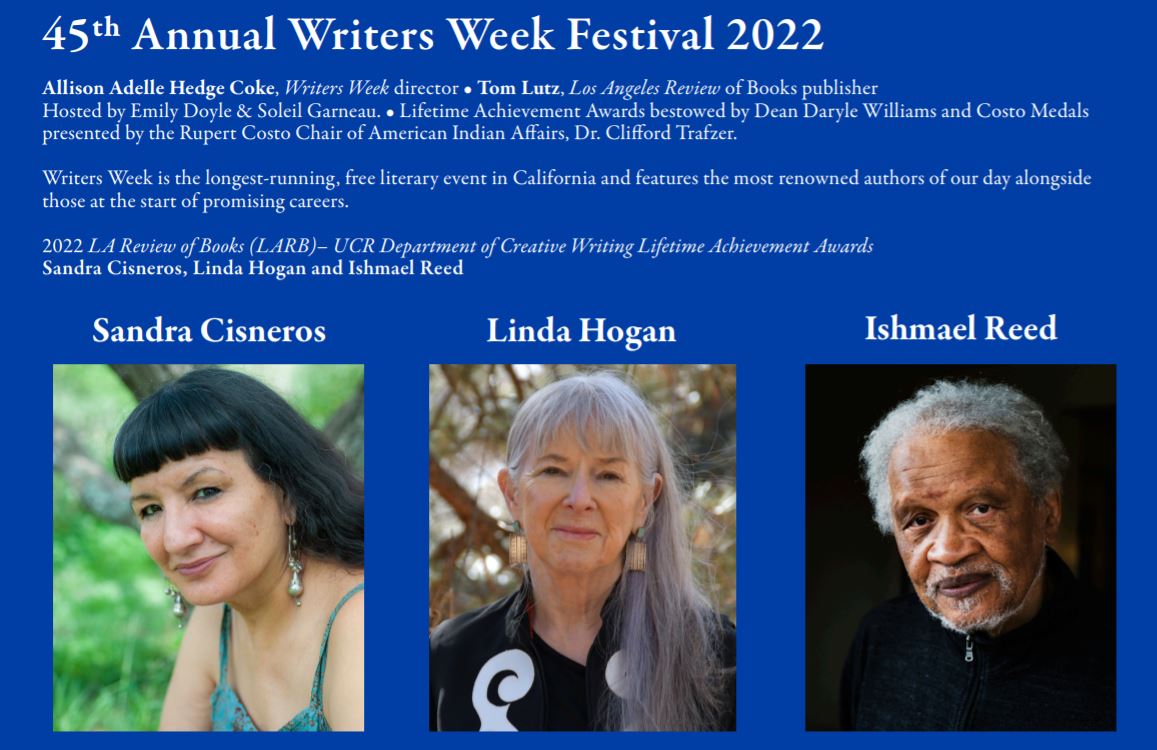 This article was originally published by UC Riverside: Writers Week.
Entering its 45th year, UCR's Writers Week is the longest-running free literary event in California and features the most renowned authors of our day alongside those at the start of promising careers. The week of events is open to the public and includes readings, conversations, panels, and social activities focused on the varied and exciting work of our participants, many of them among UCR's powerhouse Creative Writing faculty.
Each year we honor distinguished writers for lifetime achievement, celebrating the ways they contribute to and change contemporary writing through their fearless originality. In February 2022 we will honor three internationally renowned literary giants: Sandra Cisneros, Linda Hogan, and Ishmael Reed.
Your support can take Writers Week to the next level—enhancing the honoraria for authors, expanding promotion and production capabilities, and sponsoring workshops. Please help us significantly grow and become a Friend of Writers Week with a tax-deductible gift at any level!