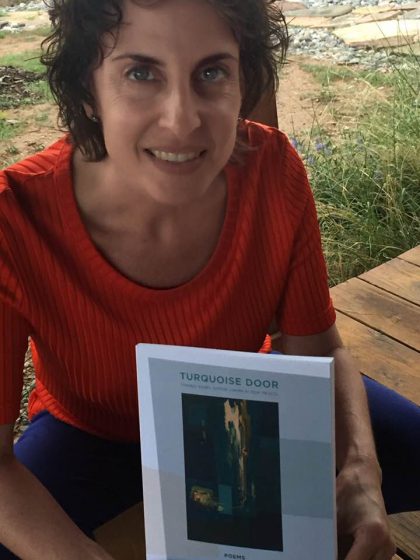 Lauren Camp, one of Black Earth Institute's Emeritus Fellows and four time published poet, has recently released her fourth collection of poetry: Turquoise Door: Finding Mabel Dodge Luhan in New Mexico. Recently, Entropy released a rave review of Lauren's newest work. For copies of Turquoise Door .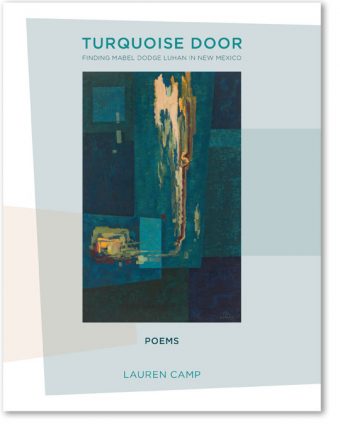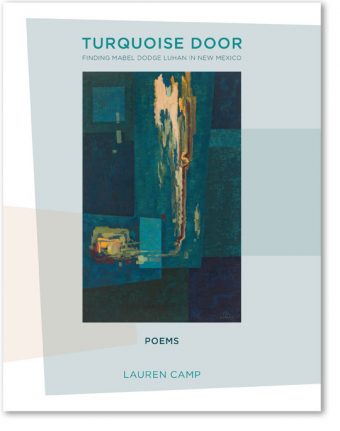 "In June 2013, poet Lauren Camp drove away from the wildfire heat and smoke surrounding her home in Santa Fe, New Mexico and up to Taos for a two-week writer-in-residency at the Mabel Dodge Luhan House. In the poem "Our Beginning and Our End," opening Camp's latest poetry collection Turquoise Door, we feel the heat, her panic
and the sweat and smokiness of her body when she arrived at the Mabel Dodge Luhan House in Taos. Set into the labyrinth of adobe homes that surround Taos, it is an oasis within an oasis. The Mabel Dodge Luhan House is part museum, part historic hotel and conference center, and home to the occasional writer-in-residence.
When Arts Patron Mabel Dodge Luhan moved from Greenwich Village to Taos, New Mexico in 1917, she continued her tradition of gathering a creative community around her that included Martha Graham, Georgia O'Keeffe, D. H. Lawrence, Robinson Jeffers, Willa Cather and Ansel Adams, all who made what was then an arduous pilgrimage to thrive in her creative energy. I too have made this pilgrimage to Mabel's house. I visited it in the winter of 2016, when it was hemmed in with snow and ice—and my memory melted with Camp's first poems describing the heat of her journey.
Camp arrived with a head full of poems about her father and Baghdad and with a plan to use her residency to work on what would eventually become the Tupelo Press Dorset Prize-winning book One Hundred Hungers. Instead, Camp found the spirit of Mabel took hold. Soon she was caught in the swirl of Mabel's world of the artists and writers who found their way to Mabel's Taos house in 1920's. Turquoise Door emerged from her short time living in Mabel's world……."
For the rest of the review.