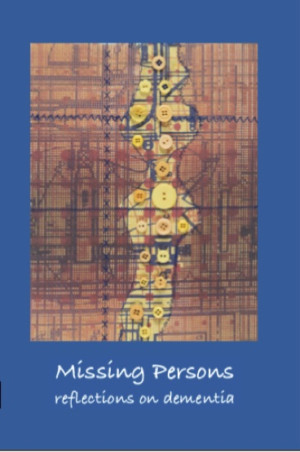 Lauren Camp, BEI Senior Fellow, is one of the featured poets with work in the new book of poetry, Missing Persons: Reflections on Dementia.
Beatlick Press is happy to announce the launch of their first book dealing with the diseases of dementia, Missing Persons.
Included in this volume are poems and prose from Dorothy Alexander, Mary McGinnis, Kathamann, Bill Nevins, Lauren Camp, Rich Boucher, Miriam Sagan, Richard Vargas, and John Macker, as well as other writers. The cover is a stunning work by Larry Schulte.
Missing Persons is edited by Deborah Coy and guest editor Barbora Cowles, in hopes that it will bring comfort to those dealing with the diseases of dementia by showing them they are not alone. Barbora's husband has Alzheimers and Deborah has had several loved ones who were afflicted. Barbora has shared a list of resources for caretakers that has helped her in her life with the disease. Barbora and her husband edited Event Horizon Press which published many books since 1990 until Joe's diagnoses.
Deborah financed and edited the award-winning, La Llorona (with the help of friends Pamela Adams Hirst and Carol Moscrip). Deborah has also published three of her own books.
Beatlick Press (chief editor Pamela Adam Hirst) has published more than 30 volumes in more than six years since its inception. Authors include Larry Goodell, Jules Nyquist (winner of this year's poetry award at the New Mexico/Arizona Book awards), and Gary Brower. Deborah has been involved in many of these publications. Visit our website @ beatlick.com (a work in progress) and like us on Facebook under Beatlick Press.
Contributor copies will be distributed and books will be available for $12 for contributors and $15 for those not in the book. Refreshments will be served.