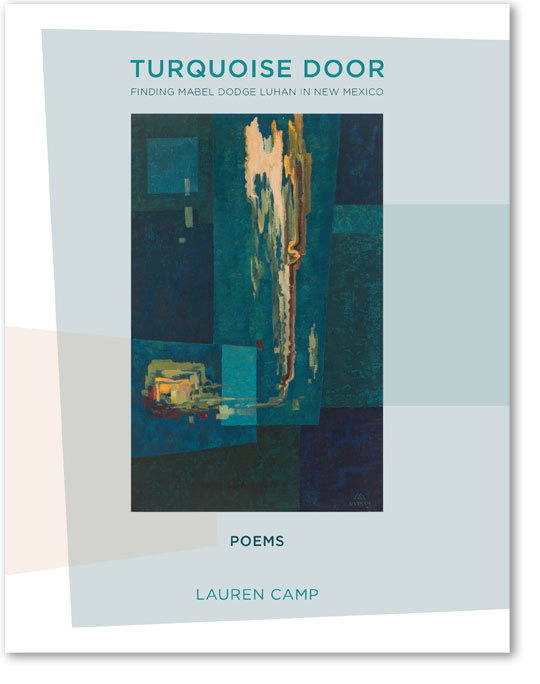 Lauren Camp released her fourth book Turquoise Door: Finding Mabel Dodge Luhan in New Mexico. With the release of this book, Lauren has a slew of events planned and recently did a reading at the Mabel Dodge Luhan House to kick them off. The Taos News wrote this article to celebrate the book launch.
"When poet and teacher Lauren Camp was awarded an artist-in-residency at the historic Mabel Dodge Luhan House five years ago, she at first planned to work on quite another book, one about her father's early life in Iraq. But something about the surroundings of Taos made her begin work on her newest book, "Turquoise Door," released from 3: A Taos Press.
A book launch for "Turquoise Door" is planned Friday (Oct. 12), 7 p.m., at the Mabel Dodge Luhan House Classroom, 240 Morada Lane. Admission is free.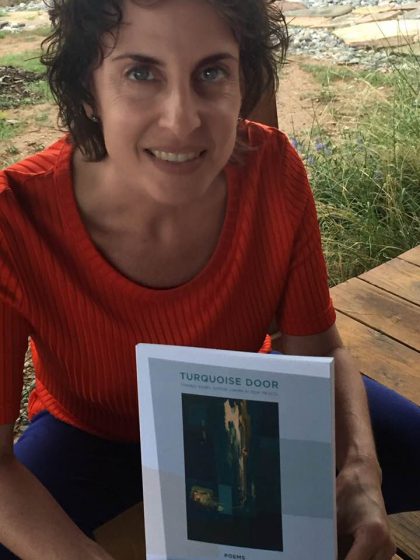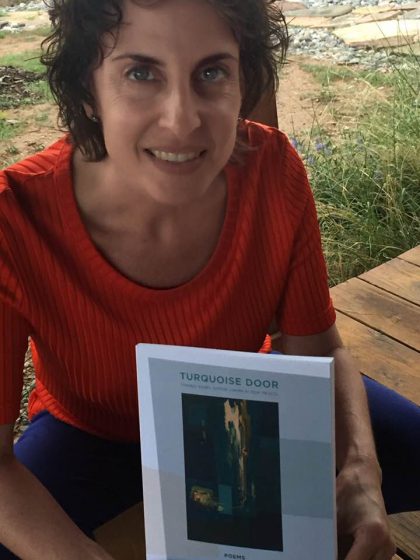 "Turquoise Door" introduces readers to the cultural anthropology of Taos in the early 20th century. Camp's collection of poems brings the author's personal attentions and the contemporary realities of the Southwest into a conversation with the historical forces of East Coast transplant Mabel Dodge Luhan: the early feminist, visionary arts patron, and writer who crusaded to create a utopian society in Taos. The poems engage with Mabel, her fourth husband Tony Lujan of Taos Pueblo and the many talented individuals who visited them in salons and residencies in her adobe home.
"I arrived at the house in June 2013 and stayed until July," Camp said in a statement. "Already that summer, all around my home in Santa Fe, wildfires were burning. We all felt the oppression of such extreme drought. There was an exhaustion, a sadness, a danger that hung over us. And so I wrote a great deal. In Taos, the staff at Mabel Dodge Luhan House were so kind and supportive and fed me generous quantities of historical information. Because I was away from my daily routine and responsibilities, I had time to explore in any direction that intrigued me."