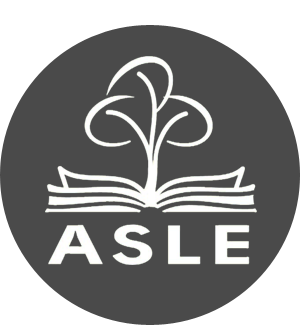 Ann will be speaking on a panel as well as presenting work from her ongoing collaborative poetry/photography project Mississippi as part of a plenary session at the Eleventh Biennial Conference of the Association for the Study of Literature and Environment (ASLE), which will be held June 23-27, 2015, at the University of Idaho, Moscow. The panel is called "Rounding the Human Corners" and panel members are Ann Fisher-Wirth, Juan Carlos Galeano, Linda Hogan, Marybeth Holleman, and Laura-Gray Street. The plenary is called "Extractive and Underground Poetics: Readings and Conversation," and plenary speakers will include Ann Fisher-Wirth, Tanure Ojaide, and Rita Wong.
Melissa
will be presenting, reading and speaking about ecojustice poetry on a panel: "What Happens Off the Ecopoem's Page? Weaving Knots, Nodes, Undercurrents" with José Manuel, Marrero Henríquez, Tiffany Higgins, and Roberto Forms-Broggion. 
Thursday, June 25
.
To download the entire program for the conference click here.
To register for the conference click here.