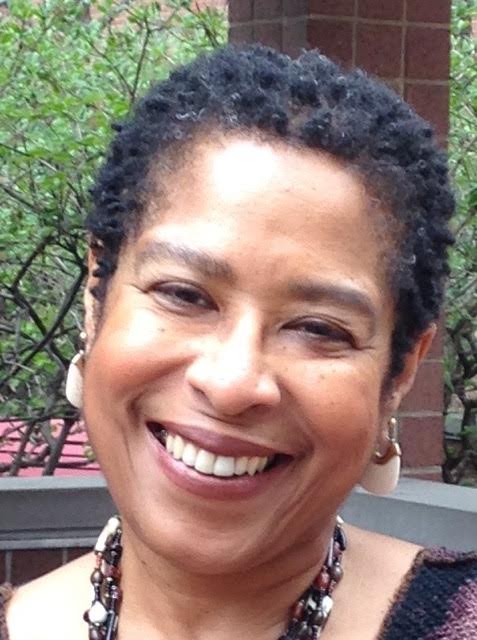 "Black Earth Fellow Dr. Deborah Wood Holton Receives National Recognition from the National Endowment for the Humanities"
By: Dawson Bancroft-Short with the Black Earth Institute
(Dawson) Today we are here at Brigit Rest, the home of the Black Earth Institute in Black Earth, Wisconsin and we are speaking to one of the original fellows of the Black Earth Institute, Dr. Deborah Wood Holton from DePaul University School for New Learning. We are excited for Deborah to be participating in the summer scholars program at Emory University in Atlanta, GA sponsored by the National Endowment for the Humanities. The program topic is Black Aesthetics and the African Diasporic Culture; so let's talk about this. Debbie, we are excited about your participation in this program and we are excited to hear more! Can you tell us about the work you are doing that led to this wonderful opportunity?
(Debbie) Dawson, first let me say how excited and happy I am to talk with you today. I'm really glad to be able to not only talk about this but also to meet you. So thank you so much for having me join you today. As the Black Earth Institute may already know, my CV reflects a range of learning experiences and accomplishments that really reflect my firm grounding in African centered culture, including it's values and expressions. So participation in the institute is going to replenish my Black Aesthetic soil and strengthen my roots through a welcome three-week immersion. As a child of the civil rights and black arts movements, I've cultivated my leadership skills during my professional career; seeded within the rich soil of that historic period. In many instances I've been the first or the chosen one to trail blaze outside the veil of the black experience. The most recent example of that was serving as a second time around associate Dean at my college.   But doing so however, has not been without cost. Even though it provides presence and leadership in those rolls and it reflects advancements for the collective good; they do leech essence from my soil and can leave it parched and wanting. In short, the summer institute will not only inform my teaching, my scholarship, and my creative production, it will feed and nourish my soul.
(Dawson) Definitely. That leads into our next question, which is; what do you expect from the program? The title is certainly intriguing and everyone may not be familiar with the concept of the diasporic community. Can you tell us more about this?
(Debbie) Sure. When I think about diasporic community there is a blog spot that might be very helpful in explaining this because the idea of the diaspora is not unique to those of African dissent. If you take a look at, "What is a Diasproric Community", Daniel Little does a pretty good job in describing various populations. He says, "There are many diaspora populations in the world: the African diaspora, with populations in the Caribbean, North and South America, and Europe; the Chinese diaspora, from Indonesia and Malaysia to Cuba and the United States and Canada; the Jewish diaspora, from eastern Europe and Spain across all of Europe, to South Africa and North America with historical enclaves in India and China; and so on for numerous national and cultural groups." Now, in terms of the African diaspora, he does not include some other places, but that's O.K. because he goes on to talk about the persistence and plasticity of culture and that, in essence, is what we'll be addressing and exploring in the institute. One of the goals of the institute, and really it's primary focus, is on the development of African based sacred systems and the nexus between cultural studies, religion, and philosophy and their influence on the arts. So it's the idea that you cannot really separate out cultural expression, religion, philosophy, and social justice valuing the earth and the environment. All of these things are very much a part of what it means to be African centered. We'll be looking at those roots but also the ways in which technology, our engagements with other cultures, other ideas, and so on, have transformed, influenced, caused for variations, modifications, and so forth.
(Dawson) You have certainly hit on a talking point that we are interested in today regarding earth, spirit, and social justice. Before we go on, we are curious about who are some other participants in the program, and what in their professional careers might have led them to this program?
11:26 (Debbie) Well, I don't know what has led them because I don't know them yet, and I haven't heard their stories, so I'm really excited about meeting these wonderful people. There are 25 of us and about 70% are going to be women. Most are university and college professors, some graduate students, as well as independent scholars. Their topics of interest, from what I can tell, range from feminist studies, to literature, to performance studies, to art history, to music history, cinema studies, creative writing, and of course religion and philosophy. So, it's really going to be a brilliant collection of identities and interests that are going to be brought together under this umbrella.
(Dawson) Well, I am certainly excited for you! We are also curious, will you be presenting anything, and if so, what will you be presenting?
(Debbie) Well, I won't be presenting anything and I think that's one of the beauties of just being a participant; I will be listening to all these people present. I think the 25 of us will really be enjoying the opportunity to not be the ones to lecture but be the ones to imbibe in all of this great work that people are doing. But I can share a little bit about my goal for the program, which is to excavate and build upon my own past and prior knowledge about the black aesthetic with new learning gleaned from the institute. My background is varied, I've had an opportunity to study African American cultural history, literature, and so on from not only African history, but African American history, African American literature, just to name a few, and also African American art and music. So I will be informing all of this, and building my prior knowledge about these things. I'm a child of the 60s black arts movement so I also bring that passed knowledge and also learned experience. I'll be wearing several hats while I'm there. I'm going to be applying my learning to various future and current projects. One is the textual analysis of fiction for publication that is kind of focused on Octavia Butler right now. My second goal is revision of previously developed courses. I had taught a course on Zora Neale Hurston for quite some time, and I've got one slated for 2015/16 academic year, so this gives me a chance to re-tool. I could also see developing some new courses around this learning that I'm going to walk away with. Lastly, identification of new and yet essential elements to incorporate in this creative writing project that I've been working on a speculative novel set in alternative African centered Egypt. I've been persistently devoted to this since the 1990's and as I approach the last round of revisions I see at this point, I know that what I'm going to walk away with from this institute is going to directly inform that revision. So there are some things I know that I will be exploring as far as my own research there, and that really has to do with a couple of questions that having all of this material is going to raise for me. First, as I'm thinking about applying this to the work of speculative fiction writers like Butler, how is this black aesthetic working and reflected in that work? I'm reminded of some of her range of literary work and she is strongly rooted in the culture, but I want to know specifically how these elements resonate in these works. The second thing has to do with evolving elements as the culture and our engagement with other cultures, other ideas and influences change or transform the ways in which we look at the aesthetic, how is that showing up? How is that work evolving? We knew about, as an example, from Hurston's anthropological investigations that show up in a novelist's work like Arthur Flowers, in his "Mojo Blues" which strongly pays homage to Zora Neale Hurston. But there may be some things that I don't know about, that this institute that are going to help eliminate from me. And then as I look at that, I want to, as I said earlier, inform my course and look at ways of viewing what these authors wrote about can impact not only future explorations, but also future creative work.
(Dawson) It sounds like you are going to get so much out of this and your definitely going to be presenting your awesome presence there!  That sort of answered what we had coming up here as to what kind of inspiration you would bring back into your work. One of the key points we wanted to touch on, and you started to but we would like to hear more, is pertaining to the issues of spirit, earth, and social justice, which are deeply rooted in the Black Earth Institute vision and mission. What sort of things can we anticipate learning about from the program through you?
(Debbie) Well, as I said, what the institute itself is going to focus on is in its title, "Black Aesthetics and African Centered Cultural Expressions; Sacred Systems and the Nexus between Cultural Studies, Religion and Philosophy", so that right there has Black Earth written all over it. However in addition to that, we're not only going to have private lectures, but also public gatherings that will explore spiritual dimensions of the culture. One example for me in particular is going to be a public talk and private lecture from Yale art historian Robert Farris Thompson. He is a very prolific writer and creative researcher, he has traveled all over the diaspora and his public talk is titled, "Getting Hot but Remaining Cool: Aesthetic Traditions of Yerba in Nigeria", and I can't wait for that. We'll also have a dedicated lecture on the blues aesthetic and spirituality. Topics like these will contribute to broadening our perspectives about spirituality, how and where it flows within the African diaspora, and content that I think will contribute significantly to what we're about at the Black Earth Institute.
(Dawson) It could not be a more perfect fit! And once again, we are overly joyed and excited for the experience that you are about to partake in. I think we've gotten a good idea today of everything you will be doing and learning, but in all this seriousness, we are also curious as to what you will do for culture and fun while you are in Atlanta?
(Debbie) Well, I used to live in Atlanta, when I was working on my first graduate degree and I have family ties there. I recently found out that I have family on my mother's side, and I also have friends out there. So I am really looking forward to, if there is a moment to breath, connecting with family and getting to know those roots. Also, these public talks are going to be exciting! It will be great to reconnect with people that I knew while I was in graduate school and other academic ties. I'm hoping at some point, I'll also be able to sleep.
(Dawson) We hope that too!
(Debbie) Maybe that's not a realistic expectation! Maybe I should plan on sleeping when I come back. All of these heavy-duty academic engagements will make for an exciting academic year. I am again; so thankful you've asked me these questions because they've been very helpful to me. And it's been nice meeting you as well throughout this process.
(Dawson) We feel the same, and we are very excited to hear about all of this, and it was my pleasure to meet you as well. Maybe someday it will be in here at Brigit Rest!
(Debbie) I look forward to it, I've got it right here on my calendar for October, so I hope to see you then.
(Dawson) I can't wait and once again we look forward to hearing more and unless you have anything else to say we wish you the best!
(Debbie) Sayonara!