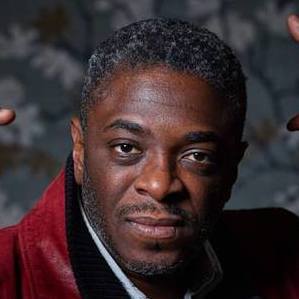 Event details
Saturday | October 13, 2018
All Day
Copley Square
Regie Gibson, poet and BEI Emeritus Fellow, will be one of the 275 presenters at this year's annual Boston Book Festival. The festival is free to all and will be running all day on Saturday, October 13! There will be entertainment, freebies, and books sales at booths.
The 275 presenters represent fields of art, science, poetry, literature, urban planning, political activism, children's literature, and more.
Regie Gibson is a Renaissance man of whom the Bard would be proud. He is a poet, performer, and educator who has been published widely, appeared on stage and in film, and has performed around the world. He worked with Kurt Vonnegut, Mos Def, John Legend, the Chicago Mask Ensemble, and a slew of other musicians, rappers, writers, and artists. He and his poetry appear in the film love jones. Gibson was named a National Poetry Slam Individual Champion, and was selected one of Chicago Tribune's Artist of the Year for Excellence for his poetry, and his book Storms Beneath the Skin(2001) won a Golden Pen Award. His work has been widely published and anthologized, appearing in the Iowa Review, Harvard Divinity Magazine, and Poetry Magazine, among others. Regie Gibson is one half of From Shakespeare to Hip Hop and performs with Atlas Soul and the Regie Gibson Project.