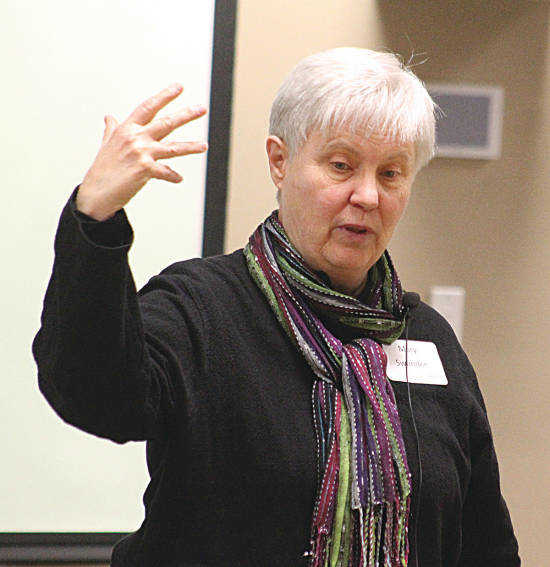 Event details
Thursday | June 14, 2018
7:30 pm
220 E Main St, Marshalltown, IA 50158
As part of the Marshalltown's Orpheum Theater's Summer Series, BEI Emeritus Fellow and Iowa Poet Laureate,  Mary Swander will host "Discussions, Readings & Maybe a Banjo".
In addition to Swander's event, Director Bob Untiedt believes the downtown facility has something to offer that encompasses all interests.
Untiedt said in 2017, the Orpheum saw roughly 7,800 people attend events there. In 2018, he's hopeful that the numbers will surpass 10,000.
"We want this to be known as a place for people. who work and live in Marshalltown, where they have a good time," he said.