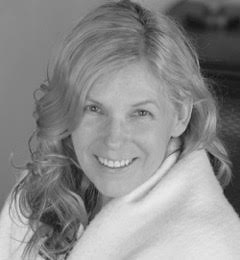 BEI Fellow DJ Lee was recently the subject of an article by Washington State University.
By Nella Letizia, WSU Libraries
Many of DJ Lee's stories in Remote: Finding Home in the Bitterroots embody the powerful force of the Selway River that carves out a portion of the Selway-Bitterroot Wilderness in Idaho and Montana, the spiritual home Lee discovered in midlife. Lee's 2020 memoir is also the culmination of research into her family history with the wilderness area, as well as a tribute to her missing friend and retired wilderness ranger, Connie Saylor Johnson.
"My family has been connected to the Selway-Bitterroot for nearly a century, but I never set foot there until I was almost forty-five years old," wrote Lee, WSU Regents Professor of Literature and Creative Writing. "I've spent the past 15 years trying to piece together the history of the wilderness and of my grandparents, who lived there for decades. The memory of those years is like the Selway River itself. What seems to be a singular waterway is actually hundreds of streams and creeks, each with its own course, its own confluence."
Lee and other WSU authors in the past year would have normally been honored in person during the WSU Libraries' Crimson Reads, but this and other WSU Showcase events this year will be held virtually. For more information on all WSU authors who published in 2020, visit the Crimson Reads library guide. More author spotlights can be read this week on the WSU Libraries Facebook page.
New to wilderness
In 1999, when Lee's grandmother, Esther, was on her deathbed, she gave her granddaughter a box of mysterious items that led her to Moose Creek Ranger Station in the rugged Bitterroots. The items also pointed to a secret family history Lee had wondered about.
At first, the Bitterroots terrified Lee: the high granite peaks, deep valleys, raging rivers and wild animals—bears, cougars, wolves, moose.
"I had no idea how to exist in such a place," she said. "Since the land is protected wilderness, you have to go on foot or by horse and mule, which leaves you vulnerable. I did eventually learn how to survive the difficulties of traveling such a landscape."
Lee also came to learn about the trauma of her family history—Esther's mental health issues, her grandfather George's flaws, their connections to indigenous communities and the violence that occurred to preserve the wilderness as public land.
"The difficulties of the place, the family saga and the larger wilderness story were balanced by a sense of acceptance as I started to feel at home in this land of my ancestors, and at home with their troubled history," she said.
The lessons of nature
As Lee became familiar with the wilderness she visited, she was rewarded with breath-taking moments: the sight of Chinook salmon returning from the ocean to spawn in the place on the upper Selway where they were born; a silent communion with a reclusive pine marten at George's original homestead property. Her encounter with the marten unexpectedly brought her closer to her grandfather, who died when she was an infant.
"I think it's because I learned that martens were persecuted animals, hunted almost to extinction at the same time I realized that George sympathized with persecuted people and may have felt maltreated himself…," Lee wrote.
"I saw how, just as every time I came to the wilderness, the trees and rivers and creeks and animals put you in your place…George's tangled identity—his love of image and narrative, his willingness to rush into fire for a friend, and his effort to defend the persecuted and take care of those who, like me, my mother, my grandmother, struggled with disordered mind states, moods that betrayed us or gave us power—was growing on me. I felt a separation, a self moving into George's experience, then back into my own skin, but changed."
Honoring a defender of wilderness
Remote also follows Lee as she tries to piece together what happened to Johnson, her wilderness mentor and friend. Johnson was last seen on Oct. 2, 2018, at a hunting camp 15 miles from the Moose Creek Ranger Station.
Johnson was a founder of the Selway-Bitterroot Frank Church Foundation and played a large role in developing a wilderness ranger intern program. She also brought high school students from Iowa to Idaho during the summer to learn about the Selway-Bitterroot, enlisting their help to pull weeds and repair trails. She readily shared her love of the wilderness to all who visited.
"The magnitude of the place widens the imagination; that's what Connie had been getting at all these years, what she pointed to and partially expressed…," Lee wrote. "If you're able to define wilderness, to pin it down, then that isn't wilderness.
"Connie had a mind big enough to help people understand that their relationship to that undefinable thing was the most important one they would ever have."
'A magical place'
Lee said she loves being able to share her journey with readers, but more than that, she feels "a true sense of gratitude to be able to tell the story of this incredible wilderness.
"The Selway-Bitterroot Wilderness is one of the largest and most remote places in the lower 48 states, and it really is not that far from Moscow-Pullman—a three-hour drive," she said. "I feel an instant connection with people who know and love those mountains.
"The other day, I talked with someone on campus, and though we knew one another's names, we'd never spoken or corresponded," she added. "He said he had looked up my webpage and saw I had a book about the Bitterroots. When he said, 'The Selway-Bitterroot Wilderness is a magical place,' I felt like we were old friends."