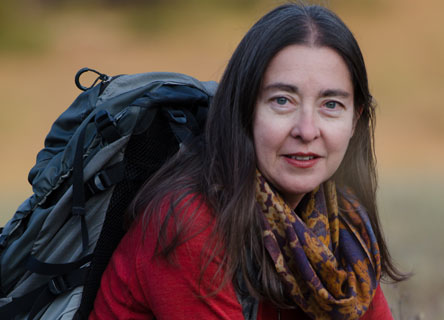 BEI Resident Scholar Advisor Cristina Eisenberg was chosen to speak in front of the US Congress during a special hearing on Climate Change. This article was originally posted on the House Select Committee on the Climate Crisis.
AMERICA'S NATURAL SOLUTIONS: THE CLIMATE BENEFITS OF INVESTING IN HEALTHY ECOSYSTEMS
Date:
Friday, April 1, 2022 – 9:30am
Location:
HVC-210 Capitol Visitor Center & Zoom Video Conference (Hybrid)
This hearing will review the climate benefits of the investments made in ecosystem restoration and conservation through the Great American Outdoors Act and the Bipartisan Infrastructure Law. It will also examine opportunities for further investment to create healthy and resilient habitats and communities.
The committee will receive testimony from:
Mr. Collin O'Mara, President and Chief Executive Officer, National Wildlife Federation (NWF). O'Mara leads the country's largest wildlife conservation organization, with 52 state and territorial affiliates and nearly six million hunters, anglers, birders, gardeners, hikers, paddlers, and wildlife enthusiasts. Prior to NWF, O'Mara led the Delaware Department of Natural Resources and Environmental Control as Cabinet Secretary from 2009 through 2014.
Dr. Sherry L. Larkin, Director, Florida Sea Grant College Program; Professor, Food and Resource Economics, University of Florida. A natural resource and environmental economist, Dr. Larkin leads work to conserve coastal and marine resources and enhance economic opportunities across Florida. She has served as an elected member of the executive committee for the International Institute of Fisheries Economics and Trade, as well as the president of the North American Association of Fisheries Economics.
Mr. Nick Loris, Vice President of Public Policy, C3 Solutions. Loris studies and writes about a wide range of energy and climate policies, including natural resource extraction, energy subsidies, nuclear energy, renewable power, and energy efficiency. He also studies ways in which markets will improve the environment, reduce emissions, and better adapt to a changing climate.
Dr. Cristina Eisenberg, Graduate Faculty at the Forest Ecosystems & Society Department in the College of Forestry, Oregon State University. Dr. Eisenberg works to integrate traditional ecological knowledge into environmental restoration practices in Western North America. She is a Smithsonian Research Associate and served as the Chief Scientist at Earthwatch Institute, where she oversaw a global research program focusing on ecological restoration, social justice for Indigenous peoples, and sustainable production of natural resources.