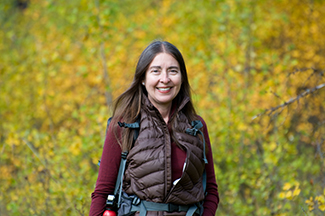 Cristina Eisenberg, the Chief Scientist at Earthwatch Institute and a BEI Emeritus fellow, wrote a Huffington Post article about "The Role of Science in the Trump Era."  Eisenberg calls on citizens, both scientists and non-scientists, to take a firm stance in supporting science based research.
Eisenberg wrote an additional Huffington Post article about "Millennial Insights on Trump Era and Conservation."
Science provides our best hope for the future of life on Earth. Indeed, since Aristotle's time, leaders have seen science as the sharpest weapon any civilization can wield to improve their survival. But today, only science based on rigorous, peer-reviewed research designed with full freedom of inquiry will work. Linked to our constitutionally mandated freedom of speech, our freedom to do science is part of what truly makes America great.