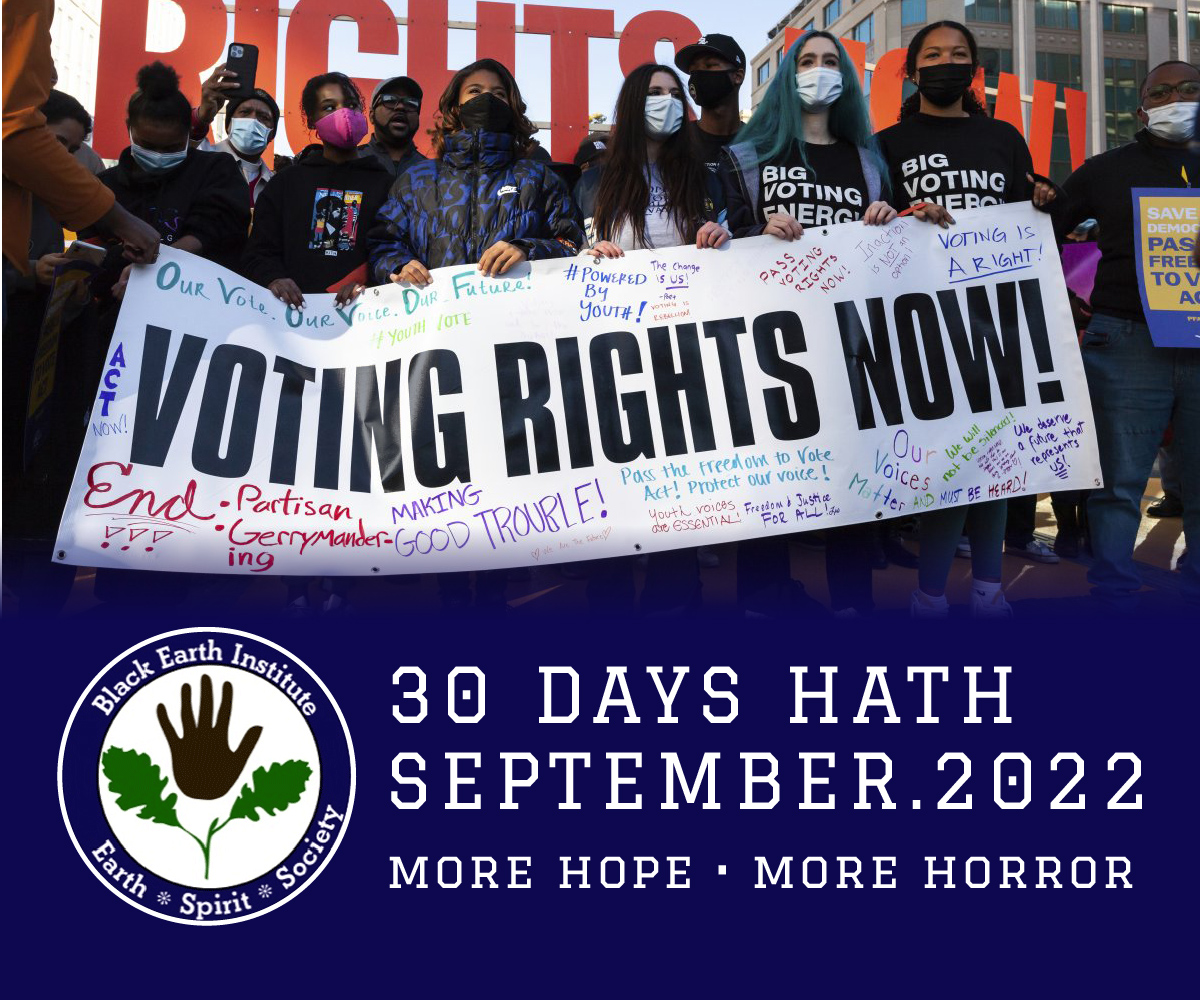 Photo credit: National Education Association

BY FLO GOLOD
The provocative Ilhan Omar, having just squeaked through her primary, will soon enter her third term as US Representative from the greater Minneapolis 5th District.  Telegenic and outspoken, Omar is the most visible member of "The Squad," a quartet of young, progressive, BIPOC US congressional representatives.
The question which has dogged her since shortly after her election in 2016 is, "Is she anti-Semitic?" 
Omar is a consistent and out-spoken critic of Israel's brutal treatment of Palestine, and of US support, financial and rhetorical, for Israel.  She is also a Somali Muslim who grew up in a refugee camp. 
Her first and most notorious salvo called out the American Israel Public Affairs Committee (AIPAC),  a well-funded and powerful group that lobbies a pro-Israel agenda. Omar tweeted in February 2019, "It's all about the Benjamins, Baby."  Because of my age, someone had to explain to me that this references a rap song and that Benjamins are 100-dollar bills. The remark was roundly denounced by allies and enemies alike.  Many saw it as code for the long-standing and reality-free assertion that rich Jews exert undue influence on government. Others saw it as a clumsy way to send a legitimate message that AIPAC funds influence American politicians' positions on Israel. Not one to back down, Omar defended the remark but eventually apologized for unknowingly using "an anti-Semitic trope" and vowed to seek education from Jewish allies.  
A few months later, she characterized support of Israel as "loyalty to another country." When the remark was interpreted as an attack on the patriotism or loyalty of American Jews, she responded, "I want to ask, 'Why is it OK for me to talk about the influence of the NRA or fossil fuel industries or Big Pharma, and not talk about a powerful lobbying group that is influencing policy?'"  Many progressive Jews defended her, pointing out that there is nothing inherently anti-Semitic about criticizing Israel's policies or AIPAC and that there is a critical distinction between being anti-Zionist and anti-Semitic.  However, she again apologized for offending Jews.
Meanwhile, here in the land of Minnesota Nice, a local weekly, The American Jewish World, broke a story about a nasty insinuation that Jewish wealth is "buying" elections. US Representative Tom Emmer, representing conservative central Minnesota, is a rising force in the Republican Party. Writing to members of the Republican National Committee, he warned against "hundreds of millions of dollars of anti-Republican propaganda put out by liberal special interests, funded by deep-pocketed far-left billionaires George Soros, Tom Steyer and Michael Bloomberg."    
After gently scolding Emmer, but pointedly defending his right to "robust speech," Steve Hunegs, Executive director of  the Jewish Community Relations Council of Minnesota and the Dakotas, also quoted in the American Jewish World, called the congressman "a good friend to the Jewish community in Minnesota."
Not so concerned about Omar's freedom to speak robustly, Hunegs wrote, "Our community is exasperated by Rep. Omar's unfulfilled promises to listen and learn from Jewish constituents while seemingly simultaneously finding another opportunity to make an anti-Semitic remark and insult our community." 
No Republicans criticized the Emmer letter and prominent Jewish conservatives defended it.  Interestingly, there were no reports of Democrats (many who race each other to publicly upbraid Omar for those "tropes")  criticizing the remark and its implications.  Minnesota Public Radio and MinnPost, an online Minnesota daily, covered the episode but the major daily, the Minneapolis StarTribune, did not. 
A year ago, Omar ruffled more feathers when she asked Secretary of State Anthony Blinken to investigate human rights violations by both Hamas and Israel.  Once again, many of her colleagues in the Democratic leadership went after her, enjoining her to clarify her remarks and not draw  a "false equivalency" between the US, Israel and Hamas. In what is becoming a familiar pattern, first she fought back, accusing her colleagues of seeking her signature on their bills and then abandoning her when she came under attack. Then, again, she backtracked by announcing that there was no "moral equivalent" between a terrorist organization and a democratic country with a judiciary. 
About the same time last year, a longtime Minneapolis political figure, Don Samuels announced his intention to run against Omar. Samuels has previously served on both the Minneapolis School Board and City Council. During the controversy about the charter amendment to disband the police department and replace it with a Department of Public Safety, Samuels raised his rather faint profile by suing the City of Minneapolis for not fulfilling the charter requirement for numbers of police and campaigned aggressively against the Amendment.  The Amendment was defeated, but most City leaders took note of the fact that some 44,000 voters supported it.   Since then, City leadership is instituting a reorganization of public safety that closely mirrors what the charter change sought. 
Samuels acknowledged that he and Omar had few differences in terms of what they would actually vote for or against in Congress, other than his support for policing while she continues to author and support bills to reform policing and diminish it's influence in public safety. Many old-line democrats and some prominent left liberals lined up behind Samuels. 
Two years ago, a young unknown challenger, Antone Melton-Meaux, raised $3.2 million from both major Democratic donors and from Republicans. Raising less than a half million, she trounced him. This August however, the vote was close. She defeated Samuels by only a 2.5% margin.
Outside of pissing a lot of people off, what has she accomplished?  
She's introduced 65 bills since 2019.  Only one has passed.  It's a notable legislative victory, granting necessary exemptions to a previous school meal bill so that schools could  provide meals during COVID. The low passage rate isn't significant, given the difficulty of getting anything through committees and into the hands of the conservative Senate.  However, Omar as well as other Squad members and younger progressives, has a track record of authoring bills that have absolutely no chance of passage and little likelihood of making it out of committee. They address righteous issues – affordable housing, food security, and global human rights – but the bills function as position papers, not strategic attempts to build a coalition capable of legislative change.  
Omar's votes sometimes infuriate even her supporters. Along with six other House progressives, she voted against the popular infrastructure bill.  Their no votes were designed to highlight the abandonment of the Build Back Better bill, which included massive safety net and climate spending.  Given the slim Democratic majority in the House, they could have sunk the new bill, except that 13 Republicans House members voted yes.  Likely, the six reasoned they could make a point without jeopardizing the infrastructure bill because of Republican support. But no one knows who is going to vote how, for sure, in advance of such closely contested legislation, and many regarded the dissention as reckless.  
She did a better job of explaining her vote against the Russian oil embargo, pointing out it was unnecessary as Biden had already embargoed Russian oil by executive order and that it would be easier to use it as a negotiation tool without a legislative ban. Notably only she and Cori Bush (along with eight Republicans) voted against sanctions; Omar and Bush citing concerns about their impact on ordinary Russian and Ukrainian citizens. In a March 3, 2022 interview with The Insider, Omar clearly described the dangers of sanctions and her disappointment in fellow progressives who failed to apply their historic opposition to American military interventions to the current crisis.  Her explanation didn't satisfy Ken Martin, the Minnesota DFL Chair, head cheer-leader for all Minnesota Democrats, who questioned her judgement for voting with Republican "nut jobs." 
Just days ago, Salon reported that Omar went after Texas Republican Senator Ted Cruz  who announced he's looking for a plaintiff amongst the student debt collections ranks to challenge Biden's student debt relief order in front of the Supreme Court. Omar's tweet called him "a miserable little weasel."  For the last decade, political differences between the two parties have been aired with all the gravitas of a classroom spitball fight.  "Weasel" isn't as dangerous as "terrorist" (which she's been called more than once), but it doesn't lift up the debate.  
And what of the noise she's made about Israel?  Public officials who even suggest cuts in military aid to Israel or voice some sympathy for the plight of the Palestinians become targets of AIPAC wrath, often having to fend off or ultimately lose costly challenges from opponents funded by AIPAC.  
AIPAC routinely directs funding to local candidates who may never say a word about Israel in campaign literature and probably don't have a strong opinion one way or the other. The goal is to take out the target, the candidate who supports limits on arms and aid to Israel. The money often doesn't come from AIPAC, but from another organization it funds.  Zionist organizations and Republican donors spent heavily on Omar's previous challenger, Melton-Meaux. They didn't bother this time. 
New Yorker columnist Masha Gessen reviewed the allegations of anti-Semitism leveled at Omar by early 2019.  Gessen's main concern was the danger of political violence which Omar faces (A 2021 article in Roll Call noted: "Omar has been under a Capitol Police protective detail for much of her time in Washington, a status typically reserved for key leaders of each chamber, but also implemented for rank-and-file members receiving credible threats against them.")
"Omar is a difficult person to stand with. She is not merely a relatively inexperienced politician, unschooled in the ways and language of Washington—she explicitly refuses to be schooled . . . She has apologized for stumbling into anti-Semitic tropes, but the repetition of them makes it seem like more than an accident. Or perhaps Omar doesn't consider it essential to watch for offensive inferences when she is speaking of pressing political issues such as the ongoing violence against Palestinians. She performs neither humility nor gratitude. This is what makes her predicament dangerous."
Three years later, Omar is still difficult to stand with and she still faces great danger for her criticisms of Israel. Assuming her security detail is effective, she will continue to represent Minnesota's 5th District for the next 30 months. She'll call out support of Israel and frequently refuse to toe the DFL line. A figure both annoying and admirable, she'll continue to take unpopular stands and use inflammatory language to defend those stands. Such postures may cost her the next election. (Although really, concerns for her personal safety should trump speculations about her future electability.) If a credible liberal candidate emerges in the next 18 months, she may not survive the 2024 election.  However, it's a big "if." Given the demographics and politics of the 5th District, only an indigenous or person of color is likely to amass the early support needed to get the DFL nod or prevail in a primary.  
Despite the allegations of anti-Semitism, Omar still enjoyed the support of many leftwing Jews, particularly younger voters interviewed in the American Jewish World, May 31, 2020.  In my recent conversations with voters, mostly self-identified as progressive or left liberal, some strongly support her, some are equivocal, and others just detest her.  
If the weasel remark is any indication, she's not about to mind her tongue. Either she doesn't get good advice on framing of issues from her staff, or she ignores it. Her penchant (shared by the former president and many of her colleagues) for incendiary tweets likely short circuits any counsel.  
Accountability is what gets lost in the controversies she generates. Do her brash pronouncements  and the dozens of unpassable bills she's introduced serve the voters of the 5th District? Maybe. By making the kind of noise few in elected office are willing to make, she perhaps serves a higher or distinct purpose than the conventions of  political office-holding usually embrace.  However, those tight primary numbers indicate that 5th District voters may be looking for something more substantial than political theatrics.