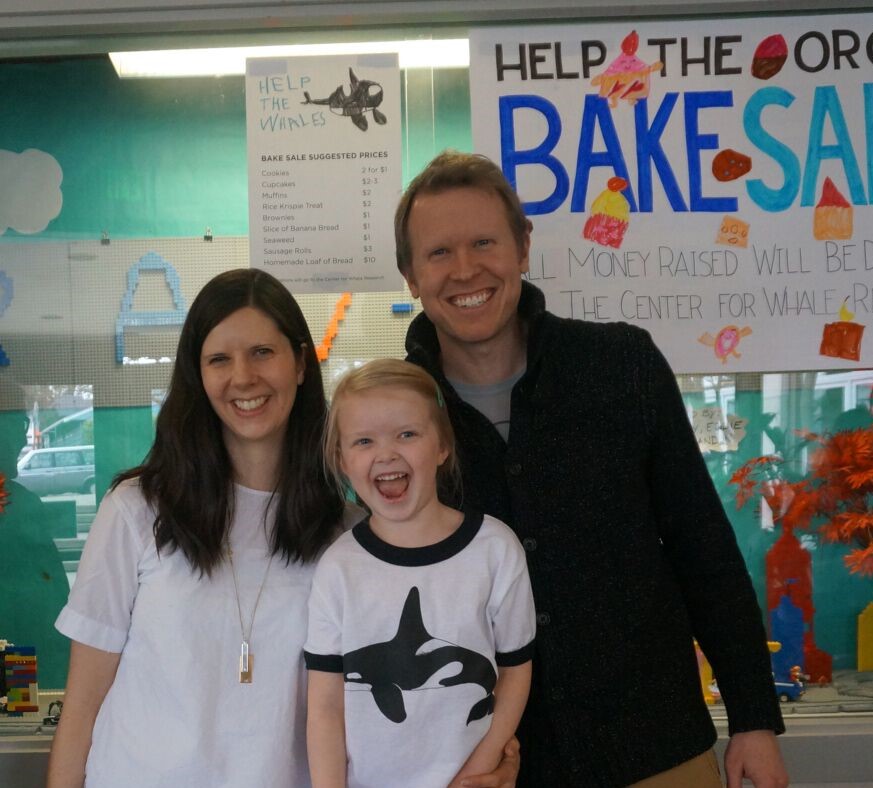 For months, five-year-old Meri saved her allowance until she had $12 in her bank, which she planned to give to the Center for Whale Research to help save the endangered Southern Resident orcas.
While $12 is a lot of money for a kid, Meri was more focused on the joy of being able to help the hungry whales and figured that other children would love to join her.
And so it was, with the help of her parents and local author Brenda Peterson, her fundraising event raised over $2000. It included a bake sale, time for dancing and story telling, and activities for the kids.
Meri made signs and decorations for the bake sale:
The family put together educational materials:
They set up an art table for children to contribute their own thoughts and artwork:
The money will go to the Center for Whale Research in Friday Harbor, Washington. Biologists from the US and Canada are urgently focused on saving the small population of endangered Southern Resident orcas, and are doubtless buoyed by the dedication of this little girl with a big heart.
Meri and her parents have set a model for families everywhere who want to make a difference and help return the planet to a sustainable home for us all.