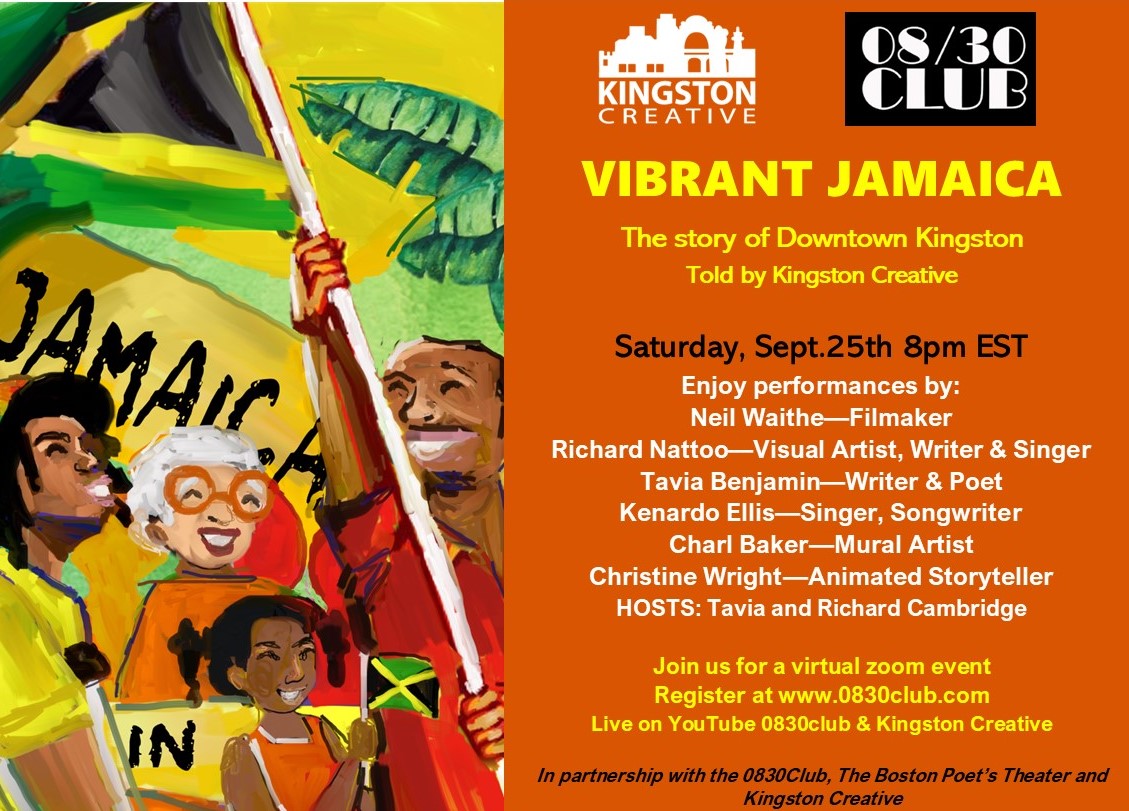 A participatory zoom-based event that will Livestream as well. We recommend joining us in Zoom.
Richard Cambridge's Poets' Theater takes us to Kingston Jamaica where we explore the creative community on the island.
Kingston Creative is a nonprofit arts organization started in 2017 by a team of three co-founders who believe in using Art and Culture to achieve social and economic transformation. We want to see the city of Kingston leverage its creative heritage, its world-class talent and reach its potential to become a Creative City, not just in name or by UNESCO designation, but for this to be a reality for all who live in Kingston. We envision a safe and vibrant Art District in Downtown Kingston, a Creative Hub that develops and trains people and long-term, a healthy creative ecosystem in Jamaica. We are a small, voluntary organization, and we recognize that this is a huge vision, but it is certainly a vision worth working towards.