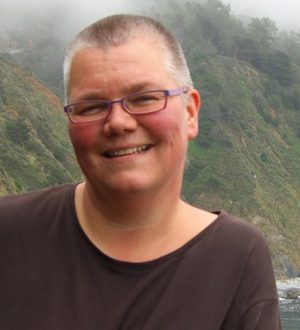 More information on this event can be found here.
Starship Somatics: movement sensations for everyone.
Session 2 with Petra Kuppers, Tuesday 11 January 2022, 4.30-6pm GMT
In this dream journey/movement practice, we will engage our body-mind-spirits as portals, as trance-mobiles that honour pasts and jet us toward speculative futures. Let's be delicious aliens together, with all our different ways of being in the world. The session is grounded in disability culture methods: Petra lives with pain and mobility differences, uses a scooter to get around, and loves launching herself into space, in the company of beloved others.