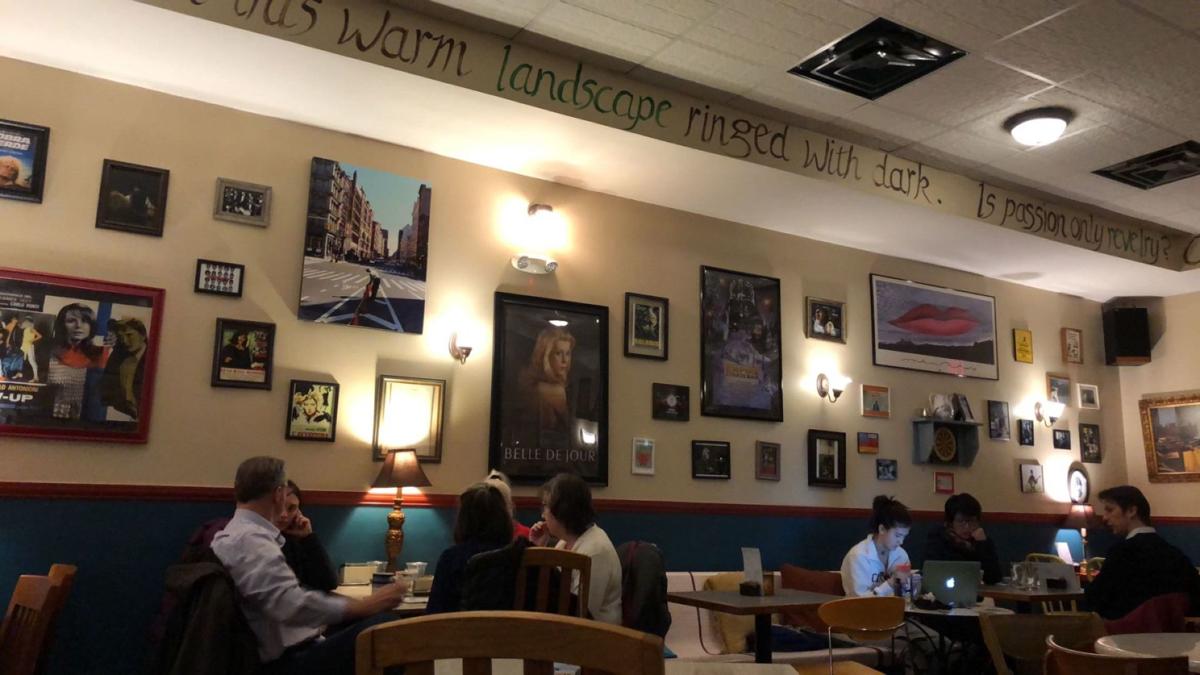 Sitwell's Coffee House, once a staple location for Ludlow locals, shut its doors in January 2018. Not quite a year later, the shop reopened with new management and a new name. Sitwell's Act II is back, and it looks better than ever.
Annie Finch's, BEI Fellow, poem Reverly is written over the walls, so you have to walk around the read it in entirety.
Click here to read about the reopening of the coffee shop here.