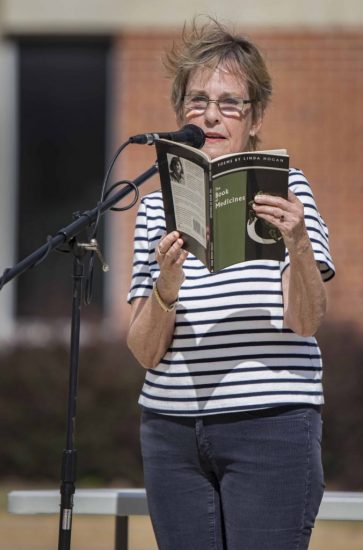 Ann Fisher-Worth, BEI Emeritus Fellow, faculty, and students gathered together at an event "Itimanupoli" to read poetry by Native American authors. "Itimanupoli" is the Choctaw word meaning "to converse". The event was organized by Caroline Wigginton, associate professor of English and director of undergraduate studies for the department, as a way to kick off Native American Heritage Month, celebrated in November.
English professor Ann Fisher-Wirth chose to read a poem by Linda Hogan, the Chickasaw Nation's writer in residence. She read the poem "The Harvesters of Light and Water" from Hogan's book "The Book of Medicine."

"I love Linda Hogan's work. She's a novelist and an essay writer and a poet and she's a dear friend of mine," Fisher-Wirth said. "She's such a lyrical, grounded, loving and fascinating writer."
Linda Hogan is another BEI Emeritus Fellow.