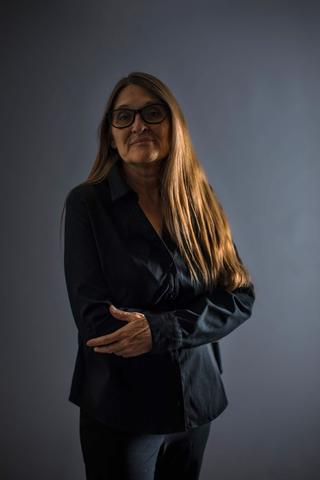 BEI Emeritus Fellow Allison Hedge Coke will be going live on the Carolina Poets Facebook and Youtube pages as a part of their reoccurring reading series. Allison will be joined by fellow poets Montavis Mooring and Sarah Blackman for this hour and a half long reading. Read on for more information on these poets and readers!
Join us for the next installment of 
#PoetryGoesLIVE
this Thursday at 7:00 pm online @CarolinaPoets and our YouTube channel.
Our reading this week is curated by Andrew K. Clark, and will feature Sarah Blackman, Allison Hedge Coke, and Montavis Mooring.
Sarah Blackman is the Director of Creative Writing at the Fine Arts Center, an arts-dedicated public high school in Greenville, South Carolina. Her poetry and prose has been published in a number of journals and magazines, including Virginia Quarterly Review, Zoetrope, The Georgia Review, Denver Quarterly, American Poetry Review, Conjunctions, and The Missouri Review among others. She has been featured on the Poetry Daily website and anthologized in the Poets Against the War Anthology, Best New American Voices, 2006, Metawritings; Toward a Theory of Nonfiction, and xoOrpheus: Fifty New Myths which was nominated for a World Fantasy Award in 2014. Blackman is the founding editor of Crashtest, an online magazine for high school-age writers which she edits alongside her students at the Fine Arts Center. Her story collection Mother Box was the winner of the 2012 Ronald Sukenick/American Book Review Innovative Fiction Prize and was published by FC2 in 2013. Her novel, Hex, was published by the same press in April 2016. In 2018 she joined the board of FC2.
Montavis Mooring lives in Gaffney, SC. He attended Allen University where he majored in English and studied writing. He also attended Limestone College where he studied Early Childhood Education. His work has been featured in Commonline Journal, Albany State University, Upended Words, and other publications. He has performed spoken word poetry at many events throughout the Carolinas. He is a fashion model with an interest in acting. He is currently editing his first poetry collection.
Allison Adelle Hedge Coke's latest book is Look at This Blue (Coffee House Press, March 2022). She is a UC Riverside Distinguished Professor who comes from working fields, factories, horses, and waters in North Carolina and is the author of several North Carolina-centric books. Her 2021-2022 honors include Texas Institute of Letters induction, the 2021 AWP George Garrett Award, and an inaugural Legacy Individual Artist Fellowship from the California Arts Council (2021-2022).