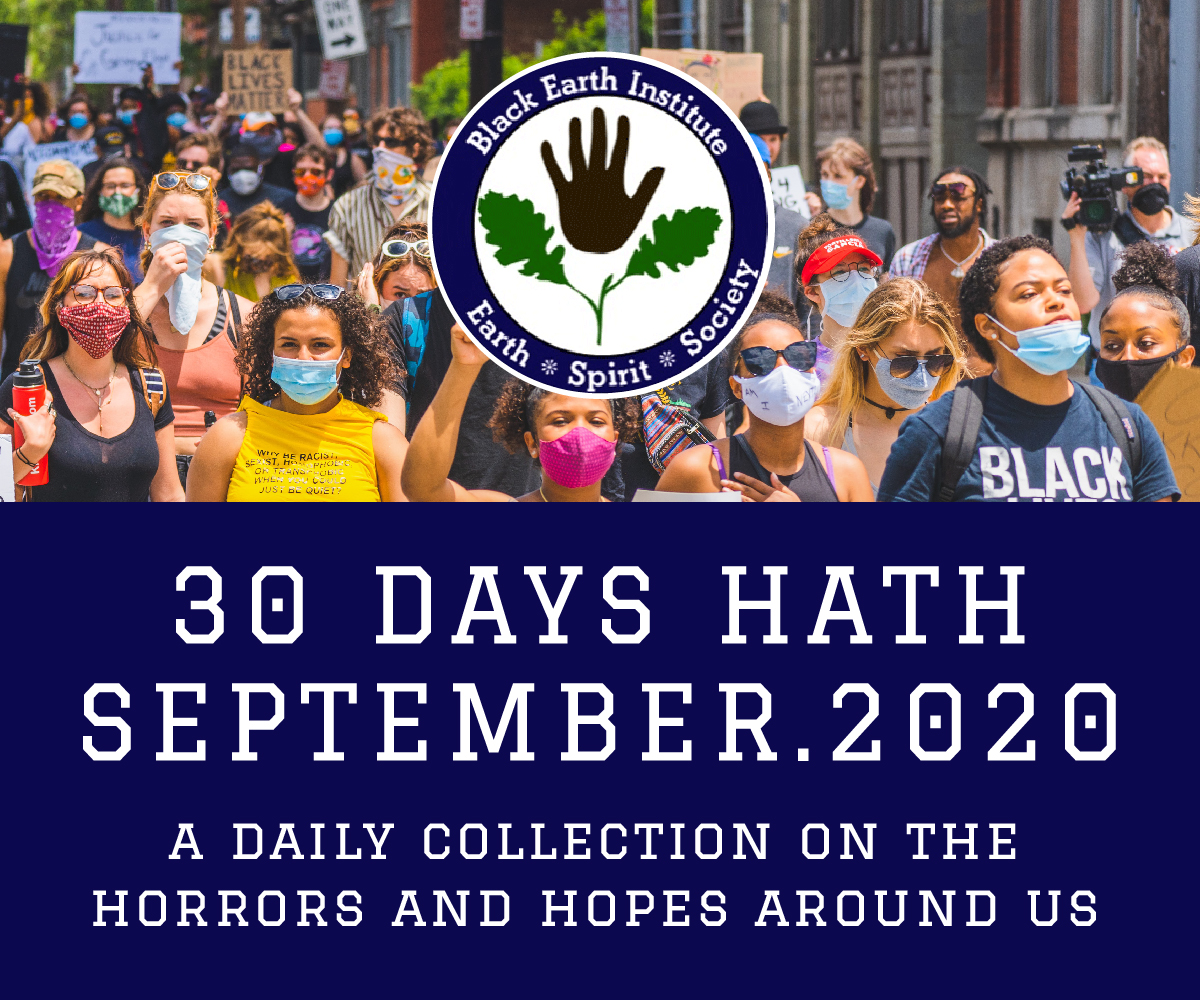 By Annie Finch
In the 1960s and 70s when I grew up, lots of people still mailed lovely holiday cards—poetic ones, not just annual newsletters—each winter. My parents would receive over a hundred from their colleagues and friends, and it was my job to hang all the cards up around the fireplace with tape. The family would vote on the best ones (one each in the religious, non-religious, and humorous categories), and afterwards I would save my favorites in a little shoebox.  One year, among the religious and non-religious and humorous cards, there was a very unusual card.  It was a postcard with a cartoon of a self-important white businessman with a bulging pregnant belly, under the words, "If MEN could get PREGNANT, ABORTION would be a SACRAMENT."  I had no idea what this meant, but something about the card struck me. I kept it for many years until I finally understood it.  (Now, I know that an old Irish woman cab driver said this to Gloria Steinem and Flo Kennedy as they discussed abortion in her cab one evening in Boston).
Still, I don't think I fully understood the depth of this message about spirituality and power  until I found myself, at 42, as a mother of two who had just had an abortion.
The decision had felt simple. We had waited seven years after our first child until we were finally ready— psychologically, financially, and logistically—for another one.  And then, a year after the second child was born— when I was old enough that my age already caused concern among the midwives— I accidentally got pregnant again.  The decision felt clear, but still I talked everything through with my husband over and over, just in case, and went to counseling too.  By the time I had the abortion, I was absolutely certain this was the right decision for our family.
The process went smoothly and painlessly, amid soft lighting in a caring environment, with an experienced, gentle doctor and a compassionate staff who checked in one more time to make sure I was comfortable with my decision. It would be hard to imagine a better abortion clinic experience. Yet, the next day, I entered a fierce depression. For months I woke in a cloud of despair and rage.  Sometimes it was directed against myself. What was wrong with me? Why couldn't I get over it?  Sometimes it was turned against my husband.  How could he—and the kids— just go on as if life were normal, as if the whole thing were no big deal?
My anger and misery lasted until one Saturday morning when I woke up and realized the problem was not the abortion itself; it was how I had handled the aftermath.  I had made the choice of an abortion for everyone in the family's sake, yet now I was carrying it alone, it as if it had been my individual decision only.  Instead, I realized, this momentous event needed to be acknowledged within the whole community that it affected.  We needed a family ritual.
I searched online and in my library for an abortion ritual but found nothing; we would have to make our own. When I asked my husband to help, he was wonderful, making useful suggestions about the ritual and helping gather the items together.  The children already knew about the abortion, as much as their ages permitted, so it was simple to tell them that we were going to have a ritual to say goodbye to the baby and invite them to draw pictures or write goodbye letters.
That same afternoon, we drove to a park and found a spot in the woods where we built an altar of stones.  A graceful young deer appeared at the edge of our circle as we began and watched the entire ceremony.  Afterwards, we all held hands and quietly left the woods.
The next morning, I woke with a light heart, and I have felt only peace about the abortion ever since. Something else did happen, though: a little over four years after the ritual, during savasana after a yoga class at a lovely house in the woods, I distinctly felt the soul of the baby leave my womb and move out the windows into the trees. I said a loving goodbye to it, and since then I have felt it, not inside me anymore, but out in the universe as a beautiful spirit blessing me and smiling. Years later, I came across a yogic teaching that said it takes the soul of a baby five years to leave the mother after an abortion. . .
I write this for the Black Earth Institute two days after the death of Ruth Bader Ginsburg, when we who understand the importance of reproductive freedom for full human dignity and equality need to fight for abortion rights with renewed focus and conviction.  Each of us needs to find our internal peace about this crucial aspect of women's self-determination before we can fight effectively. That's why I am sharing my abortion ritual on this blog. Here it is, for those who may need it. You will find other rituals (along with moving, subtle great literature about abortion by major writers suitable for private meditation or sharing in discussion groups) in my new anthology Choice Words: Writers on Abortion from Haymarket Books https://www.haymarketbooks.org/books/1459-choice-words
With blessings on all your choices,
Annie Finch
---
AFTER-ABORTION RITUAL FOR RECOVERY AND HEALING
This ritual can be done alone or with any or all members of the family or community affected by the abortion. 
PREPARATION
Prepare for the ritual ahead of time by taking quiet time to write a letter to the baby.  Young children, or those who prefer not to write, may draw a picture for the baby, or create a piece of music or a dance.   Bring along some grain such as millet, rice, oats, or flour.  Also think about how you will give the four elements to the baby, and which chant or song you would like to sing.
THE RITUAL
Build a small circular altar of sticks piled as high as you like.   Put anything you like on top:  a shell, grass, special objects.
Arrange yourselves around the altar.  If a family does the ritual together, the parents might want to stand in the north and south.
Create a sacred space around the altar.  This can be done by calling in the directions to cast a circle, or in any way you like.  To call in the directions simply, face each compass direction and ask "spirits of the east (south, west, north), please be with us."
Call in any ancestors or spiritual guides or presences whose company or support you would like.
Say hello to the spirit of the baby.  Each person should use a name that feels right to them; the names can be all the same or different.
Convey your messages to the baby aloud.  Read letters, talk about pictures, and perform any music or dance messages.
Add the four elements to the altar:  Earth (perhaps a special rock or stone), air (your letters or pictures, or a feather), water (a little can be poured on the altar or left in a receptacle) and fire (a crystal is good for this).
Choose a simple song, such as "The earth, the air, the fire, the water, return, return, return, return." (This is a common chant and the tune is available online at youtube and elsewhere).  If you are in a group, sing it together standing still, then in a round (perhaps with female/male parts or however you want to break it up), then together again while holding hands and circling the altar (circle counterclockwise for releasing).
Scatter grain around the area to symbolize the life-force (or goddess or god) who gave the baby life, gave each of us to our parents, and is the source of life.  You can sing another song together while doing this (a child in our family chose "Happy Birthday.")
Tell the baby goodbye, thank you, and that it will always be a part of your family.
Open (disband) the circle by reversing whatever you did to cast it.  Say thank you and goodbye to any ancestors or spirits you invoked.
Be sure to allow some quiet time together afterwards to absorb the experience.
---
Poet, author, and performer Annie Finch is the author most recently of The Poetry Witch Little Book of Spells (Wesleyan University Press) and Choice Words: Writers on Abortion (Haymarket). Her other works include six volumes of poetry, a poetry CD, poetry anthologies, criticism, an award-winning verse play, and the popular poetry-writing guide A Poet's Craft. Annie teaches classes in poetry, women's spirituality, and Reading & Writing Abortion at her online community, Poets & Seekers (www.poetsandseekers.org)  Follow Annie on Twitter or Instagram @thepoetrywitch and sign up for #AnnieSpells Newsletter at anniefinch.com.