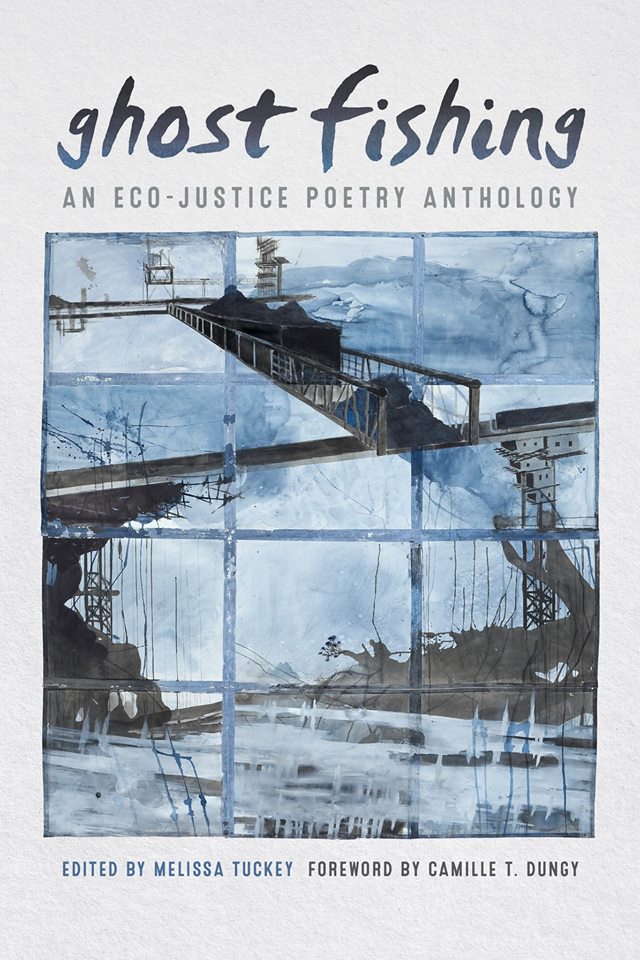 Edited by BEI Fellow Melissa Tuckey, Ghost Fishing: An Eco-Justice Poetry Anthology is a gathering of poetry at the intersection of culture, social justice, and the environment. This ground-breaking book of poems brings social justice to the forefront of eco-poetry and offers a rich terrain of culturally diverse perspectives.
Ghost Fishing is the first anthology to focus solely on poetry with an eco-justice bent. A culturally diverse collection entering a field where nature poetry anthologies have historically lacked diversity, this book presents a rich terrain of contemporary environmental poetry with roots in many traditions.
Eco-justice poetry is poetry born of deep cultural attachment to the land and poetry born of crisis. Aligned with environmental justice activism and thought, eco-justice poetry defines environment as "the place we work, live, play, and worship." This is a shift from romantic notions of nature as a pristine wilderness outside ourselves toward recognition of the environment as home: a source of life, health, and livelihood.
Ghost Fishing is arranged by topic at key intersections between social justice and the environment such as exile, migration, and dispossession; war; food production; human relations to the animal world; natural resources and extraction; environmental disaster; and cultural resilience and resistance. This anthology seeks to expand our consciousness about the interrelated nature of our experiences and act as a starting point for conversation about the current state of our environment.
Contributors include: Homero Aridjis, Brenda Cárdenas, Natalie Diaz, Camille T. Dungy, Martín Espada, Ross Gay, Joy Harjo, Brenda Hillman, Linda Hogan, Philip Metres, Naomi Shihab Nye, Tolu Ogunlesi, Patrick Rosal, Tim Seibles, Danez Smith, Arthur Sze, Wang Ping, Eleanor Wilner, and Javier Zamora.