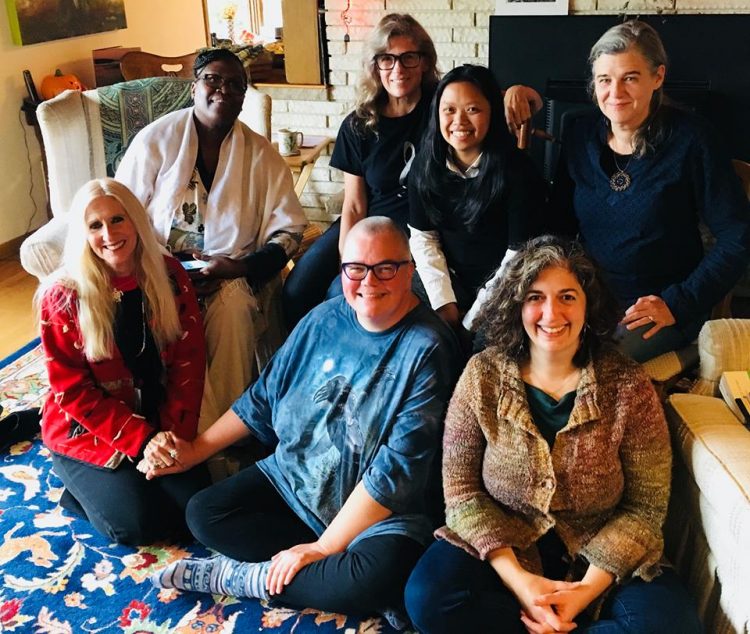 Every year, the Black Earth Institute invites current and emeritus fellows, and scholars to travel from all across the country to come here at Brigit Rest for a 3 day intensive. The 2018 Retreat was one of connection, inspiration, and testy Wisconsin weather. This was the first retreat for our new cohort of fellows and our newest scholar adviser, D.J. Lee. The 2018-2021 Fellows include: Alexis Lathem, Amanda Reavey, Austin Smith, Claudia Savage, Jacqueline Johnson, Pam Uschuk, and Petra Kuppers.
The first day of the retreat, we encouraged all of our new fellows to get to know Brigit Rest, more about the Black Earth Institute, and each other. Each new fellow had sent in 5 photos of their home and we shared these on a large screen  There was an immediate connection and friendship born between everyone and a true sense of family that was contagious. The Black Earth Institute not only wants to support our all of our fellows and scholars but create a community that allows unique individuals who are all dedicated to re-forging the links between art and spirit, earth and society.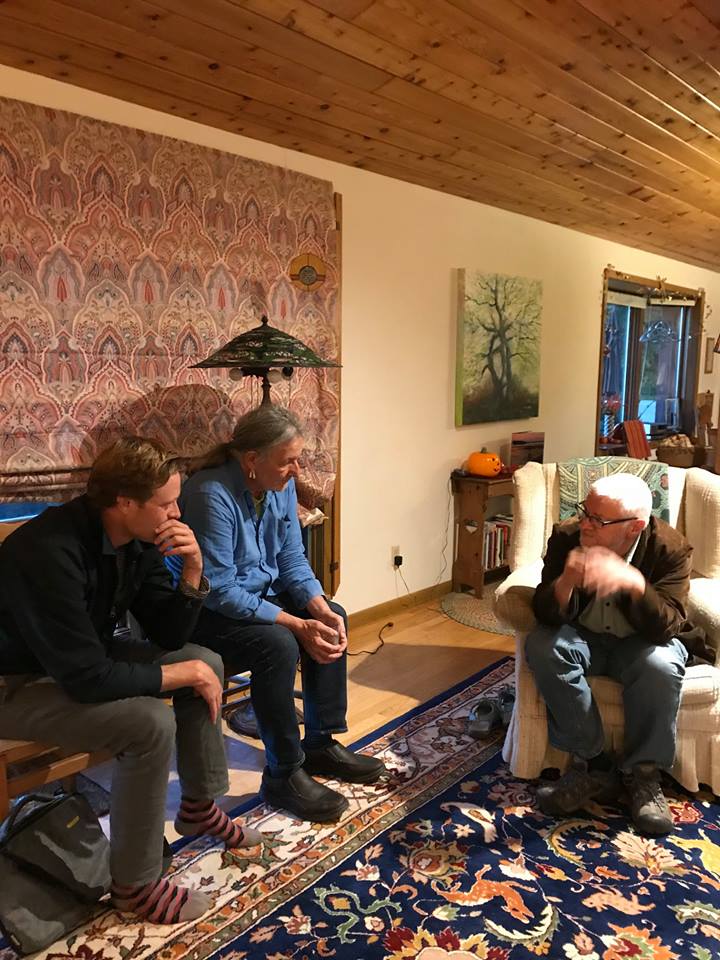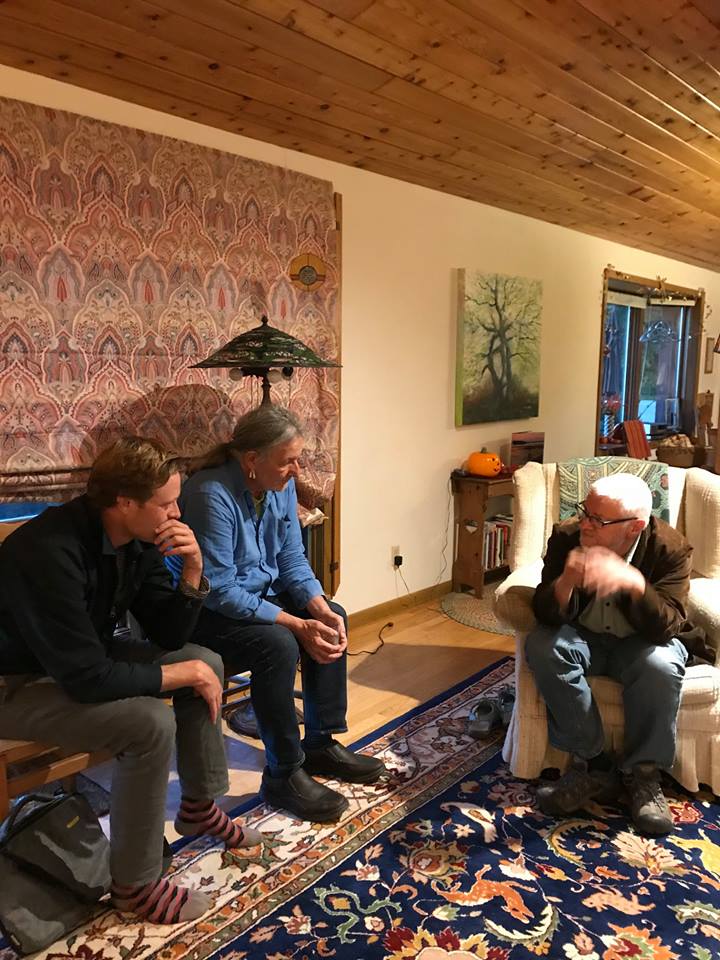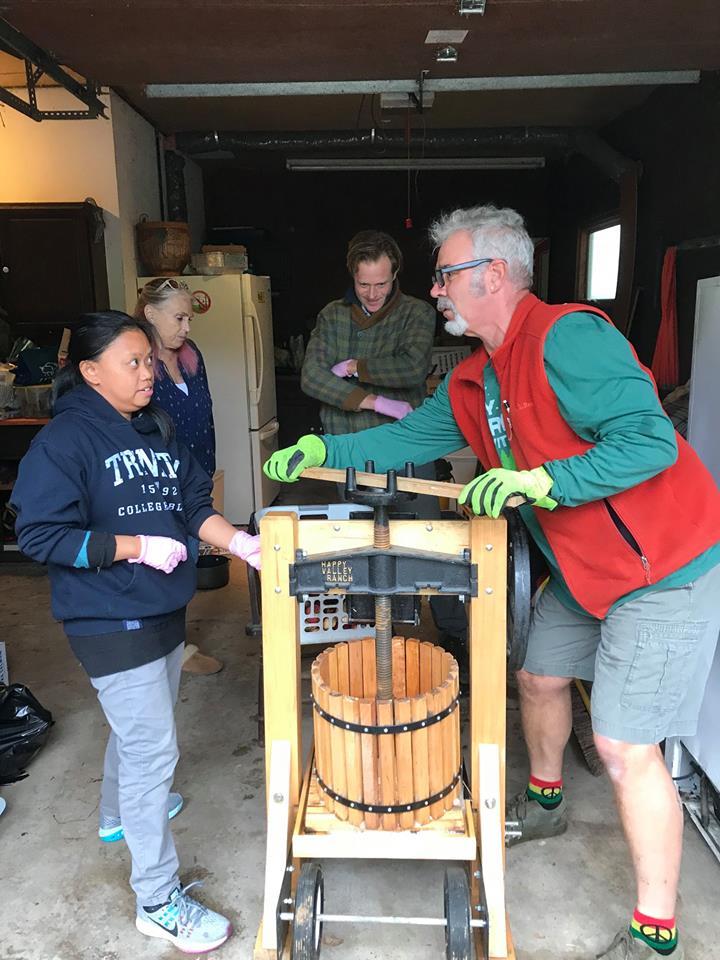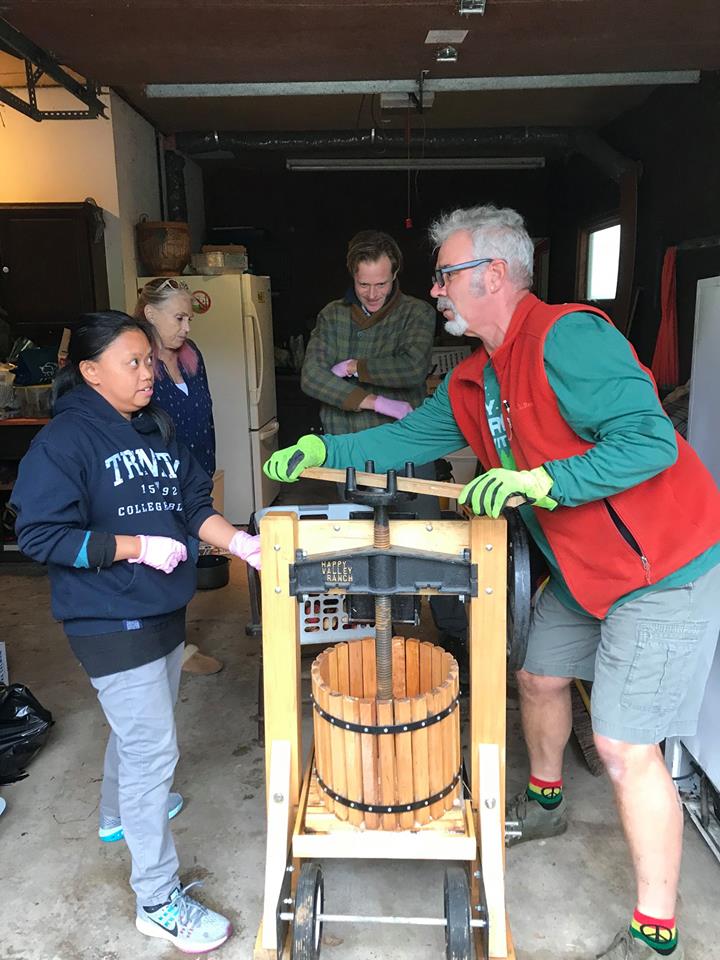 On Friday, there were presentations from Mary Jo Neitz, Liam Heneghan, and a discussion about the About Place Journal,  of which latest issue was released this month. Mary Jo Neitz presented From Local to National, focusing on grassroots and making a change. Her presentation focused on current events and the continuing changes in the environment in the United States. Liam Heneghan, native to Ireland, presented on the Role of Intellectuals in Ireland Relating to Ordinary People. The reading for Liam's presentation was focused on a few of the works of J. M. Synge including Riders to the Sea, The Playboy of the Western World, and In Wicklow. The evening ended with a wonderful dinner and social hour. Also attending were emeritus fellow Richard Cambridge, Ann Fisher-Wirth and scholar Arieahn Matamonasa.
Saturday was the busiest day for attendees with presentations in the morning, a field trip in the afternoon, and a reading and performance event that evening. The morning started off with D.J. Lee, BEI's newest resident scholar adviser, who gave a presentation on The Range of Political Art. This followed with a discussion of what political art means for everyone and BEI. Lauren Camp also discussed the latest Issue of About Place Journal, Roots + Resistance, which she was the co-editor of. Everyone then proceeded to take the journey from Black Earth to Madison to visit the beautiful Arboretum.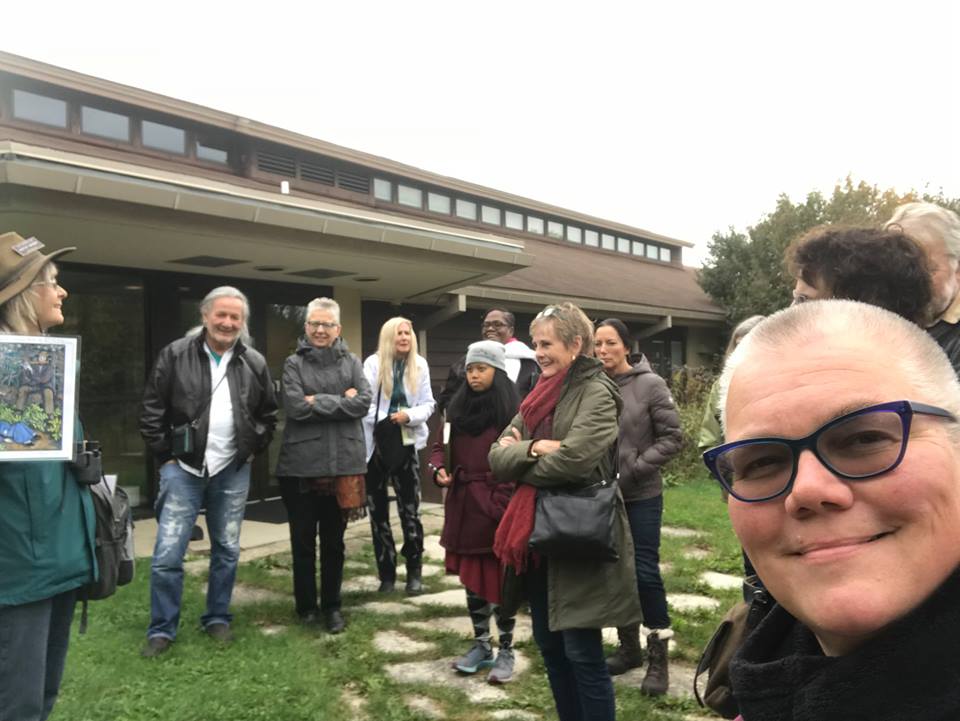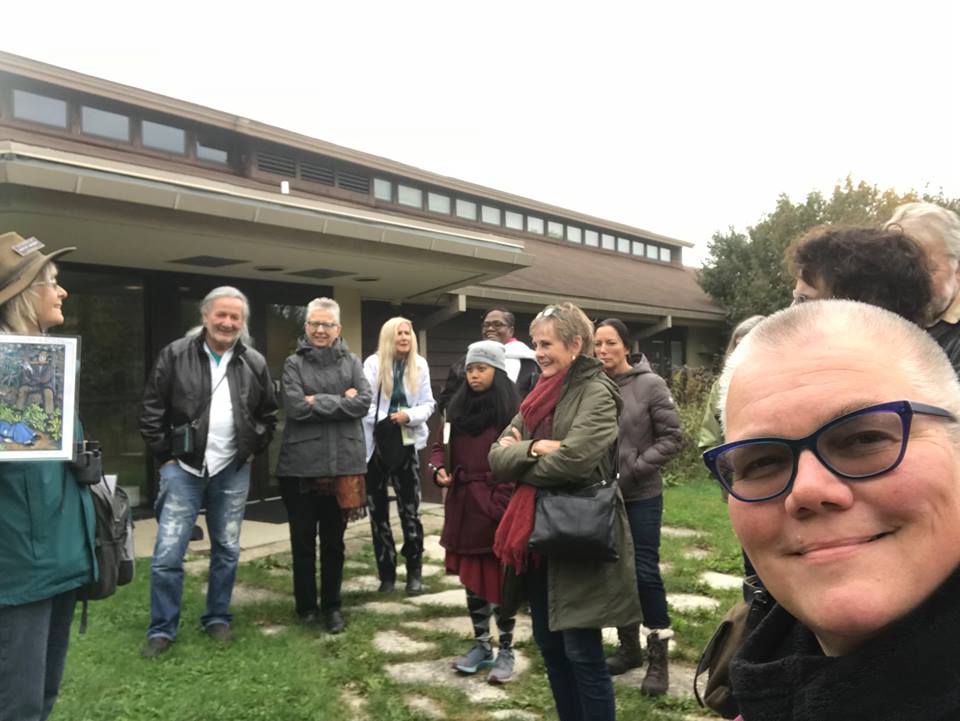 A guided tour was given about the history of the Arboretum which is a widely recognized as the site of historic research in ecological restoration, the Arboretum includes the oldest and most varied collection of restored ecological communities in the world. Finally, the night was concluded with a reading and performance event. The new cohort of fellows and all of the other retreat attendees performed or read selections of their work. A public audience was allowed to attend. We would like to extend a special thank you to Robin Chapman for providing a performance space for the event.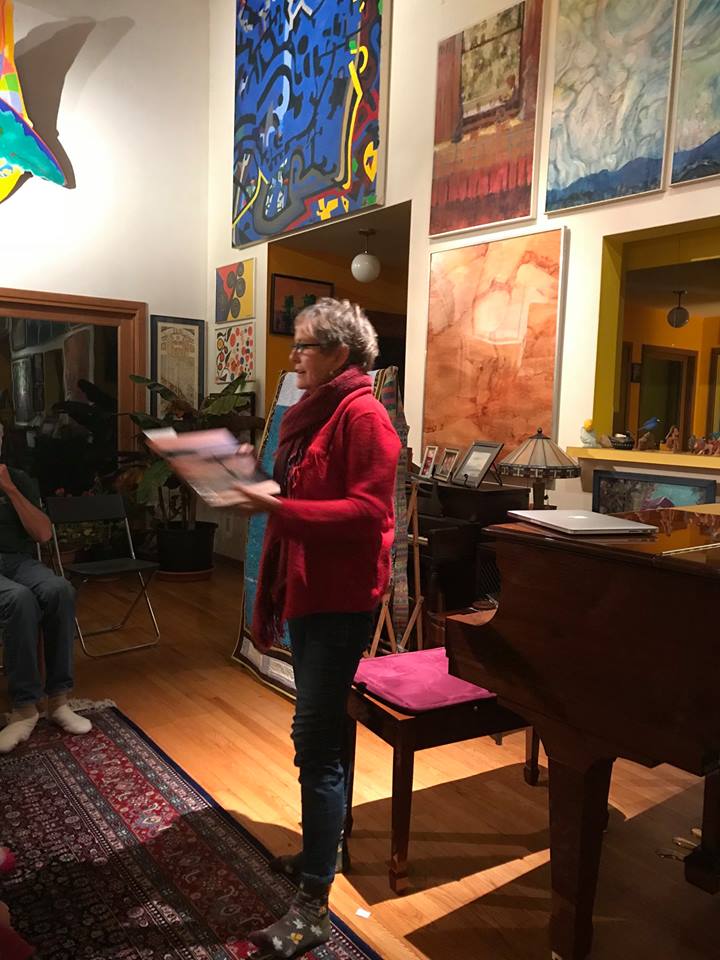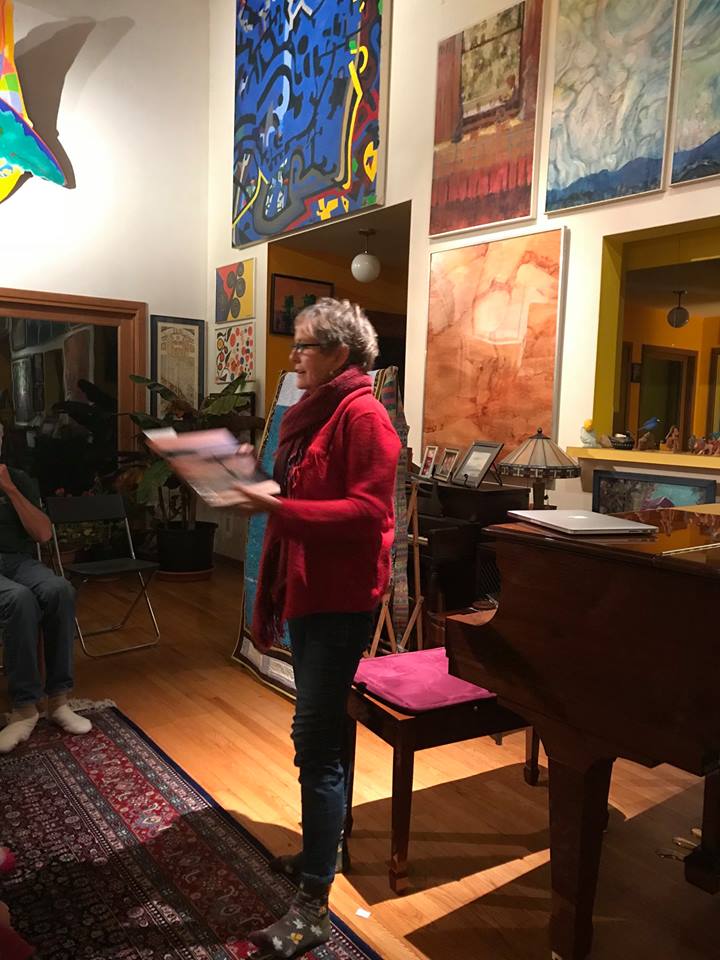 Everyone enjoyed walking the grounds of Brigit Rest and taking in the vast Wisconsin landscape. This ability to interact with the land of Black Earth inspired all. The retreat allowed for all of our new fellows to meet and provided an opportunity to reconnect to the earth.
"During a time of increasing fear, the Black Earth Institute weekend was a true haven. A place I could argue, contemplate and be loved in complete safety. The past few years have felt more and more suffocating in our nation, and the world, and BEI offered the antidote–the wide countryside, nourishing meals from Charlene, and the kind of conversations that can only happen among deeply thoughtful, kind people. I learned so much from each of my cohorts, Michael, and the scholars he invited to his home. Mostly, I learned that people are continuing to make challenging work, that they are brave, and that I have a community that will support me wherever I go. Communing with artists all over the country gave me the hope that we are going to keep fighting, that our voices, even when soft, are amazingly strong. We are not yet lost."– Claudia Savage, BEI Fellow 
Sunday was a full of goodbyes as everyone made their way back to the airport to head home, knowing that they were leaving a place of love and safety back in Wisconsin.  The Black Earth Institute looks forward to their returns and we know that the longest we will have to wait is only one more year.