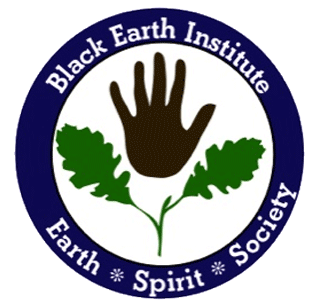 This has been a great year for the fellows and scholars of the Black Earth Institute. Their achievements across many disciplines showcase their creativity and activism and are expressions of BEI's mission of having art address the spirit, protecting the earth and social justice. We have not only produced such art, but also have been directly involved in those struggles and movements defending the earth and fighting for social justice. On behalf of our fellows, thank you for your support and we hope to continue this important work in the years to come. Read on.
Jump to:
Taylor Brorby / Richard Cambridge / Lauren Camp / Seamus Cashman / Elizabeth Cunningham / Todd Davis / Marcella Durand / Cristina Eisenberg / Ann Fisher-Wirth / Regie Gibson / Tammy Gomez / Allison Adelle Hedge Coke / Liam Heneghan / Linda Hogan / Tom Montgomery Fate / Mary Jo Neitz / Judith Roche / Metta Sáma / Patricia Spears Jones / Mary Swander / Melissa Tuckey
__________________________________________________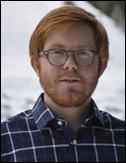 In 2016-2017 Current Fellow
Taylor Brorby
published his first poetry collection,
Crude
, as well as a longform essay,
Coming Alive: Action and Civil Disobedience
, which detailed his arrest over the Dakota Access Pipeline. Brorby is Reviews Editor at
Orion
. This year he was published in
Orion
and
North American Review
, and received fellowships from the Stone Barns Center for Food and Agriculture as well as the National Book Critics Circle. He edited the "Political Landscapes" issue of
About Place Journal
. Released in October, the issue set out to "reveal… new narratives that help give light in these troubled times." Brorby was also selected as the 2017-2018 Emerging Writing Fellow at Gettysburg College.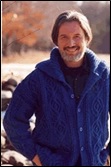 Emeritus Fellow
Richard Cambridge's
poetry, essays, and reviews have recently appeared in
Solstice
,
About Place
, the
Asheville Poetry Journal
, and other publications. He curates the Poets' Theater at Somerville's Arts at the Armory, and is the poetry editor for The Lunar Calendar. He is working on his second novel,
1970
, an alternate history of that year in which a band of activists led by Black Panthers spark revolution in the U.S.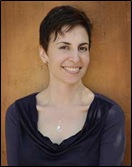 Current Fellow
Lauren Camp
traveled with her third book,
One Hundred Hungers
(Tupelo Press), to cities across the U.S. this year. She shared poems of her heritage and the migration of her father – an Iraqi Jew – with university students, radio listeners, and organizations. The book was awarded Honorable Mention for the 2017 Arab American Book Award. She has continued teaching creative self-expression to elders in northern New Mexico where she lives, as well as working with youth through the Poetry Out Loud recitation program and The Georgia O'Keeffe Museum's Art & Leadership for Girls and Boys summer programs. This year, Lauren's poems dealing with issues of immigration, politics and the environment have been accepted for a number of fine journals—including
Asymptote, World Literature Today, Split This Rock, Perigee, Poets Reading the News
and
Love's Executive Order
.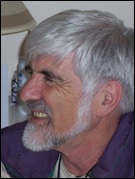 International Fellow
Seamus Cashman
took a "poetry saturated" trip to Likonde, Tanzania to mark the 50
th
anniversary of his time spent teaching there. He participated in readings and workshops while writing about his Likonde experiences then and now. Back in Ireland, as a member of a collaborative poetry group, he helped produce a pamphlet entitled
Probe & Other Poems
. Readings of these poems have been well received. Cashman facilitated several school workshops in poetry and creative writing through Poetry Ireland. He also partnered with a teacher through the innovative Arts in Education Teacher/Artist Partnership. The two developed an eight-week student poetry workshop as well as a training course for poet/teacher pairs.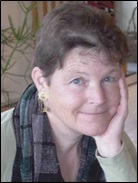 In 2017 Emeritus Fellow
Elizabeth Cunningham
released the 25th anniversary edition of her ground-breaking feminist novel
The Return of the Goddess: A Divine Comedy.
A limited edition of her graphic novel
The Book of Madge
will be released in December 2017. This novel, created to protest the first Gulf War, will include the sequel,
Madge Returns
. What else could Madge do after November 8, 2016? The outspoken heroine of the graphic novel gave rise to Cunningham's acclaimed series of historical novels,
The Maeve Chronicles
.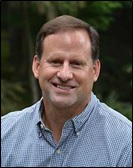 Current Fellow
Todd Davis
was a fellow in the Institute for the Arts & Humanities at Penn State University during the 2017 spring semester. Here he worked on his next book of poems, Native Species, to be published by Michigan State University press in January 2019. He published individual poems this past year in such journals and magazines as
Orion, Appalachia, Notre Dame Review, Atlanta Review, Poetry East,
and
Terrain
. His essay, "Empty Redd," concerning native brook trout, was published in
Gray's Sporting Journal
, and his prose poem, "What My Neighbor Tells Me Isn't Global Warming," was included in the textbook, Environmental and Nature Writing: A Writer's Guide and Anthology. Davis offered poetry readings and lectures at the Chautauqua Institute, Seton Hill University, Norwich University, Carlow University, and the University of Pittsburgh at Greensburg. In addition, his work was featured during an interview on Everyday Poetry with Sandee Gertz on Radio Free Nashville.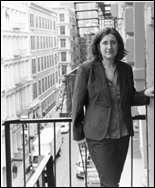 Emeritus Fellow
Marcella Durand
published a new chapbook,
The Rays of the Shadow
, a selection from a longer collection of interlinked poems. In December 2016, Joca Seria published a bilingual edition of Durand's work,
The Garden of M. (Le Jardin de M.)
, with translations by Olivier Brossard. To celebrate and promote this book, she was invited on a book tour in France co-sponsored by Double Change and the Poetry Foundation. Poems read in Nantes were subsequently published in
Gare Maritime 2017.
Durand was also honored to participate in several projects related to John Ashbery, both for his 90th birthday in July, and to remember him after his passing in September, including 90 Lines for John Ashbery's 90th Birthday on Lithub; a group reading of
Flow Chart
on Penn Sound; a poem in
The Brooklyn Rail
; and tributes at The Library of America, The Poetry Foundation and the Poetry Project Newsletter (forthcoming in December). She is continuing as Visiting Fellow for
Feminist Avant-garde Poetics
at the New School and just received a grant to begin assembling an anthology based on this class, provisionally titled,
Other Influences.
This anthology will feature leading feminist writers identifying their own influences, establishing an alternative lineage for women and women-identified authors.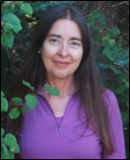 Scholar-advisor
Cristina Eisenberg
continued work on her climate change book for Island Press,
Taking the Heat: Wildlife, Food Webs, and Extinction in a Warming World,
and began work on her forthcoming book for Oregon State University Press:
Bison Homecoming: Repatriating an Icon, Rewilding the American West.
She had 5 peer-reviewed scientific journal articles published in 2017, and two essays published in literary journals. She had accepted for publication an invited book foreword (
In
Paul. A. Colinvaux,
Why Big Fierce Animals are Rare: An Ecologist's Perspective,
Princeton University Press) and book chapter ("Conserving Biological Diversity,
in
J. F. Franklin, K. N. Johnson, and D. Johnson, eds,
Ecological Forest Management
, Waveland Press). As the principal investigator, she secured funding for and initiated a new rewilding research project in the Scottish Highlands that involves reintroduction of wolves and brown bears. Her long-term Alberta, Canada wolves and fire study, now in its twelfth year, has expanded to include bison and tribal lands, working in close partnership with the Blackfoot First Nation. She was appointed to the Board of Trustees of Prescott College, where she obtained her master's degree.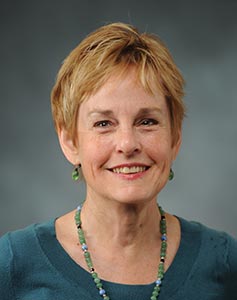 Current Fellow
Ann Fisher-Wirth
was on sabbatical during the spring of 2017. In April she was Anne Spencer Poet in Residence at Randolph College, Virginia, where she taught a master class on documentary poetry, combining workshop and literature, and emphasizing issues of environmental and social justice. "South", the issue of
About Place Journal
that Fisher-Wirth edited, was released on May 1. One special feature of the issue is the Parchman Portfolio, which contains poems and prose written in the fall of 2016 by Fisher-Wirth's students at the Mississippi State Penitentiary. The other big news is that Fisher-Wirth's new book,
Mississippi
, will be published in February 2018; this is a poetry/photography collaboration with Maude Schuyler Clay.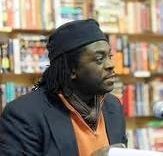 Emeritus Fellow
Regie Gibson
was selected as a 2017 Brother Thomas Fellow for his outstanding contributions to the artistic fabric of Boston. As Writer-in-Residence at the Museum of African American History in Boston, Gibson created texts about the history of the museum. A film of him performing one of these texts is slated to become the official museum introduction film. He was also selected to help plan an exhibit at James Madison's Montpelier home examining the legacy of slavery. Gibson is the "Poet-in Residence" for Mass Poetry and the lead instructor for their "Poets in the Schools" program sponsored by Lesley University. In this capacity he trains MFA students to work as poets in Massachusetts public schools. He also teaches a course at Clark University called "Voicing the Verse", about exploring the connections between literature and performance.  Finally, in 2017 Gibson was invited by Oprah Winfrey to perform one of his poems for an event at her West Hollywood Home.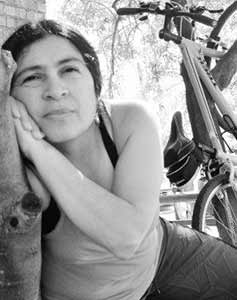 In 2017, Current Fellow
Tammy Gomez
focused her art and social activism on environmental justice, racism, and human trafficking and in support of health and well-being especially of people of color and children. With that she directed many social justice public events and implemented several initiatives, including "Draw Melania's Dress"; "For Better, Not for Worse," and 100 Thousand Poets for Change-Fort Worth. She published new poetry, microfictions and essays in anthologies and journals including:
Basta! 100+ Latinas Against Gender Violence
;
Microaggressions
; and
Bikequity: Money, Class, & Bicycling
. "You're My Home" received a staged reading at The Future is Female, a national festival and her poem "I blow the circuit" was presented in #ThisCityisaPoem in San Antonio. Bicycling was the theme of her poetry workshop for Sunset Art Studio and The Meet Shop in Dallas. In Fort Worth, she taught a theater writing workshop for Casa Mañana Play Makers Program. Tammy completed certification training from the U.S. Department of Justice on "Protecting Our Daughters and Sons: a Community Workshop to Combat Trafficking and Exploitation". At Salem College Center for Women Writers in North Carolina, Tammy participated on a panel entitled "Reproductive Justice and Environmental Racism".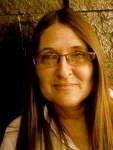 Emeritus Fellow
Allison Adelle Hedge Coke
was appointed as a Distinguished Professor of Creative Writing at the University of California in the 2016-2017 academic year. In 2017 she published poems, essays, short fiction, and
Burn,
her seventh authored book. With invitations from Romania, Colombia, and Montenegro, she continued international readings and organized a continuing United Nations panel. Her work is being translated into French, Spanish, and Montenegrin. Hedge Coke edited a folio in tribute to US Poet Laureate Juan Felipe Herrera for Green Mountains Review. She was selected as an inaugural Tulsa Arts Fellow and joined the boards of Zoeglossia (a new literary organization that is seeking to pioneer a new, inclusive space for poets with disabilities) and Penny Candy Books (
a small press publishing children's books that honor diversity)
. She judged the Patricia Dobler Prize and continues to review for Kenyon Review and as a contributing editor for
Black Renaissance Noire
. Hedge Coke was honored with a Lifetime Achievement Award at the 25th Anniversary Returning the Gift Festival.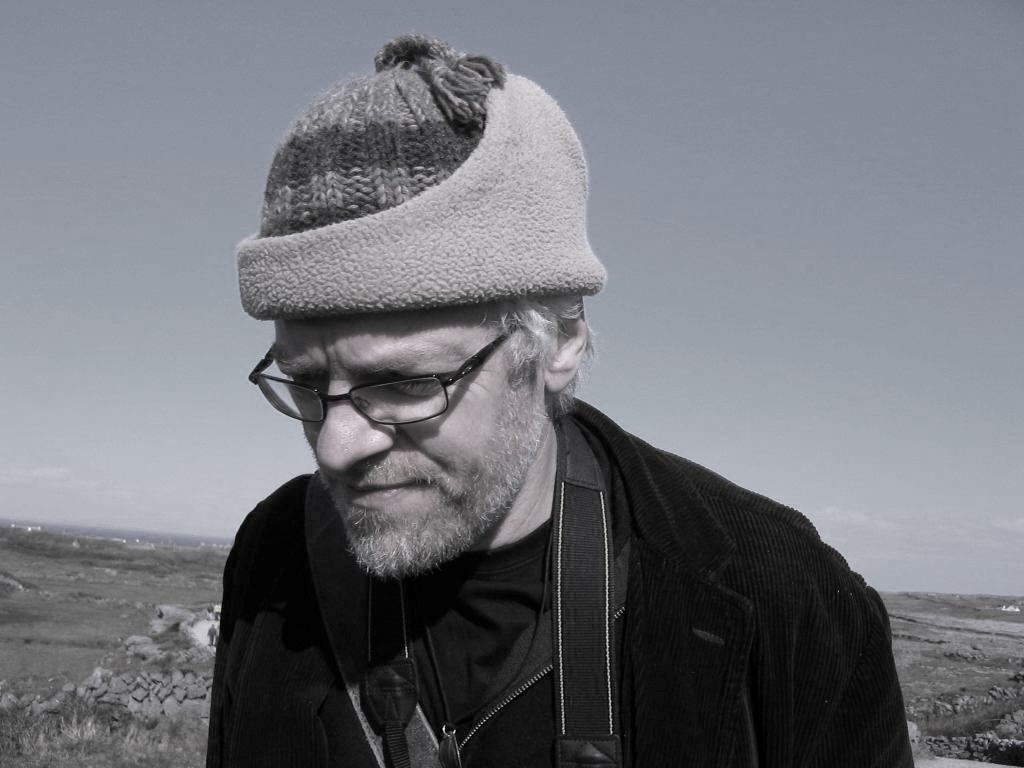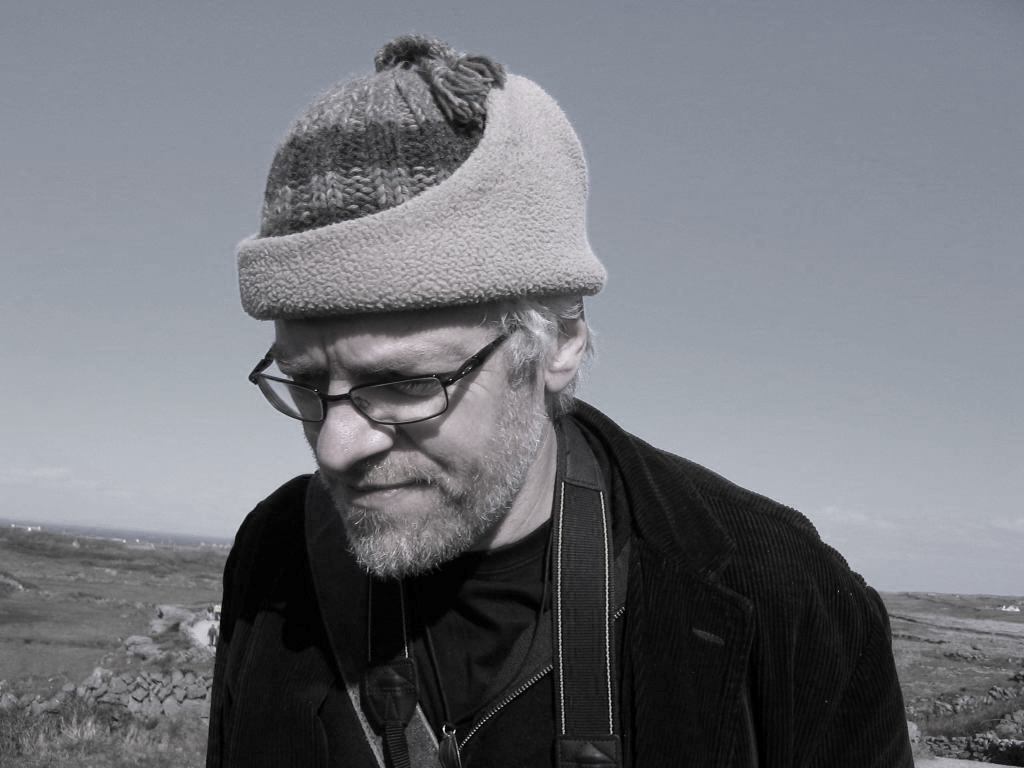 Scholar-advisor
Liam Heneghan
continued to serve as professor and chair of Environmental Science and Studies at DePaul University. He is on the editorial board of
Biological Invasions
, and
Restoration Ecology
. He completed a book titled
Beasts at Bedtime: Revealing the Environmental Wisdom in Children's Literature
that will be published by Chicago University Press in early 2018. Over the past year he has published essays and reviews with
Aeon
,
The Bulletin of the Atomic Scientists
, and
Ecology
. He is currently working on a book on the future of Ecological Restoration as a biodiversity conservation strategy and a novel set in early Medieval Ireland. He tries not to leave the house except for brisk walks.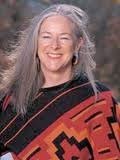 In 2017, emeritus fellow
Linda Hogan
finished a book of poetry (
A History of Happiness
) and a novel (
The Mercy Liars)
. Her work was published in
Poetry, Ecotone,
and
Cimarron Review
, as well as the
Thinking Continental
anthology and an
Anthology of US Writers on the Middle East
.
Yes! Magazine
published her poem about Standing Rock, titled "Singing for Water". Hogan also contributed a chapter to a book,
Humanities for the Environment
(edited by Joni Adamson). She participated in readings and talks in the United States and France, and gave the December 2017 commencement address at UCCS in Colorado Springs.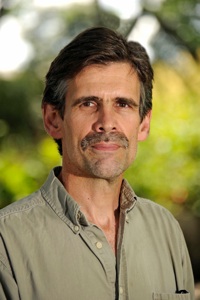 Emeritus Fellow
Tom Montgomery Fate
is on sabbatical for 2017-18 to work on a book. He was writer-in-residence at the Andrews Experimental Forest in Oregon in October and will be scholar-in-residence at St. John's University in Collegeville, MN for the spring term. The title chapter of the book "Fishing for My Father" is forthcoming in
Fourth Genre: Explorations in Nonfiction
(Michigan State UP). Tom's recent feature reviews for the
Chicago Tribune
include
Tears We Cannot
Stop by Michael Dyson,
Thoreau: A Life
by Laura Dassow Walls,
Rants from the Hill
by Michael Branch, and
iGen: Why Today's Super-Connected Kids Are Growing Up Less Rebellious, More Tolerant, Less Happy
by Jean Twenge.

Scholar-advisor
Mary Jo Neitz
is Professor Emerita of Women's and Gender Studies at the University of Missouri, Columbia. She is interested in feminist theories and methodologies, and issues in contemporary religion. In the last year she has presented her work at the Midwest Sociological Society, The International Society for the Sociology of Religion, The American Sociological Society, The Association for the Sociology of Religion, and The Society for the Scientific Study of Religion. She has been a part of an international project on Religion and Diversity located at the University of Ottawa, and she presented at the project's final assembly in Ottawa, Ontario this fall. She is currently working on an ethnographic study of women's activities in small town congregations called
Gender and Lived Religion: How Women Make Church Work.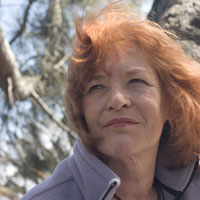 Emeritus Fellow
Judith Roche
has been working on some new poems and essays since her last book and is grateful the poems and writings are still coming. She teaches a class and work-shop at Hugo House and is active in the Grandmothers Against Gun Violence organization in Seattle.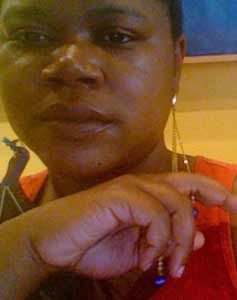 In FY 2016, Current Fellow
Metta Sáma
attended the Weymouth Residency to work on her book-in-progress,
the year we turned dragon
, a book of poems, fables, and mythologies that look at utopia-building and destruction of identities and histories. Sáma planned, organized and hosted a semester-long panel discussion and workshop series called The Environment, which offered a variety of perspectives on the Environment. The series began with a discussion of identity politics in college classrooms, followed by a writing workshop on plant communication/healing. Next was a panel discussion on domestic violence, followed by a dance workshop that taught participants how to use dance to move trauma out of the body. The final event was a panel discussion on Reproductive Justice and Environmental Racism and was followed by a visual arts workshop on making sculptures with detritus.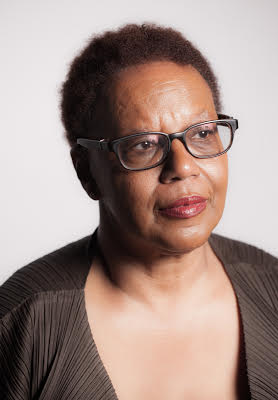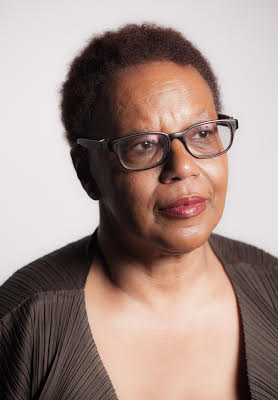 This has been an extraordinary year for Senior Fellow
Patricia Spears Jones
. First, she was awarded the $50,000 Jackson Poetry Prize from Poets & Writers. This followed the offer of a one-month Residency from the Robert Rauschenberg Foundation, which will take place in January 2018.
A Lucent Fire: New and Selected Poems
was a finalist for the Patterson Poetry Prize. Spears Jones led workshops at The Fine Arts Work Center in Provincetown and at Gemini Ink in San Antonio. She also judged the annual Barrow Street Poetry Prize. Poems were published in
BAX: Best American Experimental Writing, 2016
and
The Golden Shovel Anthology
. Also, poems were translated into French for www.recoursaupoeme.fr .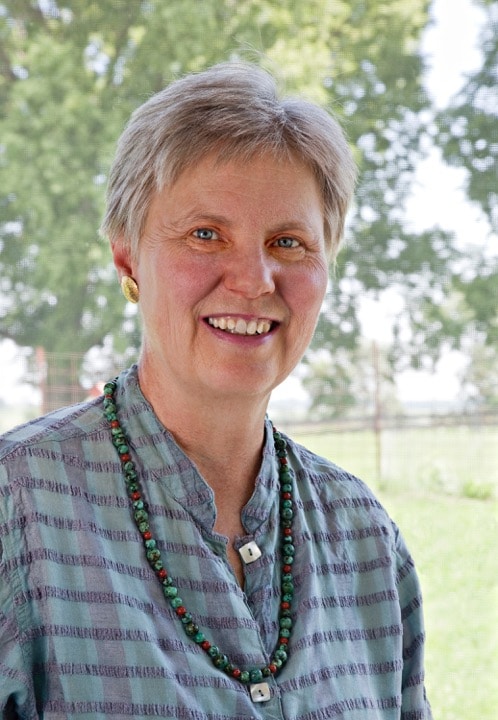 Emeritus Fellow
Mary Swander
toured her plays
Map of my Kingdom
and
Vang
throughout the United States. She gave readings and lectured in the U.S. and Ireland on food insecurity and grassroots answers to the current political system. Swander published an essay about food insecurity in
About Place
called "Hunger Among the Amber Waves of Grain". This piece was then picked up and republished by Vox Populi, where it has had 10,000 page views. A Chicago filmmaker, Daniel Kolen, then picked up on the essay and is now in the process of exploring the possibilities of making a documentary based on the essay. Swander also published an essay called "What You Take from the Sea" in
Thinking Continental: Writing the Planet One Place at a Time
. Swander taught a course in nature writing during the summer on Inishbofin Island, Ireland. As executive director of AgArts, a non-profit designed to imagine and promote healthy food systems, she worked with farmers, artists, and local community foundations to establish Farm-to-Artist residencies.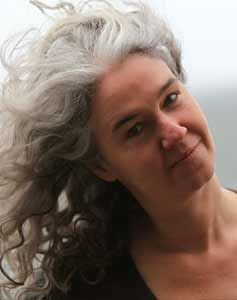 Current Fellow
Melissa Tuckey
completed final edits of
Ghost Fishing: An Eco-Justice Poetry
Anthology
, forthcoming with University of Georgia Press, March 2018. She participated in "Culture Change: What Artists Bring to the Climate Change Movement" with visual artists and Grammy-winning musicians at NYU's Climate Action Conference. She organized and participated in multiple poetry events in Washington, DC and Baltimore in connection with the People's Climate March and in collaboration with Split This Rock. These included a "Who Owns the Earth Reading" in Baltimore at Pratt Library, a poetry installation at Penn Station in Baltimore, and an open mic at Busboys and Poets following the march. She also led a "Poetry in a Time of Climate Justice Writing Workshop" at Split This Rock. Tuckey was commissioned to write a poem in collaboration with violinist Lina Bahn and cellist Matt Haimovitz for a performance at the National Gallery of Art. The concert was held in October and Tuckey's poem "Requiem" is published at
The Quarry: A Social Justice Poetry Database
. Other poems appeared in
Truth to Power: Writer's Respond to Rhetoric of Hatred and Fear
and at
ISLE: Interdisciplinary Studies in Literature and Environment.