BEI is very excited for original fellow Deborah Wood Holton who has received national recognition from the National Endowment for the Humanities and will be participating as a summer scholar in one of their seminars and institutes at Emory University in Atlanta, GA.  Deborah took some time out of her busy schedule to do an interview with us over the phone.  You can read the interview here.
Senior Fellow Patricia Spears Jones recently received the 2013 Distinguished Alumni Award from the Black Student Association at Rhodes College.  During her time at Rhodes, she participated in many organizations, including the Black Student Association, The Sou'wester, the Publications Board, the Kinney program, and the literary magazine, Ginger, which she co-edited.  Patricia was selected for her outstanding contributions to the worlds of poetry and theater. She has published three volumes of poetry (Painkiller, Femme du Monde, and The Weather That Kills) and received grants from National Endowment for the Arts, the Foundation for Contemporary Arts, and the Goethe Institute.  Patricia has been a Black Earth Fellow since 2008.
Her acceptance speech, which addresses issues of race, affirmative action, and social change, can be viewed here: http://www.youtube.com/watch?v=iWgFcW8y4jE&t=35m11s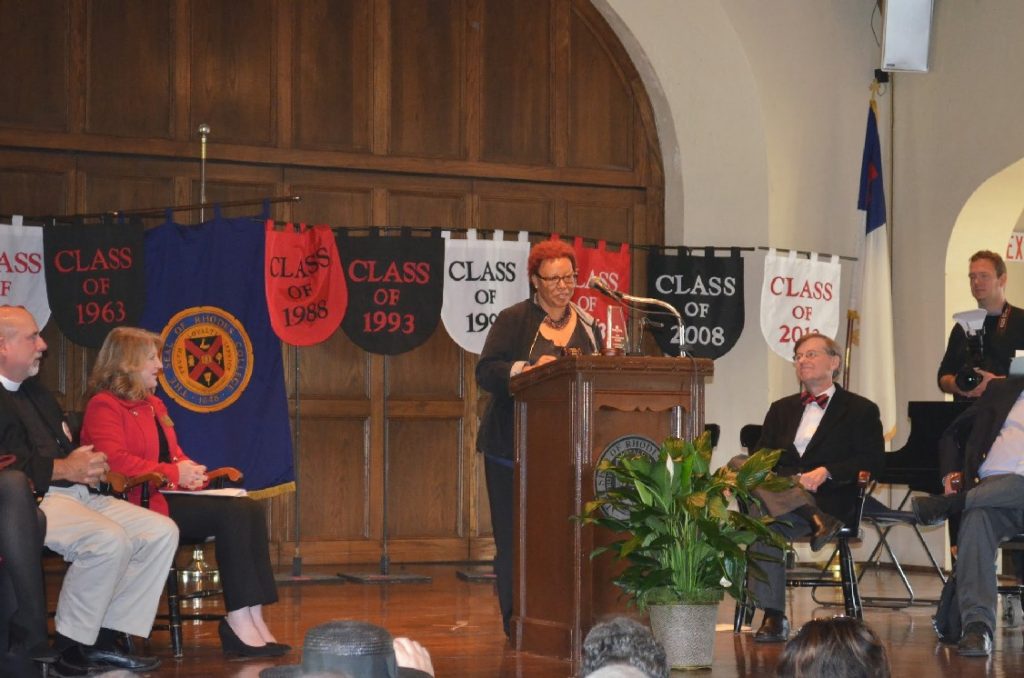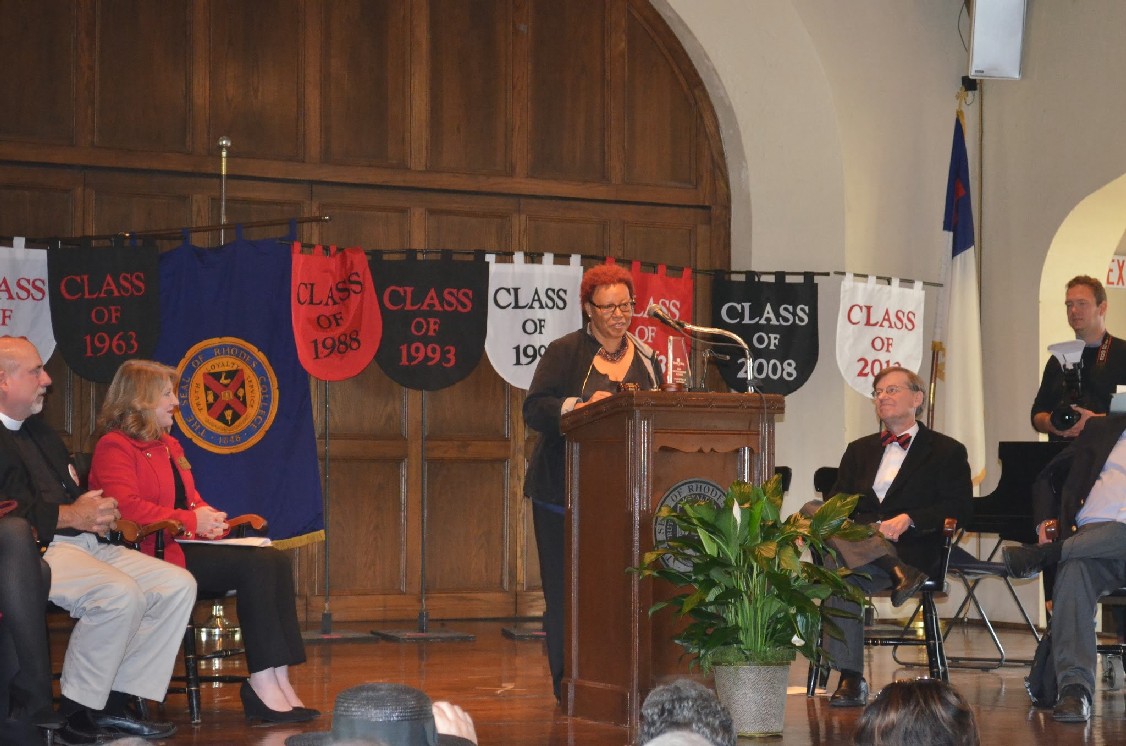 In summer/fall 2013, with funding from a Civic Engagement grant administered by the New School for Public Engagement, Kathleen Sweeney oversaw the expansion of Postcards, Post-Sandy, (www.postcardspostsandy.tumblr.com) a storytelling portal launched in the wake of Hurricane Sandy. Along with several graduate students, the project was presented at the AASHE  conference on sustainability and resiliency in Nashville, TN in October 2013.
BEI takes great pleasure in announcing that Patricia Monaghan's poem, Loaded, was chosen as the Poem of the Week by the Split the Rock Poetry Festival Blog.
BEI is proud to announce that Kathleen Sweeney is the recipient of the 2013 Social Media Artists Fellowship at the Virginia Center for the Creative Arts, a six-week fully funded residency sponsored by the National Endowment for the Arts. She will be in residence at VCCA April-May 2013. Congratulations Kathleen!
It is the pleasure of BEI to congratulate Patricia Spears Jones on becoming a mentor for the new "Emerge – Surface – Be" 2013 Fellowship Program for Emerging Poets at The Poetry Project at St. Mark's Church in New York. May the minds of the next generation be enriched by your wisdom.
"Education is an admirable thing, but it is well to remember from time to time that nothing that is worth knowing can be taught." – Oscar Wilde