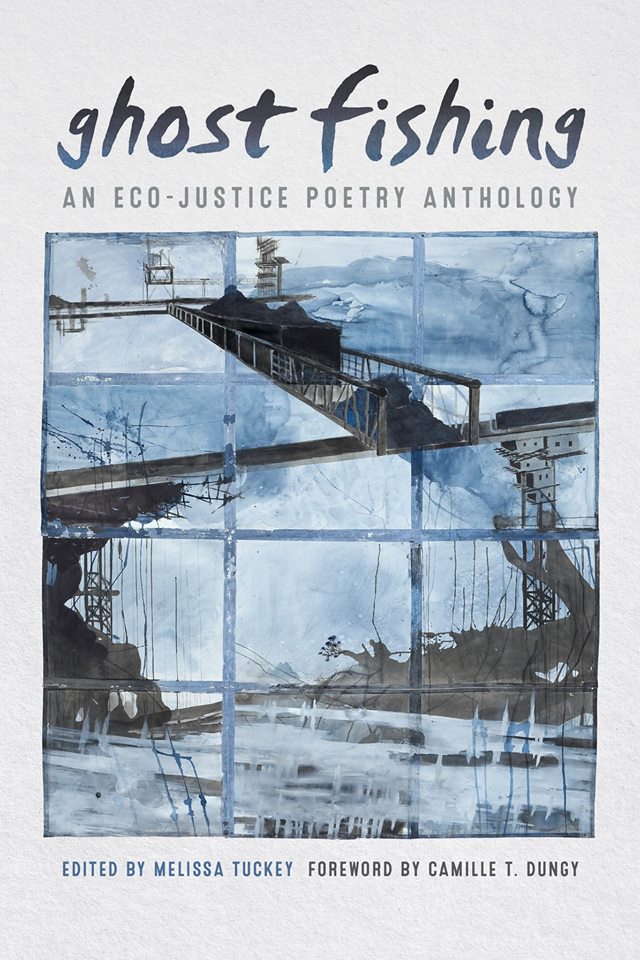 Event details
Monday | April 9, 2018
6:30 pm
Art Exhibit Room of Macmillan Hall 170 Main St. Aurora, NY 13026
Wells College's Visiting Writer Series and Center for Sustainability and the Environment presents a reading from BEI Fellow Melissa Tuckey in the Art Exhibit Room of Macmillan Hall at the college on Monday, April 9th.
Melissa will read from her newly released book, "Ghost Fishing: An Eco-Justice Poetry Anthology", along with book contributor, Mukoma Wa Ngugi.
"Ghost Fishing" is a gathering of poetry at the intersection of culture, social justice and the environment.  It poses contemporary environmental poetry with roots in many cultural traditions in a field where nature poetry anthologies have historically lacked diversity.