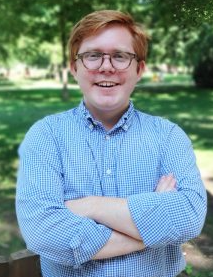 Event details
Friday | January 20, 2017
4:00 pm
Carlson Hall, 321 19th Ave S, Minneapolis, MN 55455
"Wake the Frack Up": Academe and Social Responsibility
Join Taylor Brorby, a BEI Emeritus fellow, on fracking and its repercussions. Taylor will pull from personal experience as an essayist, poet, and activist to both educate about fracking and highlight that the only life worth living is one rooted in embodied values.
The premise:
From the air we breathe and the water we drink, to drug and human trafficking, to the shifting of tectonic plates, fracking impacts every facet of our lives. As a result, fracking is an interdisciplinary topic that begs for collaboration among academics. This talk will use Chris Hedges, Edward Said, Cornell West, Sandra Steingraber, Howard Zinn, and Susan Sontag as touchstones to help illuminate that in this climate-unstable time, the world needs scholar-activists of moral courage that enter the public arena.
Located in Carlson Hall, on the UMN-Twin Cities campus in Minneapolis, MN.