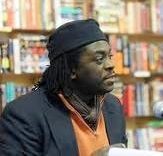 Event details
Saturday | January 17, 2015
7:30 pm
First Parish in Lexington 7 Harrington Road, Lexington
New England poet Emily Dickinson, a resident of Amherst, MA and widely known as "the Belle of Amherst," will be celebrated in an evening of poetry presented by contemporary poets who reflect on her work and its influence on theirs. The performance will be presented at First Parish in Lexington, 7 Harrington Road on January 17 at 7:30 PM, and is produced and coordinated by Lexington's Cammy Thomas, a well-known poet and teacher at Concord Academy. Admission is free (donations accepted). First Parish offers free parking and is handicapped accessible. Enter the building from the parking lot.
Participating in the evening are Linda Bamber, Teresa Cader, Christine Casson, Amy Clark, Jennifer Clarvoe, Brad Clompus, Steven Cramer, Tom Daley, Regie O'Hare Gibson, Joan Houlihan, Julia Lisella, Kathy Nilsson, Theodora Stratis, Cammy Thomas, Daniel Tobin, Jonathan Weinert, and Ros Zimmermann. Each poet will offer a poem of Dickinson's and one of their own, and brief commentary on the influence of Dickinson on their own work.
The title of the evening is taken from Dickinson's famous poem, "I'm Nobody! Who Are You?" which speaks to her feelings of isolation – a prevalent theme in her poetic works. The poem, in its entirety, reads:
I'm nobody! Who are you?
Are you nobody, too?
Then there's a pair of us — don't tell!
They'd banish us, you know.
How dreary to be somebody!
How public, like a frog
To tell your name the livelong day
To an admiring bog!
Although Dickinson might be astonished to recognize the public acclaim that celebrates her work, she has been a much-loved poet for generations of admirers, and was celebrated in William Luce's play, "The Belle of Amherst," which chronicled her life (1830-1886) and starred Julie Harris.
To be added to the Munroe Saturday Nights mailing list, or for reservations or further information, email munroe.saturday.nights@gmail.com. Munroe Saturday Nights events are supported through a grant from the Lexington Council for the Arts, a local agency which receives funding from the Massachusetts Cultural Council, a state agency, and the Community Endowment for Lexington.