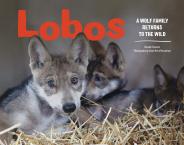 Event details
Sunday | October 14, 2018
3:00 pm
Third Place Books Ravenna, 6504 20th Ave NE, Seattle, WA 98115
206-525-2347
Lobos: A Wolf Family Returns is a book by Brenda Peterson, BEI Emeritus Fellow, and Photographs by Annie Marie Musselman. On Sunday, October 14, Annie will be doing a reading of Lobos at the Third Place Books in Seattle. Lobos is adapted from Brenda's original essay, Wolf Haven: Sanctuary and the Future of Wolves in North America.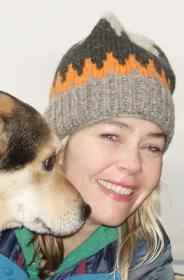 "Award-winning photographer Annie Marie Musselman has made a career of capturing images of wild animals not in the wild, from the injured and rehabilitating residents of the Arlington-based Sarvey Wildlife Care Center (featured in her 2014 book, Finding Trust), to the canines of Wolf Haven International, an 82-acre sanctuary with captive breeding and recovery programs. Lobos is a nonfiction collab between Musselman and nature writer Brenda Peterson that follows a family of endangered Mexican gray wolves (lobos) on their journey from the sanctuary to their release in the Mexican wilderness, from pups to adults, and touches on wolf characteristics and behavior, and the challenge of reintroducing an endangered species to the wild. It's geared at kids (ages 5 to 9), and if you've seen Musselman's photos, you'll know this is likely a strong addition to your child's library." – The Stranger, for more on their article about the upcoming event.
This nonfiction story, illustrated with color photography, follows the lives of a Mexican gray wolf family, known as lobos, with pups born at a sanctuary in Washington State near Mount Rainier, to their release into the wild in Mexico. Through this hopeful and engaging story of conservation, kids learn about wolves–their characteristics and behavior–and the challenge of reintroducing an endangered species to the wild.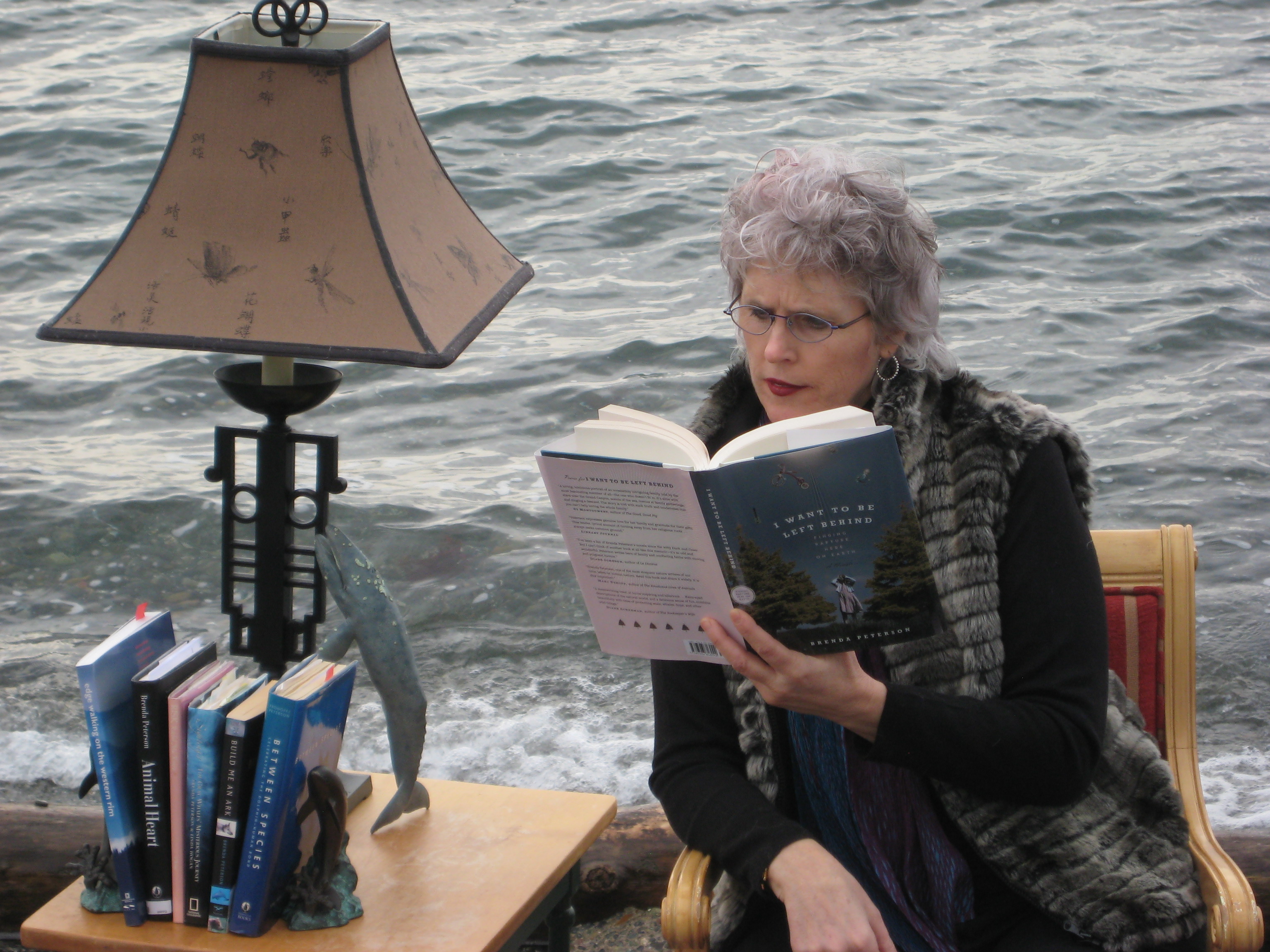 "Adapted from an essay in Wolf Haven: Sanctuary and the Future of Wolves in North America (2016), a book of striking photographs for adults, this stand-alone title shows and tells the story of a family, beginning with a pair of parents, "Mother and Father Wolf" and their newborn pups. After a year of growth, the family is transported from their supervised sanctuary in the Pacific Northwest to a ranch in southern New Mexico. There, to everyone's surprise, the mother gives birth to another litter. These wolves learn to hunt for themselves and are ultimately transported again, this time across the border to be set free in the Mexican wilderness, to augment an endangered population near extinction. Appealing photographs will inspire even fledgling readers to attempt this well-designed story of environmental good news. Each spread includes a full-bleed image or set of images and, usually, a vignette. Though set legibly in short lines, the poetic text includes some challenging vocabulary. Pictures of human interactions are explained in the text, but the wolf pictures have no labels and are not always of the family described, hence the backmatter note, "based on the true story." The backmatter also provides further information, a timeline, and resources."- Kirkus
For copies of Lobos. Brenda Peterson is a highly published author, for more about her.