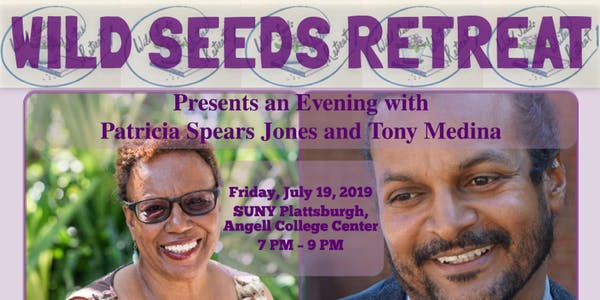 Event details
Friday | July 19, 2019
7:00 pm
SUNY Plattsburgh, the Angell College Center, in the Alumni Conference Room, 38 Rugar Street, Plattsburgh, NY 12901.
BEI Senior Fellow, Patricia Spears Jones will be presenting her poetry at the Wild Seeds Writers Retreat on July 19th at SUNY Plattsburg. The reading is free and open to the public!
Follow the link below for more information on the event: