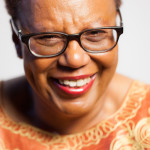 Event details
Friday | March 23, 2018 to Sunday | March 25, 2018
All Day
The Historic Brookstown Inn 200 Brookstown Ave Winston-Salem, NC 27101
A one-of-a-kind experience is happening in Winston-Salem. Featuring a group of world-renowned poets, including BEI Senior Fellow Patricia Spears Jones, gathered into a stellar faculty, the 2018 Jacar Press Gathering of Poets offers a unique opportunity to experience a diverse and talented group of poets under one roof. While the poetry workshops are sold out, many other events are open to the public for free or very inexpensive.
List of Public Events:
Friday, March 23, 8:00 p.m. until 9:00 p.m.  Meet & Greet the Poets at The Historic Brookstown Inn downstairs in the Cotton Mill Lounge at 8pm, with an informal reading by the faculty. Cash bar/wine and warm cookies will be available.
Saturday, March 24, 4:15pm-5:15pm: Formal faculty reading. The Historic Brookstown Inn, The Grand Ballroom
Saturday, March 24, 8:00pm-9:30pm Open mic, free and open to the public. The Historic Brookstown Inn, Cotton Mill Lounge
Sunday morning, March 25, 9am-10:30am, Workshop led by Zeina Hashem Beck on contemporary Arab poets in translation. Open to the public. $10 to conference participants, $20 public. The Historic Brookstown Inn, Boardroom.