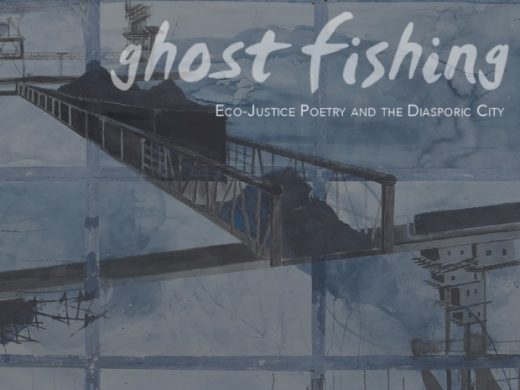 Event details
Thursday | November 1, 2018
6:00 pm
NYU Torch Club
Melissa Tuckey, BEI Emeritus Fellow and co-editor of About Place Journal's recent issue Roots + Resistance, exhibit in New York: Ghost Fishing, is going to be closing. There will be an event in celebration of the end of the exhibit on November 1, at 6:00 pm.
Please join the Tisch Department of Art & Public Policy and the Gallatin Writing Program for an evening of readings to mark the closing of Kimmel Windows Gallery's exhibit featuring excerpts from Ghost Fishing: An Eco-Justice Poetry Anthology (University of Georgia Press, 2017). Anthology contributors Kimberly M. Blaeser, Ruth Irupé Sanabria, Tim Seibles, and contributing editor Melissa Tuckey will read. Students from Tisch's "Language as Action" course, Laura Cabochan and Logan Stacer, will share poems written in response to the exhibit. Gallatin student Ellie Bullard (MA '20) will also read a poem. Kathy Engel, anthology contributor and chair of the Department of Art & Public Policy at NYU Tisch will introduce the event.
Support for this project has come from the Tisch School of the Arts Institute of Performing Arts, the Tisch Initiative for Creative Research, and the Global Research Initiatives of the Office of the Provost at NYU.