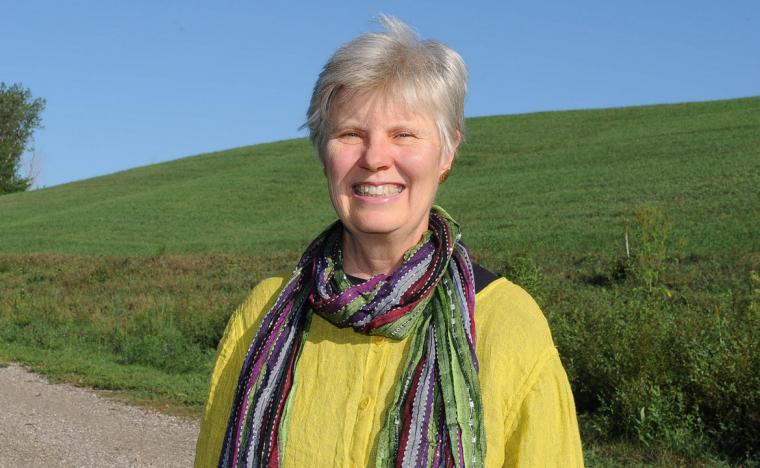 Event details
Thursday | October 25, 2018
5:30 pm
701 12th Street, Moline IL
Catch Mary Swander, BEI Emeritus Fellow, at the Celebration of the Literary Arts 2018 in Illinois!
"Presenting an address on the importance of "Making Words Count," Iowa Poet Laureate Mary Swander serves as the keynote speaker for the Midwest Writing Center's fall fundraiser Celebration of the Literary Arts 2018, an October 25 even held at Moline's CityView Celebrations that will also boast a buffet dinner, cashg bar, 50/50 raffle, and the presentation of the annual David R. Collins Literary Achievement Award.
In addition to currently serving as the Poet Laureate of Iowa, Mary Swander is the artistic director of Swander Woman Productions and the executive director of AgArts, a non-profit designed to imagine and promote healthy food systems through the arts. Her latest book is a collection of essays titled The Sunny Side, and her most recent book of poetry is The Girls on the Roof, a Mississippi River flood narrative. Swander tours performances of The Girls on the Roof for the stage with Eulenspiegel Puppet Theatre, as well as her plays Vang – a drama about recent immigrant farmers – and Map of My Kingdom, or: Who's Going to Get the Farm? Swander's play Farmscape, meanwhile, has been performed throughout the U.S., with a special performance once presented for former United States Secretary of Agriculture Tom Vilsack.
Swander has written scores of essays, magazine articles, and commentaries for such publications as The Nation, The New Republic, The New Yorker, and The New York Times Magazine, and has won numerous awards including a 2006 Iowa Author's Award (2006), a 1986 National Endowment for the Arts Grant for the Literary Arts, and the 1981 Carl Sandburg Literary Award. She received her MFA from the University of Iowa Writers Workshop and is a professor of English and Distinguished Professor of Liberal Arts & Sciences Emerita at Iowa State University. Currently, Swander lives in an old Amish schoolhouse raising geese and goats and maintaining a large organic garden, and also performs her own works on harmonica and the banjo.
In addition to Swander's address, Celebration of the Literary Arts 2018 will feature a tribute to CPA Mark Petersen, who is retiring after serving 19 years as the MidWest Writing Center's Treasurer. The October 25 event starts with a 5:30 p.m. social hour followed by dinner and the program at 6:30 p.m., and admission is $40, with reduced prices of $75 for two and $275 for a table of eight. For more information and reservations, call (309)732-7330 or visit MWCQC.org."