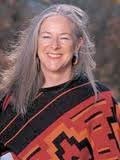 Event details
Thursday | April 21, 2016
7:00 pm
Overby Center Auditorium, University of Mississippi, 555 Grove Loop, Suite 247 University, MS 38677
The University of Mississippi's eighth annual Green Week celebration, coordinated by the Office of Sustainability, is set for April 16-24.
Established in 2009, Green Week features a variety of interactive events that allow UM students, faculty, staff and Oxford residents to explore ways to live a more sustainable life and the importance of doing so.
"Green Week is a collaborative effort among university and community organizations to raise awareness about the importance of living in a sustainable way with a focus on humans' relationships to the natural world," said Lindsey Abernathy, project manager in the Office of Sustainability. "The schedule is designed to include a variety of topics, ranging from a panel discussion on the lead water crisis in Flint, Michigan – which will tie in social sustainability – to events like the Tree Trail Walk and the Earth Day Yoga Hikes, which combine wellness with environmental sustainability."
A cornerstone of the Green Week schedule is the Earth Day keynote address, delivered this year by Linda Hogan, BEI Emeritus Fellow, and a Native American poet and author with a focus on environmental issues, indigenous culture and tribal history. Hogan will speak at 7 p.m. April 21 in the Overby Center Auditorium.