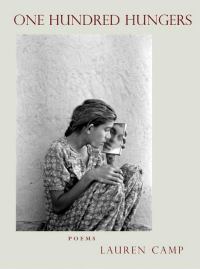 Event details
Tuesday | March 21, 2017
7:00 pm
The Potter's House. 1658 Columbia Rd NW, Washington, DC 20009
Join the Potter's House for a poetry reading with  Lauren Camp and Sarah Browning on Tuesday, March 21st, in Washington, DC.
Lauren Camp will be sharing from her most recently published One Hundred Hungers (Tupelo Press, 2016), winner of the Dorset Prize.  Sarah Browning will share work from Whiskey in the Garden of Eden, and explore the meaning of political activism and personal responsibility in the face of war, race, and urban poverty.

Click here for more information about the event.