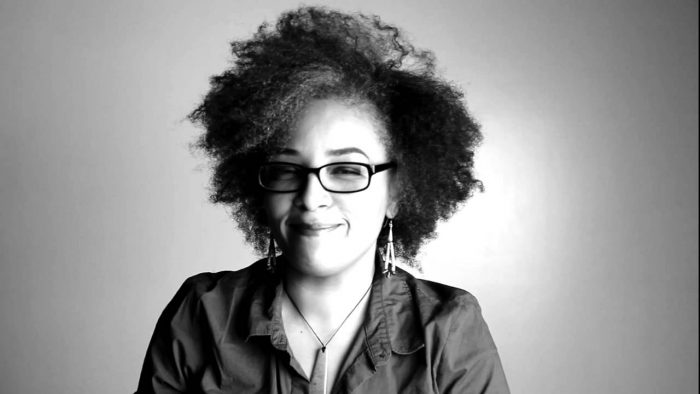 Event details
Wednesday | February 13, 2019
8:00 pm
Alice Ashley Jack Room of Smith Memorial Building
Interdisciplinary poet and sound artist LaTasha N. Nevada Diggs is the first featured author in Randolph's spring 2019 Visiting Writers Series.
Diggs will share some of her work at the College on Wednesday, Feb. 13, at 8 p.m. in the Alice Ashley Jack Room of Smith Memorial Building. The program is free and open to the public.
A 2016 Whiting Award Winner in Poetry, Diggs is the author of TwERK (Belladonna 2013), a collection of poems, songs, and myths, and the co-founder and co-editor of Coon Bidness and SO4. Her work has appeared in many publications, including Rattapallax, Nocturnes, Spoken Word Revolution Redux, Ploughshares, Mandorla, P.M.S., jubilat, Everything But the Burden, ART21 Magazine, Palabra, and Fence. Her interdisciplinary work has been featured at MoMA, the Walker Art Center, the Modern Museum of Fort Worth Texas, and the 2015 Venice Biennale.
As an independent curator, artistic director, and producer, Diggs has produced literary and musical events for Lincoln Center Out of Doors, BAMCafé, Black Rock Coalition, David Rubenstein Atrium, and El Museo del Barrio. A native of Harlem, New York, she is the recipient of numerous awards, including the New York Foundation for the Arts, the Barbara Deming Memorial Fund, the Laundromat Project, the National Endowment for the Arts, the Japan–United States Friendship Commission, and Creative Capital.
In addition to her public presentation, Diggs is currently serving as Randolph's spring 2019 Anne Spencer Poet in Residence. During the four-week program, she is teaching Randolph students and writing new works.