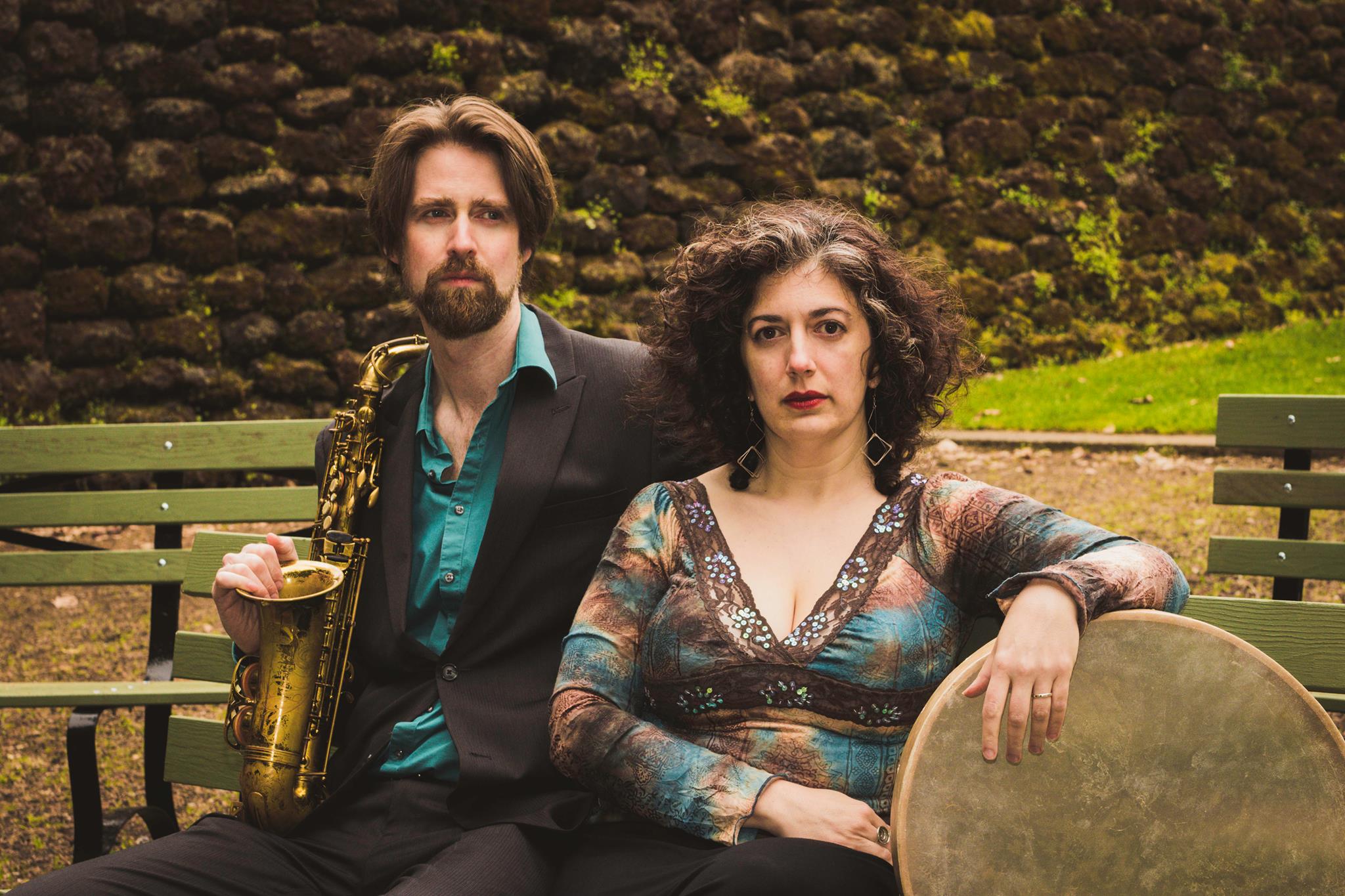 Event details
Thursday | March 28, 2019
9:30 pm
Passages Bookshop 1223 NE M L King Blvd, Portland, Oregon 97232
Thick in the Throat Honey presents: Iterations, Improvisations, and Collaborations as part of "Just Off Site: Passages Bookshop Literary Festival"
Poetry-music performance duo Thick in the Throat, Honey presents an evening of daring collaborations with local and visiting writers (Lauren Camp, Lezlie Amara Piper, Skyler Reed, Jacqueline Johnson, and Jennifer Foreman) and PDX composers and improvisers (Dan Sasaki, Jonathan Sielaff of Golden Retriever, Mikaela Schey, Sean Frenette, Brandon Conway of halfbird, & Juniana Lanning of Fluff & Gravy Records) and, along with other special guests! (collaborator bios below)
Various duos and trios, along with a final improvisation free-for-all!
COLLABORATOR BIOS:
Jacqueline Johnson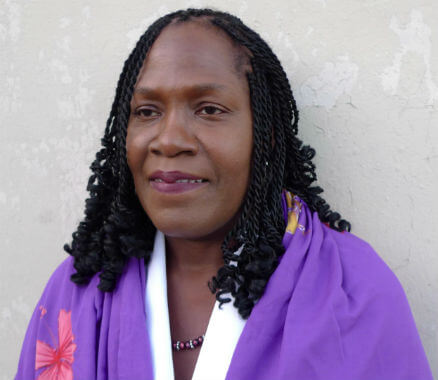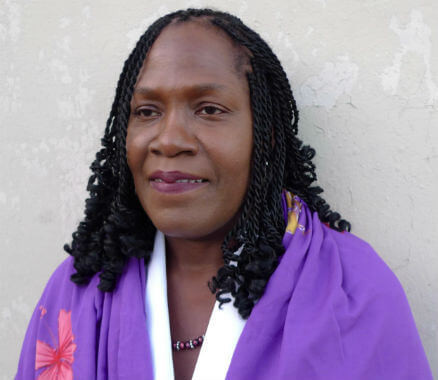 Jacqueline Johnson is a multi-disciplined artist creating in poetry, fiction and fiber arts. She is the author of A Woman's Season (Main Street Rag Press) and A Gathering of Mother Tongues, winner of the Third Annual White Pine Press Poetry Award. Ms. Johnson has taught poetry at Pine Manor College, City University of New York, Poets House, Very Special Arts, Imani House, the Frederick Douglass Creative Arts Center and African Voices. She's received fellowships from the New York Foundation of the Arts, the Mid Atlantic Writers Association's Creative Writing Award in Poetry, MacDowell Colony and is a Cave Canem and BEI fellow (2018-2021). Works in progress include: The Privilege of Memory and How to Stop a Hurricane, a collection of short stories. She is a graduate of New York University and the City University of New York. A native of Philadelphia, PA., she resides in Brooklyn, New York.
http://brooklynpoets.org/poet/jacqueline-johnson/
Lauren Camp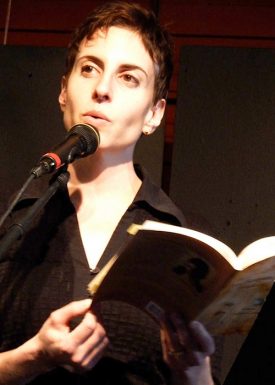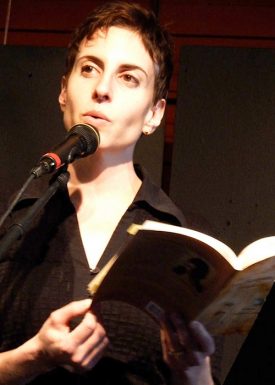 Lauren Camp is a Senior Fellow of the Black Earth Institute and the author of four books. Recognitions include the Dorset Prize and the Anna Davidson Rosenberg Award, and finalist citations for the Arab American Book Award, the Housatonic Book Award, the Lascaux Poetry Prize, Best of the Net, and the Auburn Witness Poetry Prize.
Brandon Conway
Brandon Conway plays guitar and feedback mixer and occasionally writes for ensembles. As an improviser, he strives to create compelling sounds using the essential resources of the guitar and idiosyncratic extended techniques. Brandon currently plays with the groups Alma Freer and Halfbird and serves as the Board President for the Creative Music Guild.
https://soundcloud.com/nanrandcowboy
Juniana Lanning
Juniana Lanning began studying sound engineering and computer music composition under the direction of composers Mary Lee Roberts, Henry Gwiazda, and James Harley. A fascination developed with the practice of hearing music as sound and sounds as music, leading her into the digital manipulation of sampled sounds. Since then, Juniana has been invited to perform in various collaborations with artists including Doug Theriault, Simone Pitot, Justin Smith, Lonnie Holley, The Demolition Duo, Linda Austin, Joelle Leandre, Jen Richardson Greene, and members of The Creative Music Guild of Portland. In 2013, Juniana became lead recording engineer at Fluff and Gravy Studios where she currently does recording, mixing and occasional sound design for the label's artists, as well as for outside clients. Juniana, her husband Chad and business partner John also perform as Vacilando, in which she plays drums and sound samples, and sings.
http://amplifyingglass.wixsite.com/juniana
https://soundcloud.com/juniana-karuzmoa
Jonathan Sielaff
Jonathan Sielaff resides in Portland, OR, plays the bass clarinet, and makes perfume with his wife Heather at OLO Fragrance. Because he likes to play with drummers and electronic instruments, he often amplifies the bass clarinet and processes it with guitar pedals (he is also, conveniently, a guitarist).He cut his musical teeth in rock bands, new music ensembles and various schools of improvisation but most enjoys exploring the territory that exists between genres. His primary musical project is the duo Golden Retriever, with Matt Carlson on synth. They have a bunch of tapes and CDs out there as well as albums with Root Strata and Thrill Jockey.
http://www.thrilljockey.com/thrill/Golden-Retriever
Claudia F. Saleeby Savage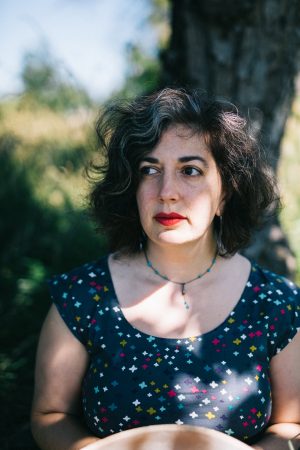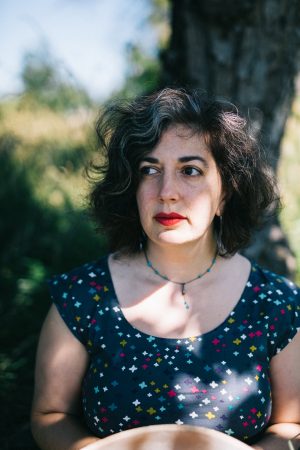 Arab American poet Claudia F. Saleeby Savage is a Black Earth Institute Fellow (2018-2021) and part of the performance duo Thick in the Throat, Honey. Her poetry, essays, and interviews have most recently been in Columbia Journal, Denver Quarterly, water-stone review, and BOMB. She is the author of Bruising Continents (Spuyten Duyvil, 2017), The Last One Eaten: A Maligned Vegetable's History and the collaborative The Hour of Anjali. She teaches privately throughout the country, as a Writer in the Schools, and through Literary Arts in Portland. Her collaboration, with Detroit visual artist Jacklyn Brickman, reductions, about motherhood and ephemerality will be exhibited in 2020.
Jennifer Foreman
Jenn foreman is an outspoken not from this planet social working poet writing free loving truth telling fierce as they come bad ass and she is not sorry. She is also from Texas and not sorry 'bout that neither.
https://www.thesunmagazine.org/issues/478/my-grief-affair
Lezlie Amara Piper
Lezlie Amara Piper is a self-proclaimed hick from Eastern Idaho who managed to make it through childhood by wandering golden, sage-covered foothills, visiting wild flowers, burying her nose in literature, and capturing words in notebooks; habits that sustain her to this day.
She is a "communitarian" in general, weaving connections with diverse populations; part artist, part natural healer, part supporter of "front-liners". She has been inspiring folks to wellness for thirty years with her healing practice, and has paired that work with writing, visual art, film making and permaculture/Biodynamic farming.
@lezlieamarapiper
Dan Sasaki
————————————————
Dan will play his drum
What was that thump I just heard?
It was just my heart
————————————————-
https://centerpieces.bandcamp.com/album/being
Sean Frenette
Multi-instrumentalist, singer-songwriter, and composer Sean Frenette inspires audiences with his 3-string guitar, electric-classical guitar, woodwinds, piano and voice. Sean artfully blends improvisation and slow-crafted composition, as well as a great breadth of musical influence. Sean has performed three times at Carnegie Hall, on three different instruments, and in three different musical genres. The last many years have seen Sean touring across the U.S. and internationally primarily as a core member of the kirtan ensemble Shantala along with frequent guests Grammy-winner/bansuri flutist Steve Gorn and Beyoncé's guitarist/music director Bibi McGill.
John C. Savage
John C. Savage has been compared to Rahsaan Roland-Kirk, Jean-Pierre Rampal, Noah Howard, Herbie Mann, and Colin Stetson. He is known equally as "a thoughtful and rigorous improviser" and "a badass, knock-down-drag-out force to be reckoned with" (Willamette Week). John has received honors from New York University, the Oregon Arts Commission, and Portland's Regional Arts and Culture Council (RACC), and holds a Ph.D. from NYU in music performance. His album Black Heron and the Spoonbill (PJCE Records, 2015), featured Claudia's poetic work which "captured the feel of the album's carefully layered soundscapes" (Willamette Week).
Mikaela Schey
Mikaela followed the paint drops of her ancestors into the listening heart of Life as Art. Sparked by the deep heights of music and song, she collaborates on the classical guitar and charango with melodic beatboxing and lush vocals, and celebrates creativity as the currency for culture change.
www.soundcloud.com/mikaela-schey
Skyler Reed
Skyler Reed is an artist, writer, and musician living in Portland, OR. The founder of Moved By Words (http://www.movedbywords.org) a project dedicated to connecting new writers with writing communities, Skyler is the former Oregon Folklife Slam Champion, has read at Literary Arts in Portland and at Hugo House in Seattle, been featured at the Invisible Spectrum storytelling series, appeared in Portlandia, and is published in Voicemail Poems, R.I.S.E: Survivance: Indigenous Poesis, The LBCC Journal Creative Highway, and the Poetics Corvallis anthology This Love Is Legendary. Skyler is the author of two chapbooks, And All Ampersands (2016) and Sex & Wikipedia (2017).
WE NAMED THE DOG INDIANA (Voicemail Poems, Summer 2017)
https://soundcloud.com/voicemailpoems/we-named-the-dog-indiana-by-skyler-reed
"99/100" (Portland, OR 5/19/2017)